All You Need To Know About Amazon Employment Verification

Have you recently completed the final interview round at Amazon? First of all, a big congratulations to you! Getting selected at Amazon is obviously challenging. However, their tough selection process includes a stage called employment verification of which several candidates remain concerned. Through this process, the concerned team at Amazon validates the candidates' job history. But, how Amazon conducts this process is unknown to many…. 
Do you also want to know what actually happens at Amazon employment verification? Check out this detailed guide to know everything about the employment verification process.
What Is Amazon Employment Verification?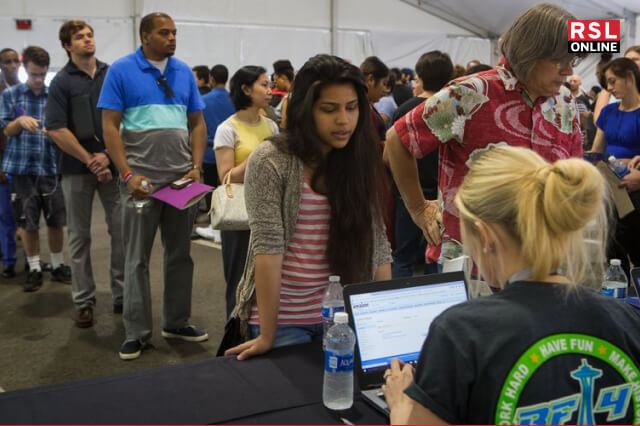 Employment verification is a vital part of the hiring system of a company. It is through employment verification, employers check the employment history of the applicant. They basically tally whether the details the applicant has given are true to the best of his knowledge. The reason behind conducting Amazon employment verification is also the same; to confirm the background history regarding previous employment
However, the procedure of employment verification is relatively strict as they want to hire the best resource or asset. A systematic framework is followed by the Amazon employment verification team while doing the background check. 
Are you also the one among them who is waiting for the Amazon employee verification procedure to complete? Aren't you excited and nervous at the same time? I understand your feeling, it's quite natural. Read the section below to gain an in-depth understanding of how that works?
What Is The Amazon Employment Verification Procedure?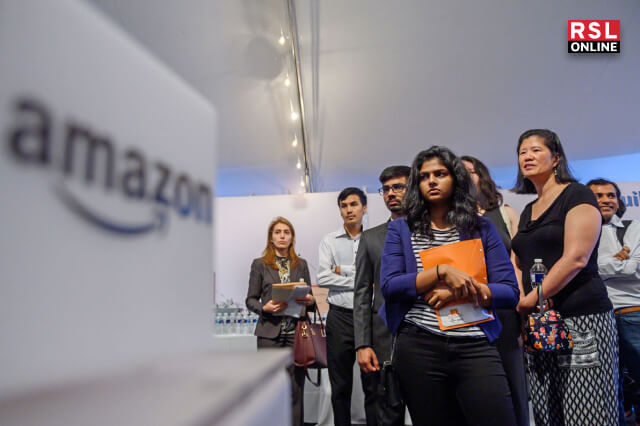 First of all, I would like to tell you that Amazon has a very chilled workplace. The top management is so cool and progressive, sometimes you won't feel it as a workplace.
Oppositely, the Amazon Background verification system is literally stringent. So if you want to make your selection permanent, make sure you provide transparent information about your employment history. 
Now coming to the part of the Employment Verification Procedure. 
Usually, you will get the Amazon employment verification mail from the team after 1 week of your selection in the last round. The mail will ask for all the required soft copy documents related to your previous jobs. This may include the last 3 month's payslips of all the previous organizations, appointment letters of the last organization, and release letters as well.
The team would then run the employment check along with a referral check (if you have applied through reference). Amazon basically uses a 3rd party body namely The Work Number f

or conducting employment confirmation. Then you would receive communication from HR to sign the required documents. Employee agreements, Tax documents, offer letters, etc are some main documents you need to acknowledge.

Within 1 month of your joining, the entire employment verification will be complete. Please note that if something suspicious is found, the company may even take the decision of terminating you. 
Now you know the Amazon employment verification, I hope you have understood how much integrated your information has to be…..
What Is The Amazon Employment Verification Phone Number?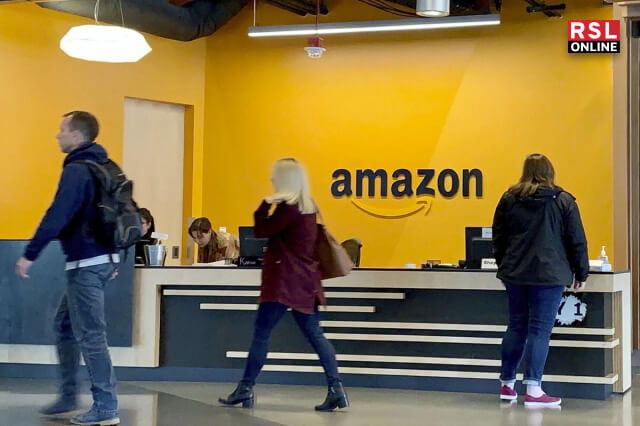 Many of you have enquired about the Amazon employment verification phone number. As we have mentioned earlier, The Work Number is one trusted company by Amazon in employee verification. The Amazon employment verification phone number is 1-800-367-5690. This is also popular as Amazon Work Number where you can contact via phone call or email as well – [email protected]. This Amazon employee verification phone number is easily approachable and they would solve your queries anytime.  
Basically, Amazon's employment verification is a part of the orientation system just like Walmart orientation. It may take up to 2 months for completing the entire verification process.   
Frequently Asked Questions:
Q1. What Number To Give For Amazon Employment Verification Phone Number
Amazon Employee verification letter does not contain the Amazon employment verification phone number. The Work Number is: 1-800-367-5690. You can call them on this number anytime within normal working hours. 
Q2. Does Amazon Verify Past Employment?
Of course, it does. There is a well-planned Amazon employment verification system partnered with 3rd party companies. 
Q3. What Employment Verification Company Does Amazon Use?
Amazon uses the 3rd party team – The Work Number, for Employment verification. The Amazon employment verification system is so robust that they won't think twice before terminating an employee if the given information is not true. 
The Bottom Line
Employee verification is nothing but a security check conducted before hiring you. It is for the long-term betterment of the organization only. That's all about Amazon's employment verification. Is our concept clear now? Also, we have mentioned the amazon employment verification phone number for your better clarity. Wish you all the very best for the upcoming procedures at Amazon. I am sure you will complete all the remaining steps including Amazon employment verification with flying colors.  
Was this post helpful enough to resolve your queries about the Amazon employment verification procedure? Did we leave any more area to cover? Let us know your valuable thoughts in the comment area below: we can't wait to hear you out.  
Read Also:
Saili Ganguly
Saili Ganguly is a content developer both by passion and profession. She loves to travel, read extensively and observe whatever happening all around. Her favourite niches are technology, travel, health & fitness and beauty. She is an expert in creating SEO friendly content as well. At present she is working with a firm as a content executive.