Azim Premji Foundation: Join Hands With Wipro To pledges 1125 Crores As COVID-19 Aid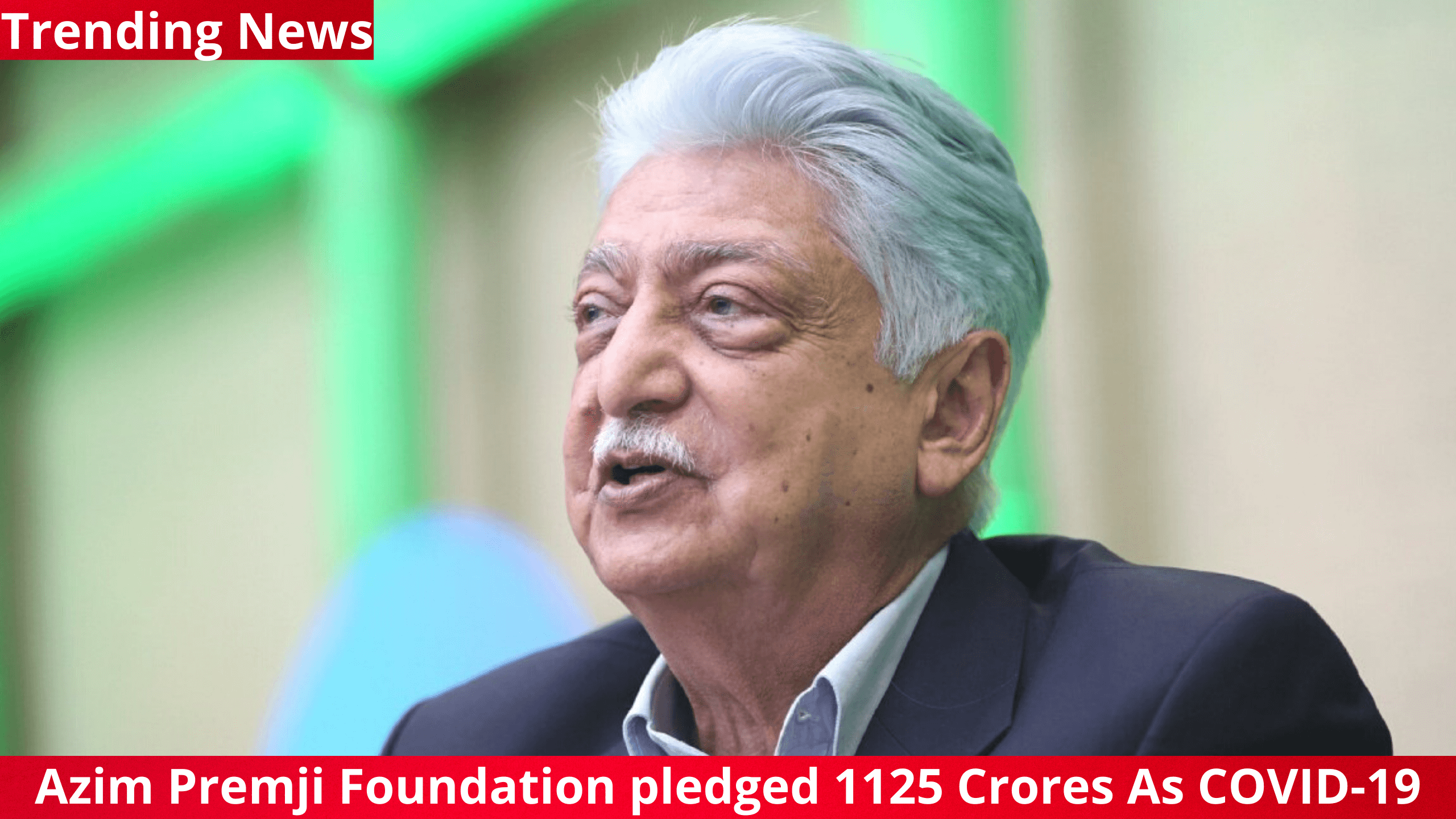 Two weeks have passed since the call of the whole India Lockdown. The Indian Indian government is trying its best to stop the diffusion of the COVID-19. All the responsible citizens of India are proactively taking part in this lockdown. However, with the sudden lockdown. There are some majority of the masses, facing a shortage of food, drinking water, and medical treatments. Azim Premji pledged 1,125 crores as COVID-19 aid.
Azim Premji pledged 1,125 crores as COVID-19 aid
Indian Government is trying its best to provide all the necessities, but with the increase in the number of cases day by day, it is becoming hard for the government to cope up with the pace.
Many people from all over India are bringing out their helping hand and donating to the best of their capabilities to aid the needy people in this dire situation.
To help the people fight back Coronavirus pandemic, Wipro and Azim Premji Foundation have collectively pledged to help the government by donating 1,125 crores. This collective pledge was confirmed by the Azim Premji's son, Rishad Premji, who twitted this on the 1st of April.
Out of the 1,125 crores, Wipro limited Commitment is 100 crores while Wipro enterprise pledge to donate 25 crores. The rest 1000 crores will be contributed by the Azim Premji Foundation.
According to the statement created by the Wipro this Wednesday, "These resources will help enable the dedicated medical and service fraternity in the front line of the battle against the pandemic and in mitigating its wide-ranging human impact, particularly on the most disadvantaged of our society".
Wipro also added that this would help to facilitate an On-ground response for the specific geographic area. This will also help to focus on the immediate humanitarian aid and contain the diffusion of the coronavirus.
Sandip Sah
Sandip Sah is a content writer and a content editor for TechNetDeals.com & TechTrendsPro.com, who has set sail to venture all the writing industry secrets. His passion for technology and ambition to express his thoughts through words has been the driving force in his journey. He is also a valuable guest blogger for sites like TheLegalGuide, SmartBusinessDaily, TopPrefference, and EmblemWealth. Sandip specializes in writing warm, humorous, engaging, and SEO friendly content.