Imagine this.
You are the owner of a budding call center, trying to develop your organization as soon as possible. And you're doing every bit in the marketing and advertising department for that. However, you have made one simple mistake –
There's no call monitoring or scoring software in your organizational infrastructure.
So, even if one of your personnel talks inappropriately with your clientele, you won't have any idea of it. Unfortunately and unknowingly, you'll lose the client as well. That's why it's always important for any company to install call monitoring software on their infrastructure.
However, before you take such a huge step, I think you should know more about the software and how it works first. So, let's get to reading.
What Is Call Monitoring?
The call monitoring procedure is all about listening to a live call to improve an organization's customer service. It's generally taken by the team leader or the supervisor of a team, who will listen to a recorded or live call to judge how it could've been handled better.
Other than that, an overseer can also understand where the caller from the organization needs training to improve themselves. In some cases, platforms like calleridrep can be used to separate the "good" employee from the "relatively-bad ones" as well.
How Does It Benefit An Organization?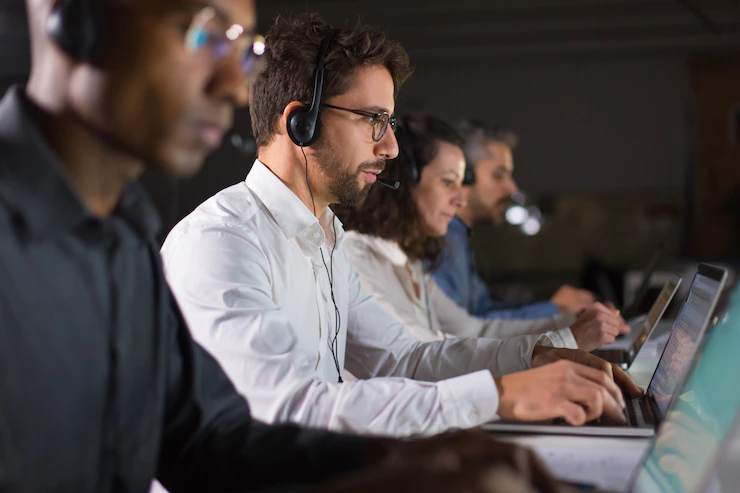 Contrary to what most people think, call monitoring can be beneficial not only for the growth of an agent but for the company as well.
Here's what you need to know about it.
1: For the Call Center Managers.
To begin with, having call monitoring software can help a manager to find out where it's all going wrong for the company.
They can also perceive the impact of an operational procedure on the quality of the service better. And evaluating compliance-related issues will be much easier for them.
By listening to a recording, a manager will be able to pinpoint the reason behind a customer's frustration. This way, they'll know where and how they should focus on employee training.
2: For the Call Center Agents.
Listening to the wrong and the right way to talk to a customer can assist a call center agent in developing and growing as a professional person.
It can improve the standard of their call quality. And, if they integrate a TTS (Text-to-Speech) system within their working ecosystem, the efficiency of the calls will get better than before.
Finally, it can also improve employee satisfaction, as they can clearly see their growth as well as sense the opportunity to develop even more.
3: For the Organization.
Having a call monitoring service in their repertoire can help an organization deliver excellent service consistently. It can also reduce employee turnover and boost everyone's competence.
Additionally, due to the significant improvement in call quality, the organization's customer loyalty will increase as well. This, in turn, can positively impact their service performance.
As call monitoring software can record every call that's been coming and going, there's no need to do anything manually. So, the operational cost of the company will decrease too. It can also be used to perform call analytics in the most efficient manner too.
4: For the Call Center Team.
It's the job of a call center team to offer a satisfactory calling experience to the consumer. And that's what the call monitoring software can help them achieve.
Due to the significant improvement in performance, the number of callbacks will get reduced too. It can also increase the chance of first-contact resolution.
All in all, the overall efficacy and executive persona of the team will increase even more with the software assisting them from the get-go.
5: For the Customers.
The customer of a call center will experience more consistency in their experience thanks to the implementation of the software program. So they'll feel loyal and obliged to call them when needed. This can increase an organization's customer retention and ensure that they are getting new consumers as well, due to word-of-mouth marketing.
How To Choose The Best Call Monitoring Software?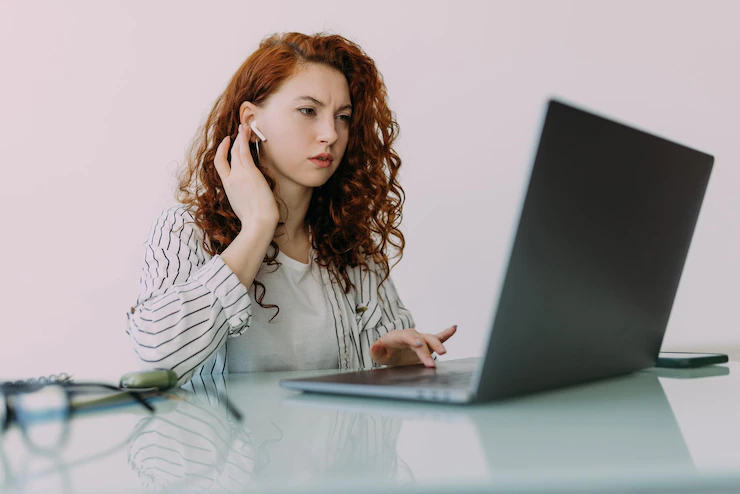 So, have I convinced you enough to get a call monitoring software program? Well, then, now, let me tell you about how you can choose the best option for your business.
1: Has an Excellent Analytics System.
When it comes to purchasing a call monitoring software program, the first thing you should seek is its Analytics metrics of it. Here's what it must have in its repertoire –
CES or Customer Effort Score.
FRT or First Response Time.
Average silence per call and Repeat Calling.
Channel mix.
NPS or Net Promoter Score.
FCR or First Call Resolution.
AHT or Average Handle Time.
In addition to this, you should also check if it has the Interactive Voice Response or not. Also, the feature – Average Call Wait – will be important for your company.
2: Ease of Use.
The software program should be easy to use and can be opened with just a single click. It has to be simple enough so that almost anyone can handle and use it.
Let's take the Eleveo Call Monitoring Software as an example here. The program comes with an easy-to-implement design and, therefore, requires minimal training.
Moreover, it's much easier to manage and deploy due to having an out-of-the-box dashboard system. So, in a way, it can also accelerate the time-to-value of a system.
3: Compliance.
Almost any software program available out there should be compliant with the regulations of where your company is located.
It must be able to meet more than one regulatory requirement and anonymize or delete some personally identifiable information that you don't want to disclose.
Paving The Path To A Scalable Business!
As a business, your focus should always be on how you can make it scalable or flexible. And to achieve whatever you are seeking, you must use and implement different technologies within your organizational infrastructure.
Having a call monitoring software program is one of them.
Read Also: