The Best Home Improvement Projects to Increase the Value of Your Home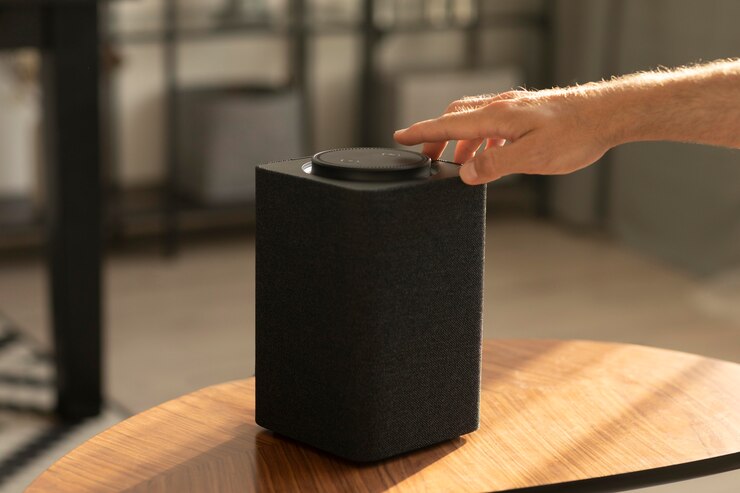 Investing in your home is a smart decision. In fact, it's one of the best investments you can make. There are countless ways to make home improvement projects, so there's something for everyone and every budget.
In fact, we've created a sort of list of the "5 Best Home Improvement Projects to Increase the Value of Your Home." These projects will make your home feel fresh, new, and appealing!
Most people are afraid to start a project in their home because they think it has to take time away from their daily activities.
However, if you think about it, almost anything can be done in your own time. The toughest part is getting started and keeping on track. To keep things simple, be sure to set up a budget and start with the easy, low-cost projects first.
This article will go over the benefits of upgrading your home before selling it and what renovations are worth the investment.
Best Home Improvement Projects To Increase Home Value:
1. Kitchen Remodeling
Remodeling your kitchen can be an intimidating project that's best left to professionals. When you hire a home builder, they will likely provide a full package that includes kitchen remodeling as well as other projects like refinishing the floors, custom cabinetry, and installing new appliances.
Homeowners can save money by tackling the kitchen remodel on their own. There are tools that can help with the design. Check out Cedreo's list of best home design software for possible software tools to support your project.
Since this is one of the more expensive remodels, you don't want to take on too much at once. Start with little projects like painting your cabinets and updating hardware, or replacing outdated appliances.
2. Bathroom remodeling
Remodeling your bathroom will not only increase the market value of your home but also offer you increased personal satisfaction and comfort. If you're looking for easy ways to update your space – for example, by painting or replacing fixtures – this is a great place to start!
3. Decking or landscaping
It's important to remember that both decking and landscaping are investments in which you are creating value for yourself down the road by creating something beautiful now. Landscaping is typically easier than decking because it doesn't require any carpentry.
Decking, on the other hand, can be a lot of work and should only be taken on by an experienced individual. If you are interested in learning how to build a deck, check out these decking ideas.
4. Garage remodeling
A garage remodel is a great way to add value to your home. Keep in mind that a garage can also be considered a room of your house, so if you are planning on selling, you'll want to create an aesthetically appealing space. If you're looking for layout plans, these ideas for garage plans are a good place to start.
5. New windows
One easy way to add value to your home is by adding or upgrading the windows. There are numerous advantages of doing so. Here are a few of them:
Feel more secure – Windows with wired glass and reinforced frames make it more difficult for intruders to break into your home.
Feel safer – New windows can help insulate your living space from loud noises and weather extremes.
New windows will improve the energy efficiency of your home.
Feel healthier – Upgrading your windows can make a home much more healthy because they don't contain VOCs (volatile organic compounds) that are used in the manufacturing process.
6. Build an extension
If you're looking to make your home more spacious, adding on an extension or building a new structure is the way to go. Adding on enough rooms will increase the size of your home and may require additional construction, however.
This is a big project and should only be taken on by people that have the skills and experience – otherwise, you may end up with a project that needs expensive remedial work.
7. Attic conversion
If you're thinking about adding an extension, why not consider a loft conversion instead? An attic conversion will convert your attic into usable space. This is a great way to take advantage of the space in your attic and get more room out of your home.
8. New roof
A new roof is another way to increase the value of your home. Like new windows, a new roof can not only make your home safer but can also make it more energy-efficient. In fact, the roof is responsible for about 50% heat loss in your home, so having a new one is like adding insulation and central heating at once!
See Also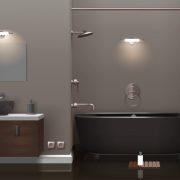 9. Smart Homes
It's not just remodeling projects that will add value. Updating the tech in your home is also a good way of increasing value.
10. Smart home upgrades
The possibilities feel endless when it comes to creating a smart home, so long as you have the know-how and patience.
Whether you are looking to create a smart home with the latest technology or install new appliances, you can save some money by doing the work yourself.
Here Are a Couple of Smart Home Projects that You Can Do on Your Own!
11. Smart central heating
Heating in your home is one of the biggest energy drains. Don't just sit back and let the heating company set your schedule for you; instead, integrate a smart central heating system.
This will save money because you can make changes on your own – like setting up a weather alert that tells you when to turn down the heat. You can also set your thermostat to different temperatures based on the time of day.
12. Smart water heater
A smart water heater will save you money by turning the water heater off when it's not in use and turning it on when the temperature is between 55°F and 120°F – meaning you won't be paying to heat your water or replenish it.
Overall, you'll see the biggest value by spending a little bit of money on key remodeling projects.
The kitchen and bathroom are probably your best bets unless you're looking to add some extra space to your home. Just remember that there are plenty of pros and cons to every project, so make sure that you do your homework first.
Sumona
Sumona is the publisher for RSLOnline. Besides her professional commitments, she is also used to spending time sharing sentient blogs regarding topics like Technology, Business, fashion, fitness, and more. Follow more of her contributions in SmartBusinessDaily and FollowtheFashion