Before you start reading this article, can I request you to do one simple thing? Head over to your wardrobe and see the number of t-shirts you have. I can bet that you must have them in different shapes, sizes, styles, colors, and cuts.
Open any wardrobe and you are likely to find the same story. T-shirts have become the most preferred and convenient piece of apparel in our clothing line-up. In addition to convenience, they have style, panache and have come to be associated as an alternative rebel fashion culture.
However, did you know that the t-shirt was not as iconic or attitude-laden the first time it came into existence? In this article, we are going to look back at the history of a piece of clothing that has altered the world of fashion unlike anything else before and after it.
If you wish to know more about the different types of t-shirts, please visit- https://freshcleantees.com/blog/20-different-types-of-t-shirts
The Humble Origins of the T-Shirt: Used by Sailors and Labourers as an Underwear
The earliest records of the origins of the t-shirt date back to the late 19th century. In the period, the t-shirt was used by laborers who were working in mills and mines as a piece of underwear.
They used to wear a t-shirt inside their jumpsuits as it would help in absorbing all the sweat in the summer months because of the high temperatures.
In the winter months, it was an easy way to help workers keep warm and allowed them to work without wearing cumbersome that would prevent them from working in a flexible fashion.
Historians recall that the t-shirt in its modern avatar made its way sometime between the American-Mexican Wars of 1898 and the First World War of 1914. Soldiers started wearing them beneath their uniforms. In 1913, the US Navy was the first government agency that started issuing formal and official t-shirts to their sailors.
It was in 1920 when the word t-shirt was first 'written down' by American short story writer and novelist, Scott F. Fitzgerald. The name of the novel was 'This Side of Paradise.'
How the T-Shirt became a Symbol of Glamour and Style?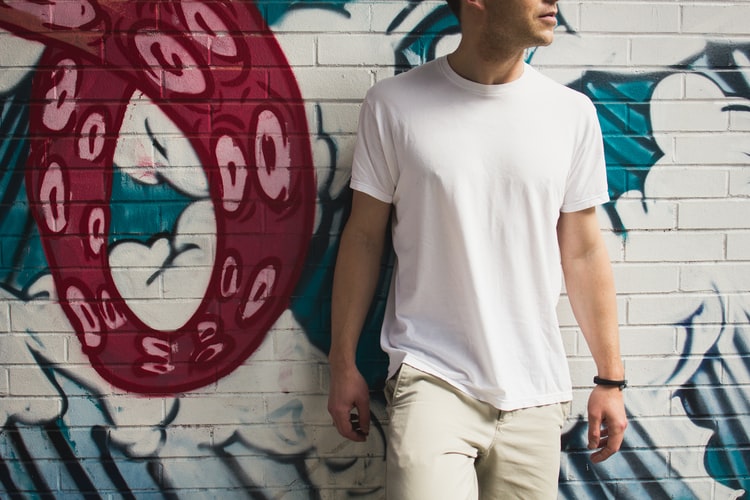 We do not credit the armed forces enough for giving us several pieces of clothing that have become monumental style icons. Like the t-shirt, you have the bomber jacket, fatigue prints, cargoes, and so on.
The first time, the humble t-shirt was truly glamorized was when it was worn by American Hollywood Star, Marlon Brando in 1950. In the now-legendary movie, 'A Streetcar Named Desire, Marlon Brando donned a white t-shirt, and the rest as they say is history.
James Dean, another Hollywood heartthrob of the times wore a t-shirt in the movie, 'A Rebel Without A Cause' in 1955. Both these stars were at the top of their game and soon enough, sales of t-shirts picked up in a major way.
Following these two movies, several other actors, hip hop stars, and sportsmen started appearing on television, magazines, and billboards sporting t-shirts. A white t-shirt complemented by a pair of blue denim and a Ray-Ban became the symbol of fashion in the US and in other parts of the world.
The T-Shirt: A Symbol of Political Rebellion and Social Unrest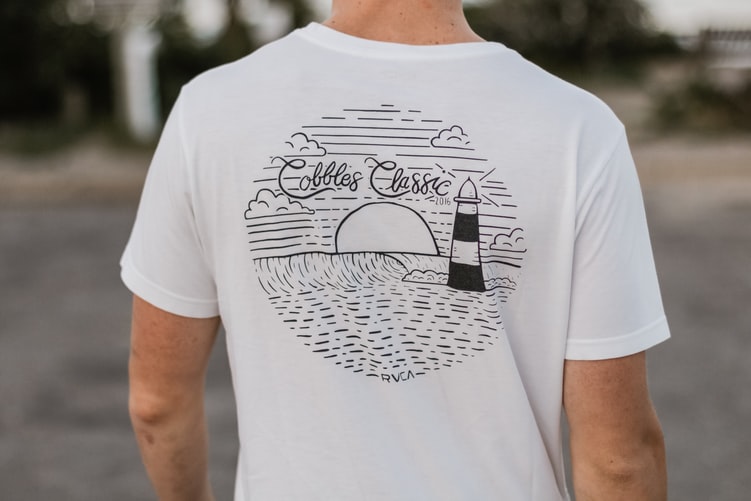 Both Brando and Dean were seen as youth icons. They were also seen as individuals who were not willing to toe the line set by the established society.
In a very short period, the t-shirt became associated as a sign of rebellion and unrest. It started appearing in protests, colleges, and street corners and became associated with anti-establishment.
You need to understand that history as a garment, the t-shirt was meant to be worn as innerwear. Wearing something in public, that too in the fashion it is not meant to be worn signaled rebellion from youngsters the world over.
According to leading fashion artist, Dennis Nothdruft, the t-shit was probably one of the toughest and strongest political statements that were ever made. This was something that was in total contradiction to what was worn by the powerful and rich members of society- Three Piece Suits.
In a way, the individual wearing a flimsy t-shirt was seen as raising a challenge to the wealthy and powerful members of society who would don on multiple clothing at the same time.
You may also like: Why Do People Wear Shorts and Why Buy Them at Vlone?
Printed and Graphic T-Shirts and what they came to symbolize?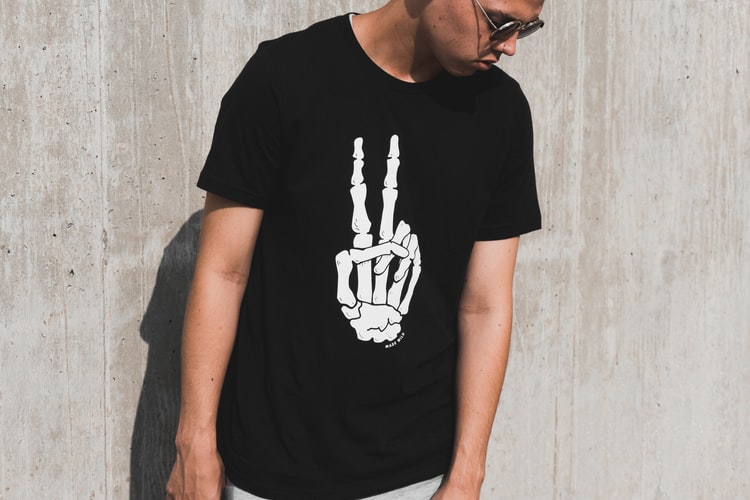 In the 1950s, a company known as Tropix Togs acquired the licenses to print Disney characters on T-shirts. Up until now, the multi-billion-dollar industry of t-short printing had not come into existence. In the 1960s, Screen Printing was developed for the first time.
The period also saw a lot of domestic and international strife thanks to the Vietnam War. Americans already had the t-shirt as a symbol of rebellion. Screen printing allowed them to type slogans, messages, and clarion calls on their t-shirts.
The t-short became a platform or a medium of sorts to convey dissent and showcase messages to television channels, newspapers, and media houses. The t-shirt became a blank canvas for the masses who could not enter any political comments, slogans, or protest cries as they deemed fit. According to Nothdruft, the t-shirt was a truly fluid and democratic garment of the masses.
The Final Analysis
The t-shirt is still going very much strong and continues to inspire protest movements and stories in our world today. Celebrity fashion designer, Christian Dior once walked a model on the runway wearing a white t-shirt with the message- 'We Should All Be Feminists'.
From being fun and having Disney characters to being powerful mediums of upstaging governments and mobilizing the masses, the humble t-shirt has come a long way.
Read Also: