7 Surefire Ways To Build An Impenetrable Cybersecurity Strategy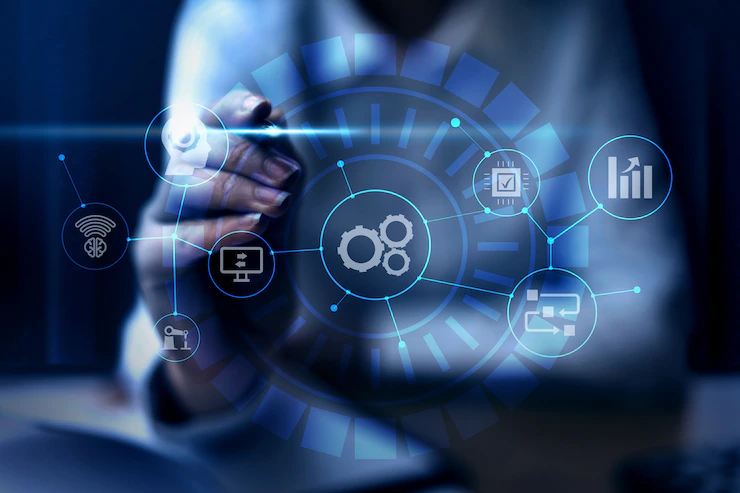 The internet has been a lifesaver for many astute business owners, entrepreneurs, and IT managers.
Everyone now has access to various tools and resources that enable the seamless completion of business operations. However, with the ascendency and usage of the internet, cyber crimes have become a considerable threat. Both residual risk and inherent risk are increasing because of global connectivity and the process of storing data online.
Identity fraud, ransomware attacks, financial and corporate fraud, and malware are all on the rise. Forbes notes that in 2021, the average number of data breaches and cybercrimes grew by 15.1% compared to the previous year.
These crimes were targeted to violate personally identifiable information (PII), sensitive data, corporate data, information systems, intellectual property, etc.
To effectively deploy defense, every organization must embrace the power of cybersecurity and create a strategy that will stand the test of time.
Here Are The Seven Best Ways To Build An Impenetrable Cybersecurity Strategy:
Anti-viruses and firewalls are no longer the ideal solutions; proper strategies are necessary, and this article will explain all the nitty-gritty.
1. Conduct a security risk assessment 
A thorough risk assessment is the foremost crucial step in determining the gaps and weaknesses in your current policies and processes because the threats differ from industry to industry.
Risk management has become a crucial component of business operations. Knowing how to keep risks at bay is an essential skill that all business leaders, IT specialists, and analysts must possess.
In this regard, IT security certifications and short courses are ideal for gaining knowledge of the advancing cybersecurity landscape and staying on top of all technological waves.
By earning such relevant academic credentials, professionals can conduct thorough risk assessments, remain abreast of transforming cybercrime patterns, and devise workable strategies accordingly.
A security risk assessment can assist firms in identifying, classifying, and mapping their information and data assets based on their worth, in addition to helping them comprehend overall risk.
It enables firms to set priorities and allocate resources appropriately to ensure efficiency. Without a proper risk assessment, your company might not identify the issues and decide which elements of cybersecurity to invest in and prioritize to avoid interruption.
2. Cybersecurity goals and policies
The next step in creating an impenetrable cybersecurity strategy is to evaluate what you derived from the risk assessment phase and leverage that information to devise goals.
In this step, everything should be included, such as the assets that require protection and the metrics you'll utilize to gauge the effectiveness of your security system. It should also include how your cybersecurity aims will safeguard your company.
Additionally, to develop these goals and policies, you must genuinely understand that money will be involved. The controls, staff, and tools—all of them will cost you money. Therefore, how much will it cost to recover from a breach if you don't have any plans to contain it?
As per the Ponemon Institute, the overall cost of a data breach in 2020 was about $3.86 million. Depending on your location and industry, the average can trend upward. Thus, knowing your costs is also essential to setting up your cybersecurity goals and policies.
3. Analyze existing security programs
The next step is to review and assess your existing security measures and programs to identify how your system is doing and what you need to do to improve.
The purpose of a security program is to highlight the methods a company uses to protect its physical and informational assets. Additionally, it is crucial to understand that security programs are on the verge of continuous change, evolving with technology, security requirements, and vulnerabilities.
Therefore, reviewing your current security programs is an essential step. It will ensure all your assets are present, adequately cover emerging threats, and your employees follow security protocols.
4. Pick a security framework
You must select a cybersecurity framework to anchor your strategy in this step.
There are three main types of frameworks viable for business use:
Control frameworks: Such frameworks are ideal for identifying, assessing, and implementing a set of controls to create a cybersecurity plan.
Program frameworks: These are used to assess the condition of the overall security program and help build a comprehensive strategy and simplify communications.
Risk frameworks: These frameworks allow cybersecurity experts to ensure they are adequately managing their programs and determine ways to prioritize security.
To determine which security framework best suits your business's needs, try identifying the security frameworks you are already using for your organization. See how those frameworks are helping your organization and how they are mapped to meet goals.
You can further update your security program to determine which security framework best suits your needs. Then, you can discuss the plan with your executive, technical, and operational leaders.
5. Review technology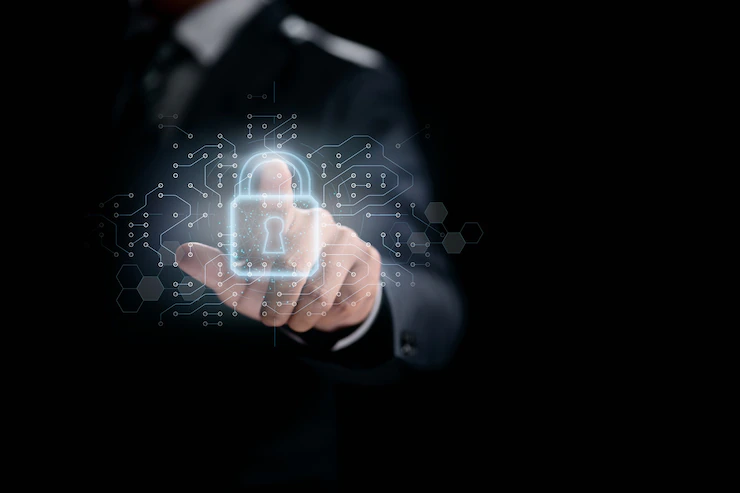 Another crucial component of devising an effective cybersecurity strategy is examining technology to determine whether it adheres to current best practices.
That said, an organization's technology needs to be updated with the most recent security updates and patches due to the rapid growth of malicious actors' tactics, strategies, and processes.
A company is more susceptible to cyberattacks if its technology is bland and out-of-date. For instance, systems without upgrades expose the network since attackers may easily access them.
It is crucial to check that resources are available and committed to maintaining and upgrading the technology within the organizational set-up once it has been upgraded to meet industry requirements.
6. Educate your employees
Based on last year's reports, 85% of data breaches resulted from human error. This stat shows that the risk of human error has increased rapidly as more people work remotely in poorly secured environments.
Companies and clients may become targets of cyberattacks if the appropriate training is not in place. Therefore, as part of their overall cybersecurity plan, every organization should look to incorporate cybersecurity into the daily work routines of their workers.
To mitigate insider threats and risks, companies must leverage the power of targeted analysis. They should also avoid dreary PowerPoint presentations and seminars and replace them with accessible, practical advice about what cyberattacks are and how to identify and prevent them.
Consider novel approaches, such as ethical hacking, competitions, and focusing on the individual's continuous and crucial role in cybersecurity to encourage security awareness.
Employees may make better choices about possible security risks simply by being aware of phishing attacks, promoting proper password management, and safeguarding sensitive data. It will prove worthwhile for keeping your company solid and resilient.
7. Implement
Now that your plans and policies are established, it is time to implement your cybersecurity strategy.
It is crucial to recognize the requirement for ongoing assistance and review once your information security or project management group has executed the cybersecurity plan.
As threat actors develop new attack techniques, vulnerabilities will continue to grow. As a result, your cybersecurity plan should be continuously evaluated to ensure that it keeps up with the evolving threat landscape.
Conclusion
When securing your organization from emerging cybersecurity threats, many aspects come into consideration. Therefore, it is imperative to decide which tasks to tackle first and what kind of security measures to implement.
A cybercriminal only needs one loophole to take advantage of your company, so ensure that each one is patched up properly to prevent damage. By heeding the methods and strategies mentioned in this article, you will lay the foundation of security and be prepared to overcome potential security threats.
Read Also:
Arnab Dey
Arnab is a passionate blogger. He shares sentient blogs on topics like current affairs, business, lifestyle, health, etc. If you want to read refulgent blogs so please follow RSL Online.