Everything You Need To Know About Building A Career As A DJ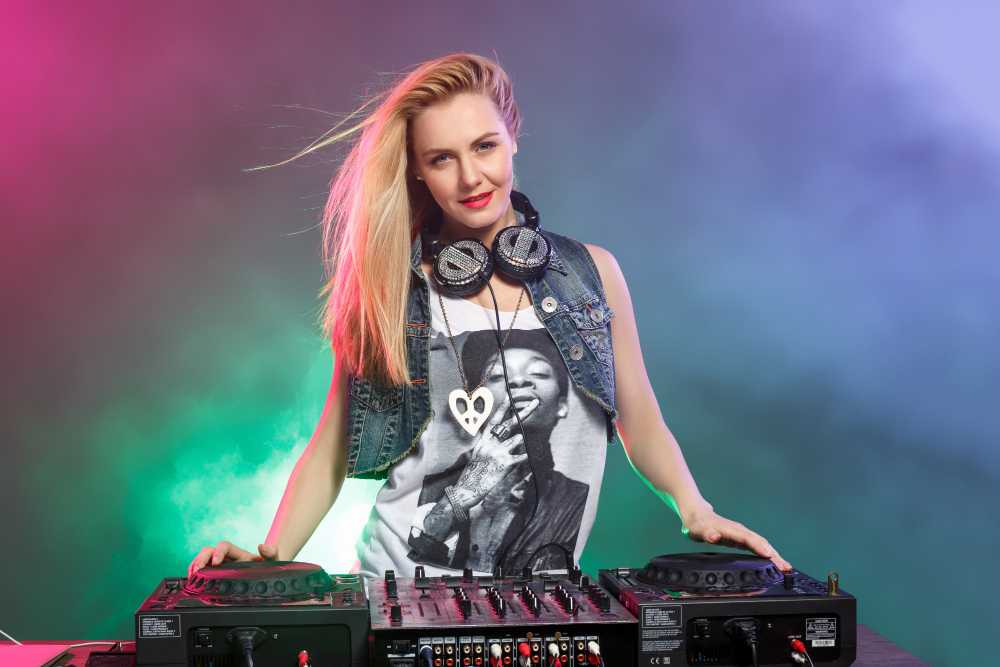 Not every DJ is destined to make it big like David Guetta, Calvin Harris, or Skrillex, but there is always room for the next generation of DJs to make their mark on the music industry. If music is your raison d'etre and the idea of mixing the decks at Amnesia in Ibiza is your dream, fear not because it can be done. Even the most famous DJs on the planet had to start somewhere.
Live For The Music
The world's top DJs live for music; it is their reason for getting out of bed in the morning, and for them, music is a calling, not a job. Great DJs can read their audience. They understand what to play to evoke a feeling, an emotion and to get the room moving.
Bad DJs are only in the business to score dates and look cool. If this sounds like you, step away from the industry because it won't be long before your cover is blown.
Build A Brand
There are thousands of DJs out there, many of them stuck playing pop music at weddings and birthday parties. There's nothing wrong with that, but if you have bigger ambitions, building a solid brand is important.
Start by deciding what kind of music you want to play. Being known for a particular music genre means fans will look for you. Some DJs specialize in hard techno; others in dance or hip-hop. It's hard to stand out if rock or pop is your thing, but it's not impossible. Stay true to your musical roots and it will be easier to build an authentic brand.
Next, build a website and social media presence. DJs usually have a presence on music sites like Soundcloud, but it's a good idea to build your own website too. Invite fans to visit your website and sign up for a newsletter. Use this to send updates on where you are playing next, so they can see you perform live.
Use social media as a marketing tool. Network with fans and other DJs online; it's the fastest way to generate interest in your music.
Have A Professional DJ Set-up
Technology has evolved a long way in recent years, but it's still important to have the basics, such as a two-deck turntable and mixer. If you are unfamiliar with the equipment you will need to get started, there is a helpful blog post over at Pirate.com which covers the basic DJ setup for beginners.
Pirate's beginner's DJ setup guide includes controllers, software, headphones, and more. If you don't have access to this equipment, you can always book a professional DJ studio or use a laptop with DJ software.
Make Demo Mix Tapes
Making mix tapes is a great way to learn how to be a DJ. The best DJs out there can seamlessly segue one track into another, mix new music by sampling existing music and create new music trends. The only way to show club managers and owners what your talents are is to make professional mix tapes.
It's also a good idea to record some live gigs, so people can see how you handle a crowd. Use a Go-Pro or similar and upload the footage on YouTube.
Be Prepared To Work Hard
A career as a DJ is not a piece of cake. You will be expected to travel all over the world, appearing in one club, then a few hours later, flying on to a new country and a different venue. This isn't a great career if you want a quiet life, far from the madding crowd.
Be prepared to work very hard to build your brand as a DJ. Treat your career as a business and always act like a professional. Don't get drunk while you are working a set and don't hit on attractive fans because this is the #metoo generation and one wrong move will see you canceled, permanently.
If punters annoy you – and they will – ignore them and continue playing your set. Be polite at all times. Stick to drinking water and forget about drugs.
Often, you will be performing alongside other DJs. Do not try and outdo them or badmouth their set. This is bad form and unprofessional. Ego can be a problem in the music industry, and some up-and-coming DJs think they are better than everyone else.
Remember, you are only as good as your last set or record release. Start hitting the headlines for the wrong reasons and before long, venues won't want to book you, record companies won't return your calls, and paparazzi will be camping outside your front door.
Listen To Feedback
Be open to feedback from fans. If they want a specific type of music or have suggestions for songs to play, pay attention. In the beginning, much of what you do will be trial and error. Some of it will work, some of it won't.
Play what the audience wants to hear, whether you are DJing at a wedding or playing a set at a club. Even if you hate the music that you have been asked to play, rise above it. What the audience wants is more important than your own preferences.
Once you hit the big-time, then you have more creative freedom, but in the meantime, the customer is always right.
Learn From The Pros
Finally, watch how the pros mix music and play to an audience. You can learn a lot in the early days by listening to mixes from your favorite DJs. Don't be afraid to reach out and ask questions – all of these people were once where you are now, and most of them won't mind offering advice or tips.
You can follow DJs you admire on social media sites like Twitter, Instagram, and Facebook. Post on their timelines or direct message them. Be polite and respectful, and you are more likely to get a response.
Read Also:
Mashum Mollah
Mashum Mollah is a passionate blogger. He loves to share her thoughts, ideas, and experiences with the world through blogging. Mashum Mollah is associated with Mashum Mollah & Blogstellar.