Before you jump into pursuing an MBA degree, you should stop and ask yourself why. Not everyone who does an MBA ends up getting a high-paying job. Again, management jobs are not easy. So, you need to keep your goals clear that will help you establish a successful career after you complete your MBA.
In this article, you will explore different career options after an MBA degree. After reading this post, you will get some solid purpose for pursuing an MBA. If you are looking to do your MBA in the middle east region, you can check out the top MBA Colleges in Dubai.
Top Career Opportunities After An MBA Degree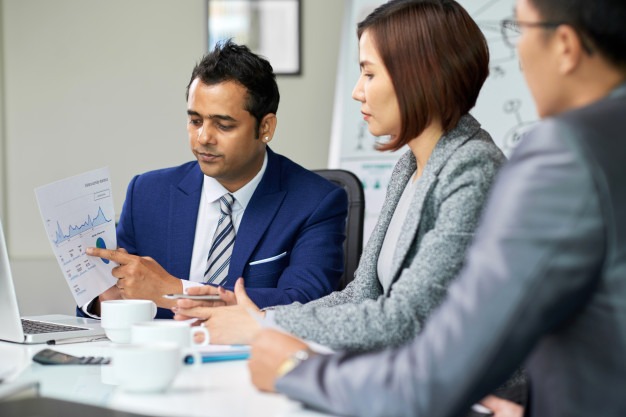 There are various areas of management; the following career options include finance, marketing, operation, and more. Continue reading to know which areas are aligning with your interest, personality, and skill-sets.
1. Marketing Manager
Marketing managers play the most important role in shaping the marketing plan of a business. They involve in doing marketing research, conducting marketing campaigns, developing insights from analytics, and planning for the future.
They are also responsible for improving brand awareness, adopting the latest trends in their marketing strategy. Moreover, they also make improvements by collecting data from their previous marketing campaigns. If you want to become a marketing manager in a reputed company, you need to obtain the following skills:
Planning and Decision Making
Public Relations
Data Analysis
Sales Skills
2. Management Consultant
If you are looking for a flexible career path after completing your MBA, you can choose to become a management consultant. Typically, management consultants advise businesses to identify the key problem areas in different management practices within an organization.
Based on their observation, they can appropriately advise on how to make improvements in their management practices to bring better results. A management consultant can choose to be self-employed or can opt to work in a large business firm. This career path requires the following skills:
Management Strategies
Public Relations
Quantitative and Qualitative Analysis
Business Understanding and Commercial Awareness
3. Operations Manager
Do you have an interest in every part of an organization? Then, operation manager could be the top preference among different management career options. Operation managers are involved in different aspects of a business, including purchasing inventory, handling daily operations, ensuring coordination between departments, and more.
However, it depends on the company what responsibilities it will assign you. With so much flexibility, you can enjoy this job, but sometimes it can be highly challenging to manage everything. It won't be a problem if you're a multi-tasker. Here are some essential skills to become an operation manager:
4. Investment Banker
An investment banker is a lucrative career option after MBA. They help businesses to grow their capital through investments. They are also the key decision-makers during financial transitions during mergers and acquisitions.
This career path demands knowledge and skills to perform paperwork for financial transactions. To become an investment banker, you need to have the following skills:
5. Financial Advisor
Financial advisors help individuals rather than businesses. They advise people who manage their money, plan for retirement, make investments, etc. Most of the financial advisors are self-employed. However, they can also work in financial firms, but the number is very less.
It's a great career option after completing MBA if you have an interest in helping people to make proper financial decisions. These are some skills you need to become a financial advisor:
Solid Understanding of Finance
Strong Interpersonal Skills
Analytical Skills
Which Career Option Is for You?
The above career options are open for you after you successfully complete your MBA degree. Apart from that, there are several other options that you can explore by doing online research. If you have an entrepreneurial mindset, you can consider starting a business too. Lastly, please don't forget to mention which career option from the above aligns with your interest in the comments section.
You May Also Like: