CBD News: Your Guide to Full Spectrum Hemp Distillate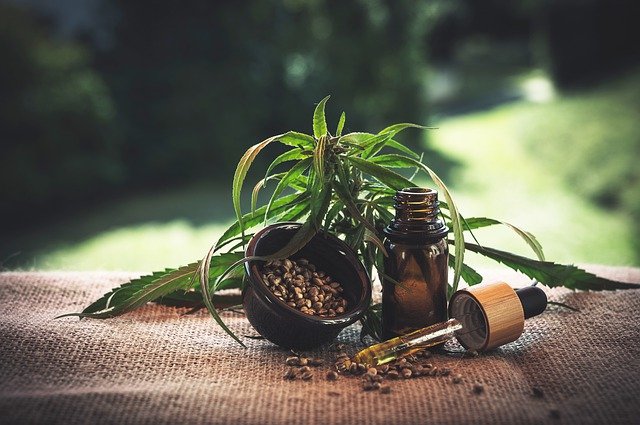 If you are prone to anxiety and insomnia, you know how stressful life can be. Your heart and mind are constantly racing, and you can never get enough sleep. Fortunately, CBD has a relaxing effect to help alleviate your stressful life.
However, some people find that CBD alone is not strong enough to help them relax. The full spectrum contains 80 percent of CBD, giving users a potent effect to help relieve pain and stress. Continue reading the CBD news below to learn everything about full spectrum distillate.
What Is a Full Spectrum Hemp Distillate?
A full spectrum hemp distillate contains all of the cannabinoids in the hemp plant. When producing CBD products, a distillate is the first step in extracting from a hemp plant.
It is often made from a plant with a high CBD concentration. However, a distillate will include other cannabinoids, like CBG, CBC, CBN, and trace THC.
What Are the Extraction Methods to Get the CBD From the Plant?
There are three methods for producing CBD-rich hemp extract. The extracts are used to create distillates. Continue reading to learn the process:
Supercooled Ethanol Extraction
Super-cooled ethanol extraction involves placing hemp plant material in a chamber and blasting it with very cold ethanol (about -40°F). The ultra-cold ethanol shocks the plant, ejecting the oils and chlorophyll into a slurry.
This slurry goes through the vaporization chambers, where the ethanol is evaporated entirely, leaving a pure and high-yielding hemp plant extract. The hemp plant slurry contains cannabinoid oils, resins, terpenes, and cannabinoids. After that, the slurry is refined further, resulting in a honey-colored hemp distillate.
Supercritical CO2 Extraction
Supercritical CO2 extraction discharges high-pressure carbon dioxide into a powdered hemp plant container. As the pressure within the chamber rises, the CO2 becomes supercritical, exhibiting liquefied state. This results in the extraction of the hemp plant's cannabinoid oils, resins, unevaporated terpenes, and chlorophyll material into a slurry.
This slurry is purified to generate a CBD distillate. After that, the CO2 is heated to a gaseous condition to eliminate carbon dioxide.
Butane Extraction
Butane extraction creates solid glass, snaps, shatter, and crumble. This process squeezes the entire hemp material into a glass cylinder with a fine mesh suspended above another glass chamber. Once packed, the other end of the mesh is secured with a butane flame, while the butane is shot into the cylinder.
The plant material will discharge cannabinoid oils, resins, and terpenes into the second glass container. This process creates a viscous distillate substance.
What Distinguishes Full Spectrum Distillate from Broad Spectrum Distillate and Isolates?
If a CBD product contains various terpenes, other cannabinoids, and up to 0.3 percent THC, then it's considered full-spectrum. A broad spectrum contains multiple cannabis plant components, but does not have any THC. CBD isolate is the purest form of CBD and includes no other elements of the cannabis plant.
The Advantages of Full-Spectrum CBD
According to research, the "entourage effect" exists when various cannabis plant chemicals are present with CBD extract. The result is enhanced CBD effects. Because full-spectrum products include components other than CBD, such as THC, they may boost the entourage effect.
This helps promote relaxation, reduced inflammation, and enhanced neuroprotective properties. With that in mind, here are some health benefits:
Skin
hemp oil is beneficial for people with eczema. It also aids in a variety of other skin conditions, including:
Dermatitis
Psoriasis
Varicose eczema
Acne rosacea
Lichen planus
Seborrheic dermatitis
Hemp oil is packed with vitamins and fatty acids that fight oxidation to prevent wrinkles. It fortifies our skin, making it more resistant to bacterial, viral, and fungal infections. It also hydrates and alleviates inflammation.
Pain Relief
A 2018 research claims that cannabinoids in full-spectrum hemp extracts can effectively treat pain. Another study discovered that women suffering from premenstrual syndrome reported fewer and milder symptoms after ingesting only 1 gram of gamma-linolenic acid (GLA), an omega-6 fatty acid stored in hemp. Several people reported favorable outcomes when treating muscular tension, joint pain, tendonitis, arthritis, and other types of pain associated with activity or age.
Sleep
CBD can lower anxiety and improve the quality of sleep. It can also relax the mind and body to reduce the stress response.
The Disadvantages of Full-Spectrum CBD
Anyone who uses full-spectrum CBD products risks a positive drug test. These tests often look for THC substances, which many full-spectrum CBD products contain.
How to Use Full Spectrum Hemp Distillate?
CBD distillate is one of the most versatile cannabinoids currently available. There are so many different ways to use it, such as:
Topical
Hemp-infused topicals provide localized relief for tired muscles and chronic inflammation. Simply combine CBD distillate with a small amount of coconut oil to create a DIY CBD-infused balm.
Vaping
Vaping CBD distillates provides immediate benefits. This is due to the high levels of bioavailability seen in vaping.
It creates an odorless, tasteless vapor. This is because CBD distillates don't have any terpenes that provide a distinctive scent to hemp and cannabis. Vaping CBD distillate may also offer rapid therapeutic benefits, which are beneficial for patients suffering from severe conditions.
Edibles
Because distillate has already undergone decarboxylation, it is ready to use in edibles. Since hemp is almost odorless and tasteless, your edibles will not taste or smell like cannabis.
Keep in mind that when consuming edibles, a little goes a long way. If you want to use CBD distillate in your home cooking, begin by adding it in small amounts (5mg or less) to your favorite recipes.
CBD News: Where Can You Learn More?
CBD distillate is the most concentrated and potent form of CBD available. It's less pure than CBD isolate, but still contains a significant amount of CBD, roughly 80%. The presence of other cannabinoids and chemicals stimulates the "entourage effect."
As with any CBD product, it is critical to do your research and ensure that you purchase high-quality distillate from a reputable source. It's also vital to keep up-to-date with trending CBD news to check out new products and discoveries. If you want the latest news, check out our blog posts for more information.
Read Also:
Mashum Mollah
Mashum Mollah is the feature writer of Search Engine Magazine and an SEO Analyst at Real Wealth Business. Over the last 3 years, He has successfully developed and implemented online marketing, SEO, and conversion campaigns for 50+ businesses of all sizes. He is the co-founder of Social Media Magazine.