Central Government Continues to Study West Bengal for COVID-19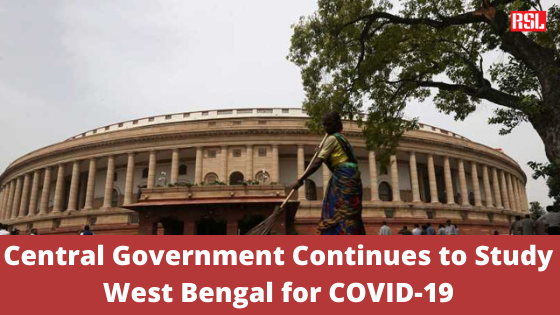 Earlier this week the Central Government had accused the state government of West Bengal of not-cooperating with the center's team visit to the state. The team from the central government has claimed that the state gives the number of COVID-19 on the basis of 9 aspects.  The 9 aspect that the state considers also accounts for the testing criteria as well as the symptoms of COVID-19 in the health workers. 
Apurva Chandra the Additional Secretary was rushed to Kolkata on 20th April to take an account of the State's preparedness in the wake and the matter of the pandemic COVID-19. Apurva on the very next day shot a letter to the State Chief Secretary, Rajiv Sinha on Wednesday. The letter had a detailed study and the mention of the presentation of the number of COVID-19 testing, also the measures that have been taken to adopt more testing, number of personal protective types of equipment that are present for health professionals, number of Oxygen beds available, number of ICU's available, number of surveillance teams available to look after the COVID-19 patients, also accounted on the number of cases declared as death from COVID-19. 
The team from the central government has asked the state to arrange their visits to the quarantine, hotspots, and the market places because of the want an opportunity to talk to the talk the healthcare workers. 
Read Also: Indian Railway Cancels 39 Lakh Booked Tickets: Promises Refund
 The health care team of the central government has asked both the supporting logistics as well as the coveralls and all other protective types of equipment. They wanted the full-length gear to go and visit the places. 
Responding to a letter by the Union Home Secretary Ajay Bhalla, Chief Secretary Rajiva Sinha said in a letter that the Central team met him twice and he had shared up-to-date reports with them. "The teams arrived without any prior consultation, so there was no opportunity to provide logistic help, [and] neither did they ask for any help," Mr. Sinha's letter said.
The teams were deputed under the authority conferred on the Central Government under Section 35 of the Disaster Management Act, 2005.
*the news piece has been taken from the sources of The Hindu with facts and figures remaining the same.