6 Long-Term Benefits of an Everlasting Comfort Ergonomic Mouse Pad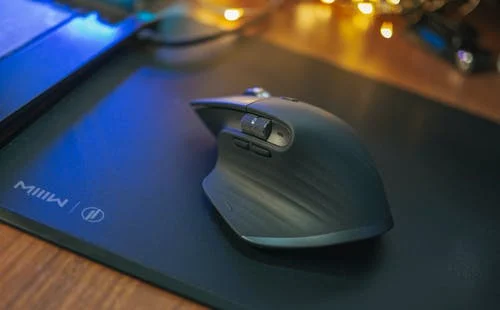 You're stuck at your desk all day long, pounding the keyboard and clicking away. By lunch time, you find yourself taking a break every few minutes because your hand and wrists are aching from the endless work on the computer.
Does this sound familiar to you? You might be a prime candidate for an high-tech mouse with an ergonomic mouse pad. In this article, we are going to show you seven long term benefits to switching up from your traditional mouse to Everlasting Comfort's ergonomic mouse pad. Follow along!
1. An Ergonomic Design to Fit Your Exact Wrist
There are many different styles of ergonomic mouse pads, but the Everlasting Comfort ergonomic mouse pad is simply built different.
This mouse pad is designed to fit exactly to the curves of the wrist and hand which gives you optimal support in the places you need it most. So much so that you can actually lie your hand down with almost no effort and you'll be properly aligned.
The benefit to this design is that it takes no getting used to and doesn't need to be broken in. It gives you daily pain-free support and comfort directly out of the box.
2. Breathable Fabric that Doesn't Irritate the Skin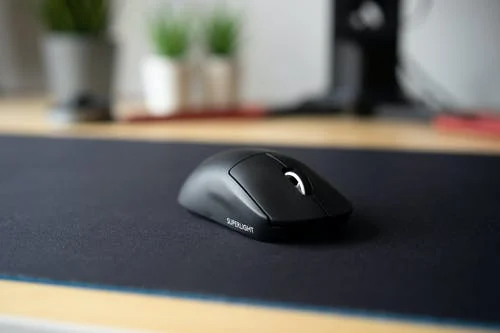 Fabric that is too coarse or rigid can often make you feel clammy and itchy. The mouse pad from Everlasting Comfort solves this problem with a smooth, breathable fabric that doesn't retain heat and is extremely soft to the touch.
This fabric works wonderfully in creating a nice, cool comfortable mouse pad that you'll barely notice is there. After a long day of working at the computer, you'll not feel irritated or clammy. This will allow you to be more productive and less inclined to get up and take a break.
3. Memory Foam that Molds to your Wrists
Memory foam is a wonderful invention for those of us who work (or play) all day at the computer. It's used in many different items ranging from pillows to mattresses because of its innate ability to mold exactly to the curves of your body.
Now those same benefits can be found in the ergonomic mouse pad. Everlasting Comfort fits each mouse pad with 100% memory foam in order to tailor fit the mouse pad to your wrist offering all day comfort.
The best part about memory foam is that when you get from the computer, it always springs right back to its original shape, leaving no worry of wearing out from days, weeks, or months of heavy use.
4. Non-Skid Bottom that Locks the Mouse Pad in Place
How often do you find yourself having stop what you are doing and readjust your mouse pad back into a place that is more comfortable? With traditional mouse pads, its often more times than you can count.
With this mouse pad, you'll never have to lose productivity to readjusting and resetting your mouse pad because its sliding around your desk as you click away. The non-skid bottom locks to your desk with an all-natural rubber coating.
Over the long haul, you'll gain substantial amounts of your day back just with this feature alone.
5. Proper Hand and Wrist Positioning to Deter Pain and Discomfort
We touched on this a little bit earlier, but it's worth it mentioning again. Traditional mouse pads leave your wrist lying flat on the desk with your hand slightly raised on the mouse itself. This leads to muscle strain, and overall pain and discomfort.
With an ergonomic mouse pad, this position is eliminated. Your wrists will be propped up and in line with your hands presenting a much more natural position as you work.
This is the key to prolonging the amount of time you are able to sit at your desk, and eliminates muscle strain associated with the awkward, unnatural positioning of your arm with a traditional mouse pad.
6. Universal Size Works for Anyone, Anywhere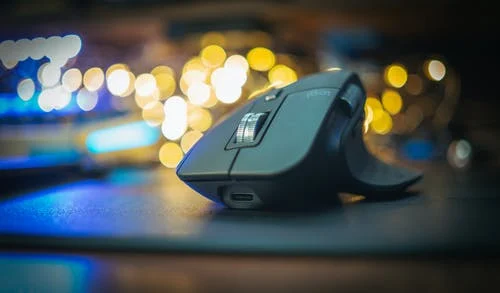 Perhaps the simplest but definitely most convenient benefit to the Everlasting Comfort ergonomic mouse pad is that it is universal in size.
This means that it'll work for both lefties and righties and can be used anywhere you need it. It's extremely light weight and portable, meaning in this hustle and bustle of the modern world, it can be taken with you on the go.
In Closing
The long-term benefits of an ergonomic mouse pad are far-reaching, but we've outlined six of the most important here. If you're looking for a better solution to your aches and pains at the desk, this is a wonderful addition to any office– you'll find yourself more comfortable and productive as a result!
Read Also:
Sumona
Sumona is the publisher for RSLOnline. Besides her professional commitments, she is also used to spending time sharing sentient blogs regarding topics like Technology, Business, fashion, fitness, and more. Follow more of her contributions in SmartBusinessDaily and FollowtheFashion