Top 5 Signs You May Need A Commercial Cleaning Service In Dallas, Texas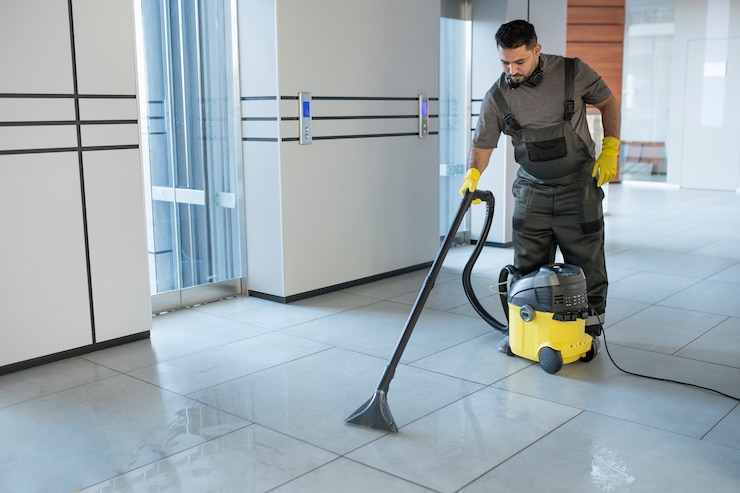 Overflowing garbage cans, unclean toilets, and filthy windows can all be a huge source of distraction for you and your staff. Commercial cleaning organizations can help you overcome these situations easily, thus enhancing your productivity.
Here Are The Best 5 Signs You May Need A Commercial Cleaning Service In Dallas: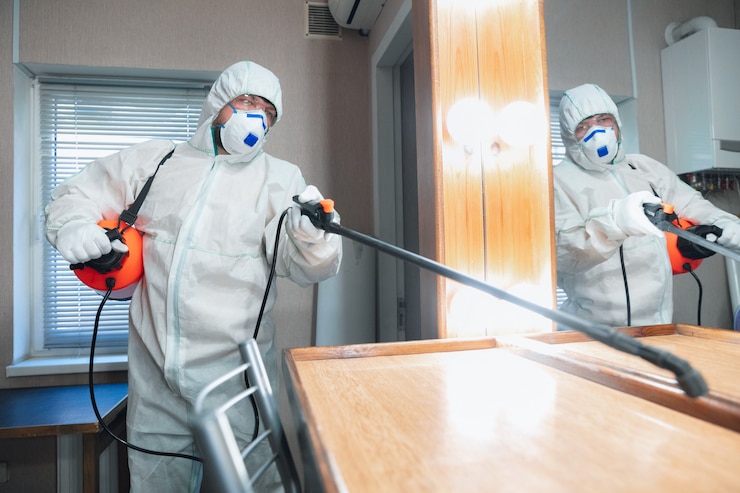 This article will help you understand the signs on why you need a commercial cleaning service in Dallas, Texas.
1. The Need For Perfect Equipment And Technique
Dallas commercial cleaning experts are more prepared with the required instruments than you or your typical janitorial service. They clean with a variety of instruments, including pressure washing, carpet cleaning, floor brushing, and tile polishing.
When you employ a commercial cleaning service, you will see that they are dressed in clean uniforms and have the necessary equipment, such as brushes, belts, and brooms for carpet cleaning.
When you choose one of the top commercial cleaning services in Dallas, Texas, you can be certain that they have years of expertise in cleaning workplaces.
The best thing is that they clean the tables and workstations with human-friendly chemicals and products to remove harmful pathogens and disease-causing bacteria. Since they are professional cleaning services, it is apparent that all of their technicians have had sufficient training.
2. Dissatisfied Customers
When your commercial estate is unclean or unhealthy, it will never create the best first impression on your clients. Keeping your place clean is essential if you want to attract new clients.
An unclean working environment can also result in losing clients. Therefore, if you hire the right agency, you can even ask them to clean your space in a way that not only shines but also looks more attractive for clients and customers to feel at ease.
3. Employees Feeling Unsafe Or Sick
The most concerning thing about workplaces is the presence and creation of hazardous waste. This can get your employees sick and make them feel unsafe.
Commercial cleaning companies are qualified and prepared to handle any hazardous waste. This way, you won't have to worry about unsafe products endangering people or the environment.
Make certain that the agency you pick is reputable and knowledgeable. Service providers like Coverall can help you with highly professional hazardous waste removal services in Dallas.
4. Low Productivity
Cleanliness in the workplace benefits employees both internally and outside. Cleanliness enhances your professional image and makes you more desirable to potential clients and business partners.
Here are some of the major reasons why you need to contact a commercial cleaning service right away:
• Demotivated employees.
• Visible stress among employees.
• Lack of focus.
• Irritable nature of employees.
Once you clean a place, it freshens up the mind as well as the surroundings. A clean workplace also reduces the likelihood of viruses and germs spreading.
If your workplace is a mess, your employees' attention will be drawn to the clutter rather than their job. Therefore, if you want to prevent employee absenteeism, keep your workplace tidy on a regular basis.
You May Also Check: Tips to Motivate Your Employees
5. Cost Saving
Imagine your commercial space needs a thorough cleaning, but the janitors of your building are asking for too much. Building-appointed janitors are paid only to do the regular tasks. However, when you need deeper cleaning, you can't expect to pay the same price.
When you get in touch with commercial cleaning service providers, on the other hand, you can get several offers, discounts, referrals, and many more perks. These can help you cut down the cost a lot.
Additionally, with commercial cleaning services, you'll be able to select the particular help that your place needs. There are many service providers who deliver customizable services. They'll also help you understand each unique service and whether or not you'd require them.
Wrapping It Up!
It shouldn't be a difficult task to find a commercial cleaning service in Texas. There are several apps and websites that help you get in touch with such agencies and even let you ask for quotes.
Whether you own a small business or work for a major organization, keeping your offices clean and neat helps to make a good first impression and boosts staff morale.
These websites can link you with office cleaning services to handle all of your cleaning duties, large and small. They can even ensure that the coffee cups are washed and dried before cleaning the restrooms.
Read Also:
Arnab Dey
Arnab is a passionate blogger. He shares sentient blogs on topics like current affairs, business, lifestyle, health, etc. If you want to read refulgent blogs so please follow RSL Online.