A Guide To Creating The Perfect Cover Letter

Creating a cover letter, especially with no idea, can be challenging. So how do we create one that will have the best impact? Let this article be your guide as we talk about; what's a cover letter, how long should a cover letter be, and what its contents should be.
What Is A Cover Letter?
A cover letter is your introduction to your employer. It is usually passed with other essential documents, such as your resume or CV. With your cover letter, you let your recruiters know more about you aside from the information you've already provided to them in your resume. The goal of your cover letter is to let the employer know you are interested and qualified for the job.
How Long Should A Cover Letter Be?
The recommended length for a cover letter is usually between 250 and 350 words, or around half a page to three-quarters of a page.
A hiring manager could conclude you don't have enough relevant experience to help the company if your resume is less than a half-page long. If it is longer than 3/4 of a page or a whole page, the recruiter is less likely to read it from beginning to end.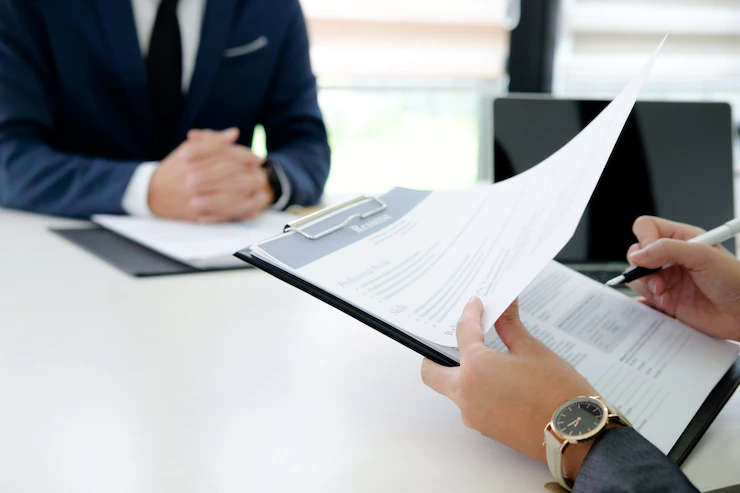 Keeping your cover letter between 250 and 350 words will allow you to concisely highlight your most important qualifications and experiences.
Maintaining this length for your cover letter also heavily relies on using the appropriate cover letter format. And this will lead us to the contents of your cover letter.
What Should You Put In Your Cover Letter?
Header – Begin with the appropriate greeting. Include a title with your name, phone number, and links to any social media sites you have, such as LinkedIn. Instead of using a standard cover letter opener like "To Whom It May Concern," start the letter with the name of the recruiting manager.
Introduction / Opening Statement – Begin your first paragraph by expressing your eagerness to work at your selected company, then gradually work your way up to introducing yourself. Don't bore your hiring supervisors by stating apparent facts and statements that they can't possibly believe.
Mention the position you're considering and use a compelling hook. You can get the employer's attention by mentioning an awe-inspiring event from your professional background, information about why you chose this profession or a significant accomplishment you achieved in former employment.
Skills and achievements – In the second paragraph, you should go more deeply into your previous experiences. It might involve listing your top abilities and mentioning many different companies to show where you've worked before. You can add more bullet points below this one if you wish to emphasize more of your professional accomplishments.
Ending Statement – In your closing statement, this is where you call to action and politely ask for a follow-up interview. Don't leave such a common and flat ending when wrapping up and finishing the whole letter. End the letter with a strong statement. You can even pair it with a short postscript. This way, it can leave a great impression on your employer.
Related: What You Should Consider When Applying For Jobs
More Important Tips:
Make each cover letter unique to the job application. You should not submit the same cover letter to many employers.
Showing you understand what the business does is terrific, but a better way to impart this knowledge is to become goal focused. Make a positive statement about a product or aim and connect it to what you have to offer.
A superb cover letter must have a powerful conclusion. To catch the recruiting manager's interest, make a good and valuable promise.
You can use cover letter templates to make your cover letter. A cover letter builder can assist you in locating sample cover letters as well as providing cover letter recommendations for creating the best possible message.
Read Also:
Arnab Dey
Arnab is a passionate blogger. He shares sentient blogs on topics like current affairs, business, lifestyle, health, etc. If you want to read refulgent blogs so please follow RSL Online.