Death Toll in Wuhan Suddenly Rises Upto 50% Sharp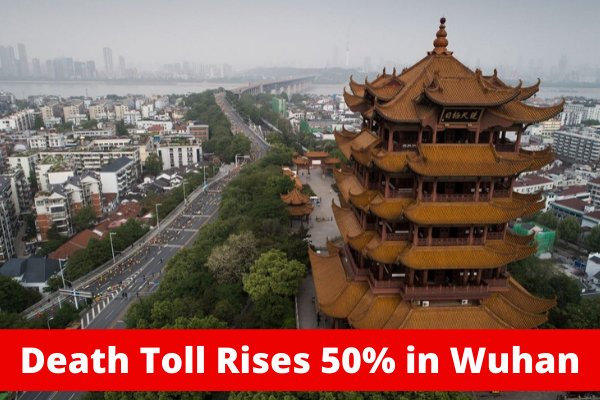 China confesses that the virus has emerged from the Wuhan food market. The birth city of Coronavirus in China being Wuhan has been said to have raised the death toll by 50% sharp. They have reported that many fatal cases of China have been mistakenly reported or many deaths have been missed which raised a question on the transparency of the country. 
The government confessed to the media that 1290 more death cases were added to the existing number of the death toll in China. This number increased in Wuhan city where the pandemic was born and the majority of the fatality was reported here in China. The virus named COVID-19 seemed to have left China in the past few weeks but with this abrupt rise it the death toll, it can be considered that the government was yet to bring out the exact numbers. 
These new numbers being added to the pre-existing numbers have resulted in 3869 deaths in the city. This has also resulted in the rise of the nation-wide death toll, which has been increased by 39% giving the new numbers as 4632 as mentioned in the official database as recorded on 17th April 2020. 
China has come under the suspicion of the Western Countries as well as the US precisely. The US government and all others have raised the question of the transparency of the Chinese government. They have been suspected of making the virus in some laboratory of Wuhan, China. 
China has reported repeated itself saying that the virus was born in the Wuhan market where exotic wild animals were sold for human consumption. Leaving aside everything the Chinese Government and the Wuhan's Epidemic Prevention and Control headquarters have cited various numerous reasons stating that there were other reasons for the spread of this virus. One of the reasons that they cited for the unreported deaths was insufficient testing and lack of appropriate medical facility and also another reason being that some patients died at home so their deaths were not reported.  
*the information has been sourced from livemint, some necessary changes have been made without triggering the information.