Does It Snow In Australia? – Answered Here

Does it snow in Australia? Yes, it does snow in Australia.
Australia has a fair number of snow spots where it snows during the winter. But, here is a funny thing; unlike other countries, winter does not come by the end of the year. It comes earlier, from June/July to August.
But, it leaves the mountain tops of New South Wales. The natural beauty of Australia is more than just beautiful. Here is everything you want to know about Australia during the winter– and of course – snow.
When Does It Snow In Australia?
It comes as no surprise that it snows during the winter in Australia. As I told you before, the winter season comes a bit early in Australia, from July to August. The time may differ from place to place because not all the places in Australia face the same level of cold.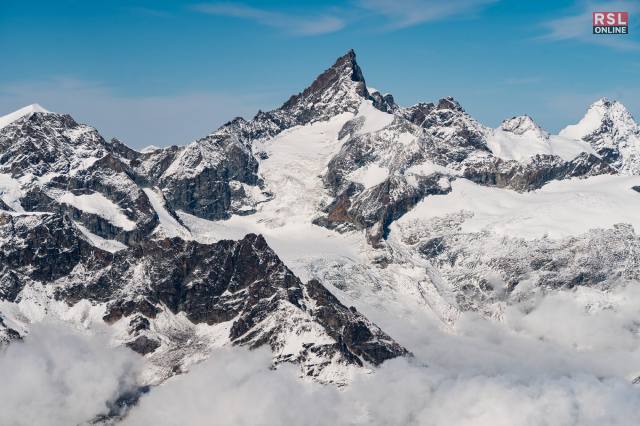 Some parts of the country welcome the winter quite earlier. It may start snowing as early as May or as late as October. The Australian Alps has some places where it snows almost all times of the year. What's even more surprising is that the Australian Alps get more snowfall compared to the whole of Switzerland.
Winter In Australia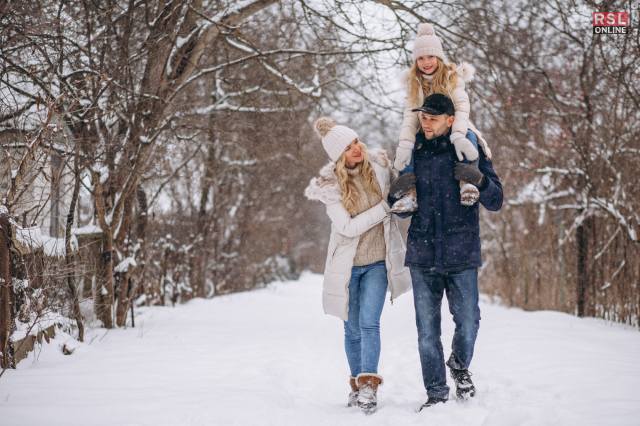 Since July to august is the peak winter season for snowfall, it is also the season for ski and snowboarding and other snow-themed activities. The snow depth in Australia is around 100 cm on average every year. The alpine region of Australia gets quite chilly, and the temperature lowers down below 20 degrees. Melbourne becomes as cold as 13 degrees. It also gets cold in Sydney ( 17 degrees).
Where Does It Snow In Australia?
The southern part of the country remains colder, and it is where you can experience most of the snowfall. Yes, it gets pretty cold, but it is not too extreme to stop you from enjoying the snowfall. Both locals and tourists enjoy the winter in Australia.
Places such as New South Wales, Victoria, and Tasmania, are some of the notable destinations where snow reigns supreme in Australia. Skiing is pretty popular in Australia. Some great skiing destinations like Perisher, Thredbo, Oberon, and Charlotte's Pass are the hotspots (cold spots!) for recreational activities during winter.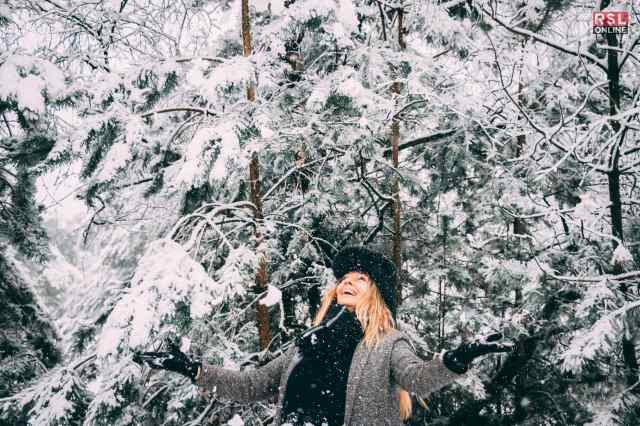 The Australian mainland harbors some of the finest mountain peaks, such as Mount Kosciuszko. Whether you love snow or just admire how pretty nature can get, then Victoria's High Country.
Some of the attractive villages are there at the heart of Victoria's High. But, most importantly, you can access the high-country skiing region of Australia from here. "The Snowy River," is the name of this famous skiing region.
If you are visiting Victoria's High Country, you must go to Falls Creek, Mount Buller, Mount Wellington, and The Overland Track for skiing and other activities in the winter.
Fun Ways To Spend Winter In Australia:
So, you know when it snows in Australia and where it snows in Australia. But what is the funniest way to spend your winter vacation in Australia? Here are some of the best ways to enjoy winter in Australia–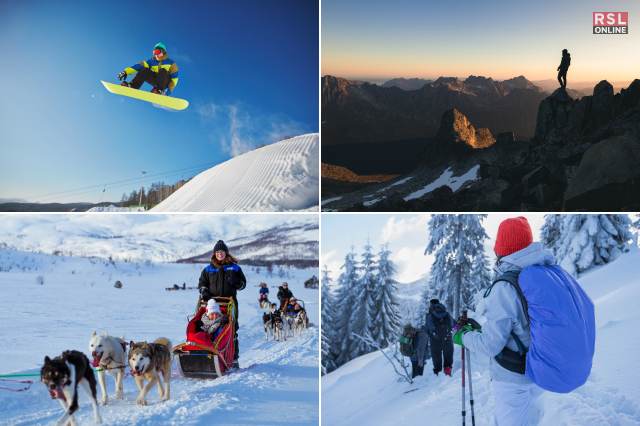 1. Hike Mountains
Hiking opportunities are extensively available in the winter in Australia. There is no need to worry about the hiking experience being a tough one. You can pick your hikes based on your performance level and skills. Also, you will encounter multiple wildlife animals during winter. So, that is one advantage.
2. Skiing
Skiing in Australia started more than a century ago. In 1861 the miners in New South Wales built their own skis and introduced recreational skiing. There are many great skiing resorts in places like Selwyn Snowfields, Thredbo, Charlotte Pass, and Perisher.
3. Snowshoe
If you think that hiking is hard on your health, you can go on a snowshoeing expedition there. Both young and old people can explore the alpine areas of Australia. Also, if you want, you can rent skis from the many ski rental services available in Australia.
4. Snow Scooting
If you don't like the other options, there is another good option you will enjoy experiencing. Hire a snowmobile and have fun in the sparkling cold white snow. You can scoot around the high plains of Australia and have a fun quality time with your family or friends.
5. Take A Husky Ride
Does it snow in Australia? Yes, it does. Does that mean I can go on a husky ride? Yes, you can. Snow scooting and skiing are usually adult activities. But kids can enjoy as much as adults can. You can take your kids to the Alpine National Parks and get the huskies to take a tour around the park. The huskies will pull the sledge carts and let the kids cuddle them. Isn't that amazing?
Frequently Asked Questions (FAQs):
Here are some of the questions and answers related to the same topic. You might find them helpful –
1. What Months Does It Snow In Australia?
Ans: You can experience snow in Australia from June to August. The country is in the southern region of the earth, and instead of getting snowfall during December, you can experience snowfall during July or August. Sometimes it also snows as early as May or as late as October.
2. Does Sydney Get Snow?
Ans: You will hardly find snow in Sydney. However, the Snowy Mountains, which you can access through Jindabyne, have snow every year. Also, some parts of New South Wales get snow.
3. Is There Snow All Year Round In Australia?
Ans: No, you cannot find snow in Australia throughout the year. However, there are different regions, like the Snowy Mountains and the South East Part of New South Wales gets snow for two to three months (June to August).
Final Words
Does it snow in Australia? I think you know if it does or not after reading this article. Australia is a great country with abundant natural beauty to explore. You must visit here if you want to experience snowfall during the middle of the year or from June to August.
Please share your experience reading this article. Also, if you have any questions, you can leave them in the comment.
Read More:
Shahnawaz Alam
Shahnawaz is a passionate and professional Content writer. He loves to read, write, draw and share his knowledge in different niches like Technology, Cryptocurrency, Travel,Social Media, Social Media Marketing, and Healthcare.