Donald Trump's Impeachment: Trump Fires Intelligence Community Watchdog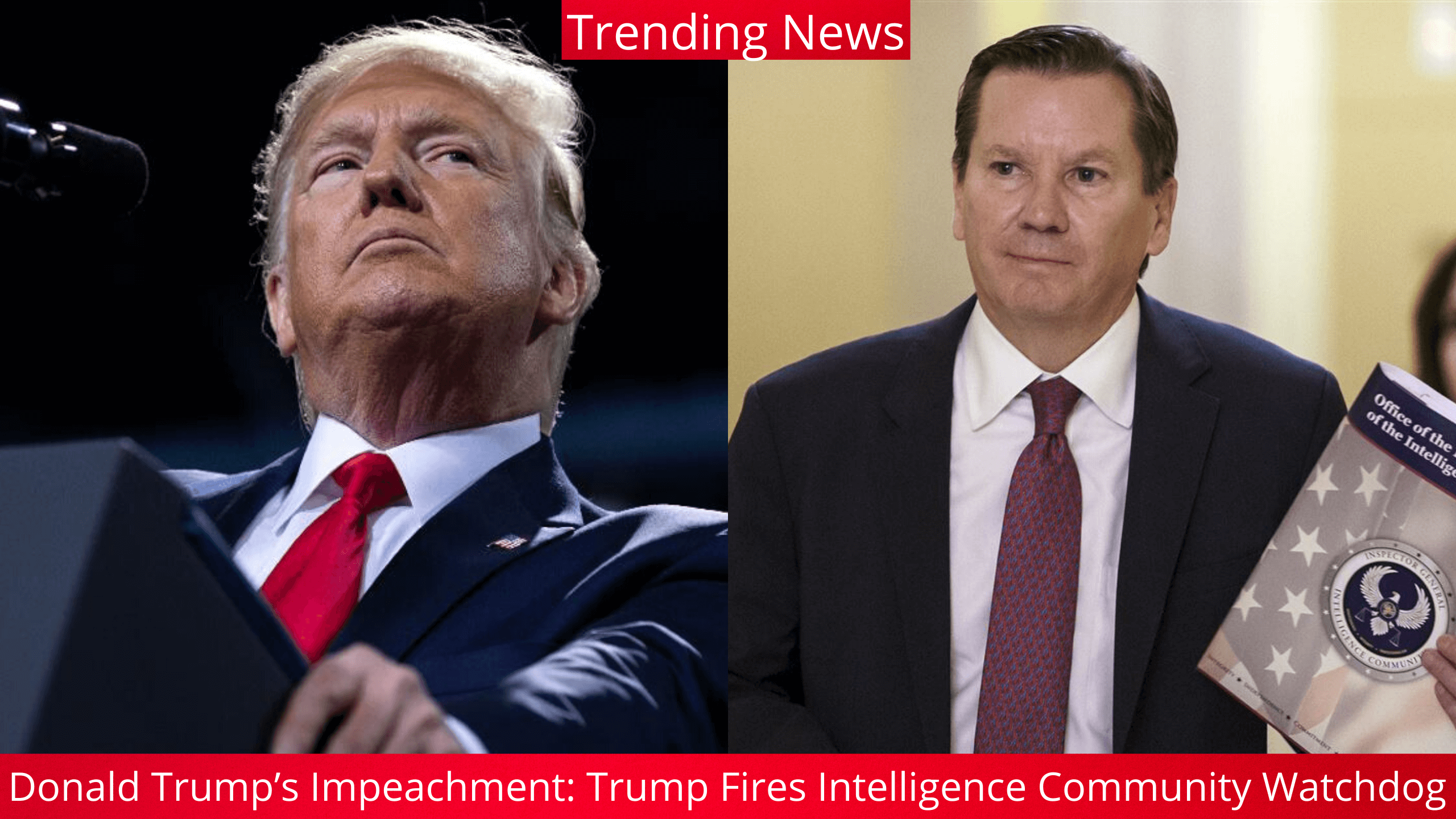 US President Donald Trump fires the intelligence community inspector Michael Atkinson. The intelligence community inspector general Michael Atkinson told congress about the whistleblower complaint that led to Donald Trump impeachment. This news was confirmed by a letter from Trump to Congress.
Trump told the house and the senate communities that Michael Atkinson has more than 30 days left before he is relieved from his responsibilities. And according to the Congressional sources, Atkinson will be placed on the administrative leave immediately.
The vacant seat of the Intelligence community inspector general is yet to be filled, as Donald Trump has yet to decide a rightful successor for it.
When asked on the matter of appointing a new intelligence community general, Trump said that as he has the full authority to choose a successor for the position, it is vital for him to choose the right person on whom he has full confidence.
The announcement of firing the inspector general, because of his work that led to Donald Trump impeachment, shook the US on Friday evening. Due to Atkinson's allegations, Trump has been facing criticism from the last two months.
According to Donald Trump, this impeachment held him with the trials. That led him to make a late decision regarding the novel coronavirus widespread. Trump also added that all this trail "probably did" distract him from taking necessary measures at the right time.
Atkinson's firing is the latest case that is related to Donald Trump impeachment. The US president also removed Alexander Vindman, National security Council Official who was also with Atkinson in the impeachment.
To get daily updates on the latest news from all around the world. Just follow RSLOnline.
Sandip Sah
Sandip Sah is a content writer and a content editor for TechNetDeals.com & TechTrendsPro.com, who has set sail to venture all the writing industry secrets. His passion for technology and ambition to express his thoughts through words has been the driving force in his journey. He is also a valuable guest blogger for sites like TheLegalGuide, SmartBusinessDaily, TopPrefference, and EmblemWealth. Sandip specializes in writing warm, humorous, engaging, and SEO friendly content.