Tips On How To Dress Your Newborn Baby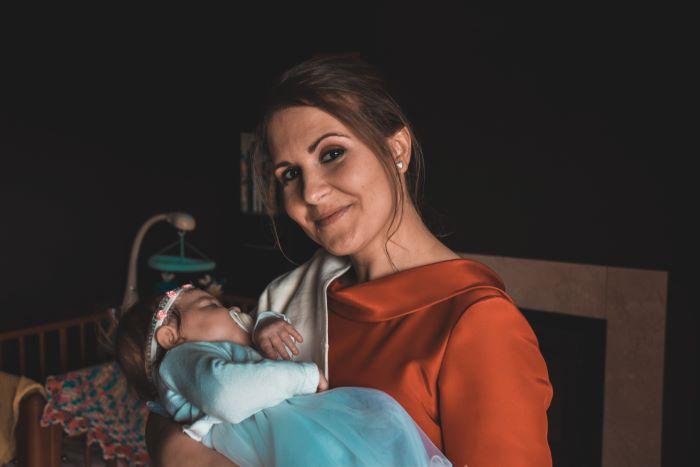 It is okay!
Take a deep breath!
You are doing fine!
As a new parent, it is understandable that you are getting all your research done as much as you can.
You do not have any first-hand experience, so you do not want to make any mistakes.
I am guessing that is why you have stumbled across this article?
Then you are at the right place.
Whenever you are preparing or handling a newborn baby, you want a concrete answer for everything. There is no space for guesswork or assumption because you are constantly scared that you might do something to the baby.
This is why you need our help.
Today, in this excerpt below we will be talking about the different ways in which you can dress your newborn baby.
Warning! Some cute baby biggie smalls onesies are also there, which can make you melt.
Related Resource: 10 Best Ways to Use Flexible Thinking for Kids
Tips On How To Dress Your Newborn Baby
Here are some of the tips collected from experts, i.e. experienced parents that will help you understand how to dress your newborn baby.
1. Onesies
You should understand that babies are not accustomed to the idea of clothes. Plus, they are always moving their hands and feet, stretching. Thus, something with frill sleeves and collars all the time might make them feel a little restricted.
This is why onesies are the best wear for a newborn baby. It is lightweight, and as they hug the body, the baby is unable to sense any difference in their body.
Plus, they do not feel too congested.
2. Layers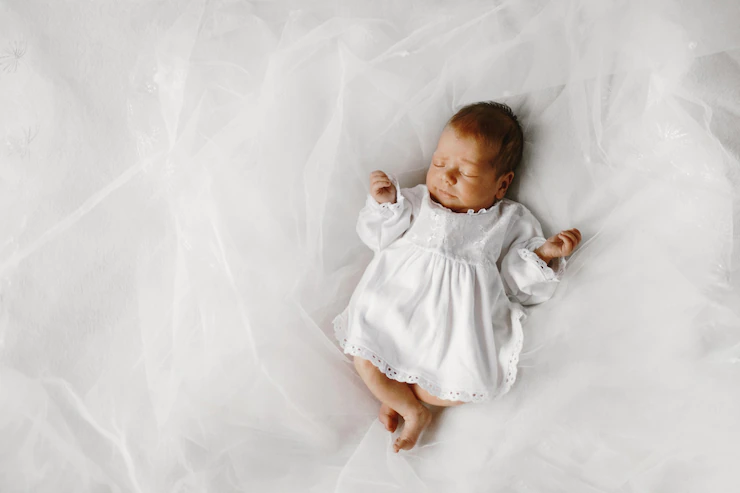 The layers on your baby very much depend on the weather outside and your thermos temperature inside. Just try to study the baby's body language when you layer them.
When they are feeling too hot or too cold, they will be showing that with their gestures.
Ensure that the layers are lightweight if it is summer.
3. Accessories
No, not jewelry!
When we talk about baby accessories, there are some things that will need your attention. These accessories are for the purpose of protecting the area which is not protected by clothes. So you might need-
– Socks.
– Mittens.
– Soft hat for the skull.
So, invest in them rather than fancy clothing.
4. Swaddle Cloth
A swaddling cloth is a must for a newborn. No matter what clothes they are wearing, when they are sleeping or resting they need swaddle cloth.
So that they do not move their hands everywhere while sleeping and hurt themselves.
Frequently Asked Questions
A newborn baby is a responsibility that we cannot imagine until and unless we have a first-hand experience with that.
However, there are a few things which are better than you know. If you are dressing your baby right now, or you're expecting.
There is nothing such as too much information.
This is one of the reasons why we have found some of the frequently asked questions over the internet, mostly asked by new parents, and here is some of the expert advice from parents which will help you a little more.
Q1. How Many Layers Should I Consider In The First Month
Ans. There are many reasons for you to swaddle your baby, thus you should be giving them more layers.
However, babies are the most fickle when they are in the first month. Thus, you will never be able to put a set rule on the layers. Just try to understand the baby's pattern and choose accordingly.
Q2. Should I Dress My Baby In The Indoors?
Ans. Depending on the temperature inside the house you should dress your newborn baby. However, sometimes just a onesie and diaper would do when it comes indoors.
Q3. Should I Add Baby Clothes To My Hospital Bag
Ans. Yes, you should add some light clothes for your newborn in the hospital bag. However, when it comes to the hospital bag.
There are more important things, like baby diapers and more swaddle clothes for when one gets dirty.
Do Not Panic!
There is no right or wrong when it comes to baby clothes.
Just ensure that they are not feeling too suffocated or cold.
Study your baby's gestures, as a new parent that is the best thing you can do.
Read Also:
Arnab Dey
Arnab is a passionate blogger. He shares sentient blogs on topics like current affairs, business, lifestyle, health, etc. If you want to read refulgent blogs so please follow RSL Online.