Driver risk management solutions can help companies ensure the safety of their drivers, passengers, and anyone else on the road by providing automated driver monitoring, driver tracking, and other services.
To be an informed buyer when it comes to these services, you should ask yourself some key questions as you research prospective providers and products.
Here are a couple of important questions that may help you find the right driver risk management solution for your business.
Can You Save Money With A driver risk management solution?
One of your top considerations should be how much money a driver risk management solution will save you. This can be an incredibly difficult question to answer because it all depends on how much, or how little, the attention you have paid in recent years.
If your organization has kept accurate track of accidents and violations (which most do not), then your savings should come easy. But if you have been flying blind—meaning that you have no idea what sort of expenses your company has had—then there is likely no good way to tell.
With that said, do not skimp on a DRMS based solely on price; look for an application with measurable value and proven effectiveness. Only once these factors have been taken into account should price enter into play.
Are There Any Special Incentives For Fleets On Multi-Year Contracts?
Most carriers and brokers offer extra incentives for fleets that sign on for multi-year contracts. These can include a percentage of savings on fuel surcharges, increased policy coverage, and discounts on other services provided by a carrier.
It is important to understand how long these incentives last and whether or not they will continue after renewal.
You also want to make sure that you get the same level of service from your carrier regardless of whether you are in contract negotiations or not; if it drops off, then that could be cause for concern over the continuing business with them.
What Role Do Driver Risk Management Solutions Play In Insurance Covers?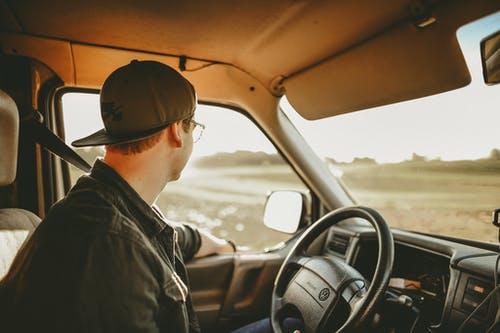 Driver risk management solutions provide vehicle-specific information used by insurers as a factor in determining insurance coverage. How your insurer uses such data is different from company to company; in some cases, it could be useful to both you and your insurer, helping you lower your rates or reducing risks associated with insuring you.
Talk with an agent about how driver risk management can affect your premiums. The sooner it is incorporated into your application process, the better! If you already have a policy in place and only want to know more about how that data is used, talk with a claims representative instead.
This will help ensure that any problems get resolved quickly and effectively: after all, if your rates go up or you lose coverage altogether based on information collected by other means (e.g., you give incorrect answers during a standard phone interview), it might be hard to justify changing things later on down the line.
Read Also: