What do you think obstructs people from achieving their fitness goals?
Is it the strict exercise regime that most people fail to follow, or is it the insufficient trainers who can't motivate these people to follow the exercise routine?
Well, it can be both, and that is why EMS workout has been the new phenomenon in the fitness industry.
Do you know why it is a better option than conventional fitness training?
Well, we do. We202 has introduced new Wireless EMS Workout sessions for even the laziest people to follow through and stick to it.
If you want to know more about that, keep scrolling down this post, and we will get you there.
What Is EMS Workout?
EMS is the acronym for electro muscle stimulation. During an EMS workout, you'll wear a suit fitted with electrodes instead of your traditional gymming cloth.
These nodes are situated along with significant muscle groups.
As you start to follow through your EMS session, your body feels small sensations. It is due to the electric current that causes the targeted muscles to contract. Although you will feel your muscles contracting, it won't hurt you.
You may wonder why.
That's because these contractions replicate the body's natural muscle contractions when the brain stimulation elevates the training's intensity. This exercise session plans to strengthen the muscle strength of particular muscle groups.
Top 5 Reasons Why EMS Workout Is Better Than Conventional Fitness
When you enroll in an EMS workout session, you may wonder why it is better than a conventional fitness regime. We have jotted down a few reasons for you to grasp this subject and follow the new exercise routine.
Let's check them out:
1. You See Results Right Away
Yes, you heard us right.
When you start an EMS workout session, you feel a difference right after it's over.
Your body will start secreting endorphins, and most of your major muscle groups will be activated. Thus, you will have increased physical awareness and will also have an improved posture.
If you follow the exercise routine for two days or more, you'll feel some muscle stiffness, which is indicative of your body's recovery process.
Just stick to the routine for a month, and you'll feel a lot stronger than before.
2. The Training Duration Reduces
We have already mentioned that EMS workouts target specific muscle groups that result in highly efficient training sessions.
All you need is 2-3 sessions per week to see your desired results.
It is better than the 5-6 days a week workout session at the gyms, and it certainly gives you more time to rest.
Moreover, if you don't have to go to the gym for 5 days a week, you will have ample free time in your hand to pursue other interests.
3. You Get A Personal Trainer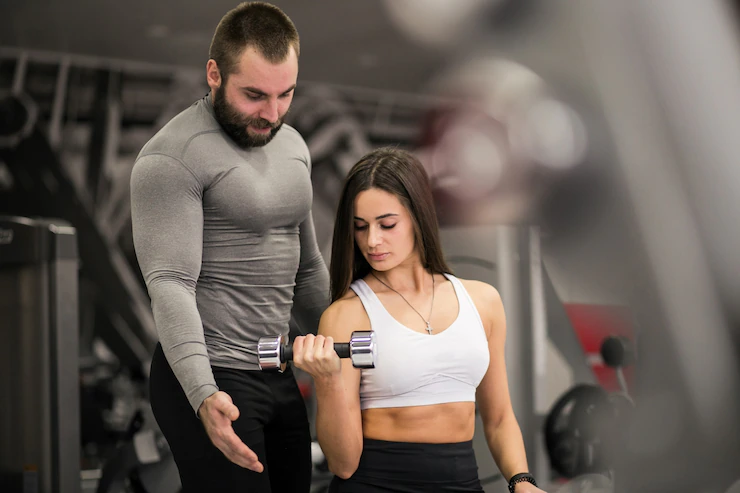 Every person who undergoes an EMS workout session gets a personal trainer. Since this workout is technologically-intensive, you can never do it alone.
A personal trainer will be beside you constantly as you complete your exercise. Thus, he can monitor everything you are doing and judge if you are doing it right.
In traditional fitness studios, you only get one trainer who will have to look after everyone.
You may not get the attention you want there, which won't be a problem in the EMS workout sessions.
4. Your Get Professional Diet Chart
Most people don't get the desired result from formal workout sessions because they eat unhealthy foods.
An EMS workout center will recommend you a professional diet chart that will be tailored to your body statistics.
It will be beneficial because you won't have to pay hundreds of dollars to a nutritionist to make a diet chart anymore.
5. Good For People Of All Age Groups
Older people often hesitate to join the gym because the intense workout sessions may not permit their bodies to function normally.
This is why EMS workout is a safer alternative for people of all age groups.
Even a 60+ older adult can achieve the same results if he follows the routine and continues the EMS workout session for 2-3 months.
Happy Exercising!!!
There you go.
We have talked about the best reasons why EMS workout is better than conventional fitness sessions.
If you are convinced, you should get a subscription to a wireless EMS workout center right now and see how it works for you.
For further questions, you can reach us in the comment section. We will be happy to answer your questions and guide you in the right direction.
Read Also: