Female Empowerment Is Taking A New Turn In The Adult Industry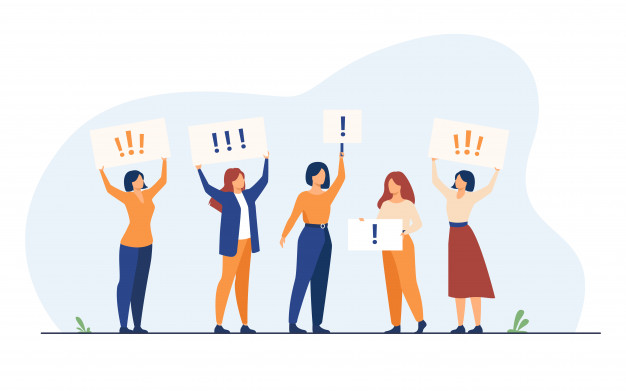 When most people think about the adult industry, their first thought is either about porn or sex workers walking the streets, but in today's modern world, the adult industry is booming, and it's women who are taking the lead.
Women's sexuality is an often taboo topic that can prove uncomfortable for many to discuss, but the rise in women within the adult industry who are playing a pivotal role in changing things is improving the view that women not only can but do enjoy their sexuality and have the freedom to explore this in new ways.
In-Person Adult Services
Official in-person adult services range from erotic massages and girlfriend experiences to full escort services and everything in between.
This area of the adult industry has seen massive growth over the last few years, with some countries relaxing their laws around the kind of services people can offer, leading to better working conditions for millions of adult workers across the globe.
For example, Australian escort services are completely legal, and this gives the women who provide them better protection under the law and allows the women themselves to be their own bosses, set their own working hours, and be clear to their clients on what services exactly they do or do not provide.
Online Adult Services
The online sector has seen a huge boom in growth, too, especially with the recent pandemic that has put a hiatus on many in-person services.
Women can easily set themselves up with profiles on adult websites and sell practically anything they desire. From used socks right up to private videos and images, having the ability to make money online doing something they enjoy is empowering thousands of women across the world and helping to boost the profiles of women adult workers at the same time.
Some recent reports suggest that websites like OnlyFans are fuelling the empowerment of women in the adult industry by allowing the content creators themselves (OnlyFans boasts over 500,000 of them) to create, modify, and own the content, as well as set their own fees. This is a great step forward and miles away from the exploitation that is all too common in the porn industry.
Sex Toy Empowerment
One of the biggest sections of the adult industry that is pushing to normalize and celebrate female sexuality is the sex toy industry.
With brands and websites dedicated to toys and sex aids made 'for women, by women', this is an area where women are truly making a big impact, both in the bedroom and in the boardroom.
Photography and Creative Arts
The human body, and particularly the female form, has always been a subject of artists, and that's pretty cross-cultural for most places.
With the advent of photography and creative digital arts, the female form has a new place to be on full display, allowing women to enjoy their sexuality in whatever form it takes.
This is particularly true for the fetish scene, where classy boudoir photography is usually much more accepted.
Mashum Mollah
Mashum Mollah is a passionate blogger. He loves to share her thoughts, ideas, and experiences with the world through blogging. Mashum Mollah is associated with Mashum Mollah & Blogstellar.