Can Non-U.S. Citizens Get A Personal Loan?

Non-citizens who live and work in the United States have a variety of difficulties, including limited access to financial resources like personal loans. Non-citizens have restricted access to inexpensive finance since many lenders have rigorous citizenship eligibility criteria.
Nevertheless, depending on the specifics of their immigration and the supporting evidence they can give, some lenders grant personal loans to non-citizens.
Can a Non-Citizen Of The United States Get A Loan?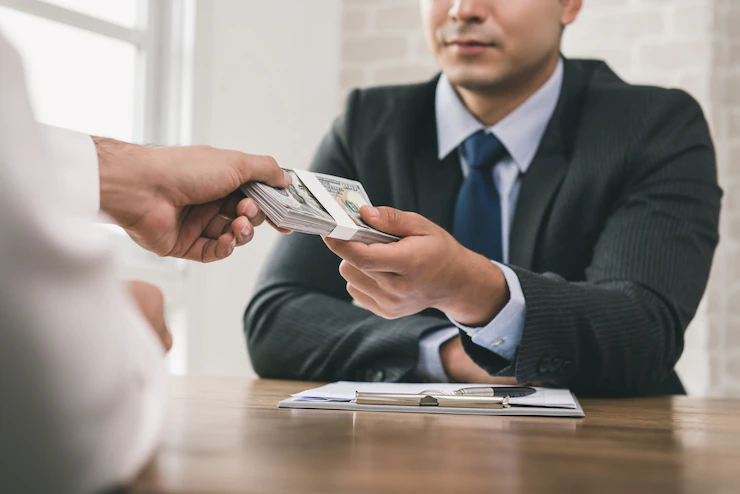 Non-citizens are permitted to apply for personal loans, however, each lender will have different conditions that must be met. Your green card or a valid visa that lasts at least three years or the duration of the loan will be required by the lender.
Based on their length of residence in the nation and a possible lack of credit, certain lenders may see non-citizens as high-risk borrowers.
Due to the extended repayment periods of personal loans—one to six years, but occasionally more—lenders are anxious that you would leave the country before repaying the debt in full. Non-citizens may have zero or poor credit ratings and require time to establish credit. In such cases, you may be denied a large loan and offered a small personal loan for a short term.
Green card holders, also known as lawful permanent residents, will find it simplest to apply for a personal loan since they can often demonstrate their long-term residency in the nation.
ITINs, which are less popular than Social Security numbers, may also be accepted by lenders in place of SSNs. Some lenders furthermore accept a valid visa in addition to permanent residence.
What Do Non-Residents Need For Personal Loan Eligibility?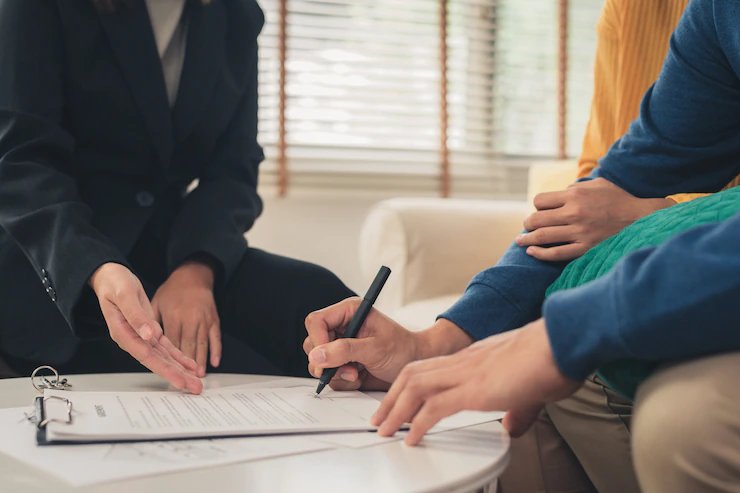 It is possible for nonresidents to receive a personal loan even if the process is more difficult than filling out an application. A credit package must be put together, and supporting documentation must be gathered.
1. Credit Requirements
Some lenders just demand a credit history of two years and a good credit score, but for many nonresidents, that criteria alone might be challenging. You'll often need to strengthen your credit application with some more data and supporting records.
In order to get approved for a personal loan, you essentially need to transform your current credit into respectable U.S. credit. Following are some actions to take:
Obtain the last two years' worth of at least three accounts, such as a utility bill, a life insurance policy, or a rental agreement, for which you have consistently and on-time paid payments.
Consult a credit reporting organization in your own country to get a report on your credit history.
Ask for recommendations from firms or organizations you've paid on time for at least a year, such as your college tuition or health insurance.
2. Required Documentation
If you can show that you will remain in the United States for at least three years throughout the loan's duration and that there is a good chance your visa will be renewed, you have a better chance of being approved for a loan.
You must be able to provide proof of your intended stay in the country if you are enrolled in an institution here. The business you work for must be electronically verified if you are employed.
The following documentation is required when applying for a loan:
A copy of your green card or visa, a form I-765, I-766, or I-797A for work authorization, and an I-94 form
A FICO Score and, most likely, a minimum of two to six years of U.S. credit history
Summary Of Personal Loans For Non-American Citizens
When it comes to getting a $5000 personal loan with bad credit, foreign nationals need not be discouraged. You are not the only one. In the period between 2020 and 2021: 107,000 existing residences were purchased by non-Americans, according to the National Association of Realtors 2021 report.
Not citizens are approved for home loans, but with a personal loan, it is a little easier. Your chances of getting a loan are improved the more prepared you are by building a credit profile and collecting documentation.
See Also

The following is a list of some businesses that provide loans to non-Americans:
1. Upgrade
An upgrade is a mobile and online bank that provides a range of loans, credit cards, and checking accounts. Personal loans for upgrades are available from $1,000 to $50,000 with APRs ranging from 7% to 36%. An origination charge of between 2-8 % applies to all Upgrade personal loans, and it is subtracted from the total loan amount before you are given it.
Who May Submit an Application?
To be approved for a personal loan via Upgrade, non-citizens must produce evidence of the following:
You are a citizen of the United States and a permanent resident.
Ideally, you are between the ages of 18 and 19.
You have a bank account that is traceable.
Your email address is genuine.
2. Stilt
Stilt is a specialized lending firm that offers loans to underprivileged groups and immigrants. If available, Stilt obtains credit records and scores as part of its normal financial evaluations to determine who is eligible for a loan. In addition, Stilt may take into account an applicant's academic record, including grade point average, and history of paying payments that are not connected to debt.
In the $1,000 to $35,000 range, Stilt provides personal loans with 6 to 36-month payback periods. Stilt loans have a minimum APR of 8% and a maximum APR that varies by state.
Who May Submit an Application?
Loan seekers for Stilt must possess:
A real address in one of the 16 states where Stilt is authorized.
A bank account in the US.
A direct phone line under your name.
A legitimate, long-term F-1, H-1B, O-1, J-1, L-1, TN, L-1, or G-1 visa, or evidence of DACA or asylum status.
An American employment offer that is legitimate or a reliable source of income.
Conclusion
Personal loans may be very helpful for paying for significant purchases and unforeseen costs, as well as for spreading out payments over many credit card balances. Being a non-citizen might make it difficult to get a personal loan, but the effort may be worthwhile if the loan helps you out. Additionally, if you pay back the loan as arranged, you will simultaneously improve your US credit.
Read Also:
Arnab Dey
Arnab is a passionate blogger. He shares sentient blogs on topics like current affairs, business, lifestyle, health, etc. If you want to read refulgent blogs so please follow RSL Online.