The clocks have moved forward, and the weather's getting unmistakably sunnier. It can only mean that summer is just around the corner. If you're motoring, then this will have particular implications that you'll want to anticipate.
If you've got your MOT test due, then you can book your MOT online and get each of these checked before you come in for testing-
A. Cooling System
Your car needs to keep its temperature stable during spells of hot weather. It does this through a cooling system, complete with a radiator and a special fluid called coolant – or anti-freeze. You should change your coolant regularly if you want the best possible performance. Check your overflow and radiator tanks, too.
B. Tire Pressure
Changes in temperature will accelerate wear on your tires. Make a habit of inspecting them regularly for damage to the sidewalls, and for uneven wear on the treads (which might indicate misalignment or a tire that's not properly inflated.
For summer weather, you might look at summer-appropriate tires – but just be aware that these might not perform well in rain or ice.
           Related Guide: Everything You Need To Know About Tread Patterns On Tires 
C. Brakes
Your brakes might have taken a bit of abuse over the winter, as a result of thermal cycling and stop-start traffic. If you don't want to physically crack open the pods and check them for wear, then you might at least apply the brakes when it's convenient to check that they still perform to your satisfaction.
Replacing the pads might yield a reduction in stopping distance that could actually be critical – to consider a replacement. You'll also want to check your brake fluid – without this, you'll be unable to safely bring the car to a halt.
D. Wax
If you want your car to look its best under the sunshine, then treating it to a thorough wash and a coat of wax might be advisable. Use high-pressure water to blast away debris and salt from the exterior, and then apply your wax.
The whole point of wax is to protect your car from moisture and damaging particulates – so cleaning and thoroughly drying it before you get started is more or less essential.
E. The smaller checks
Keeping a car in good working order relies on dozens of smaller checks, performed regularly. Make sure that you identify the source of any strange clanks and rattles, and that your air conditioning is in good working order. In some cases, you might need to get the latter re-pressurized at a professional garage.
F. Update your emergency kit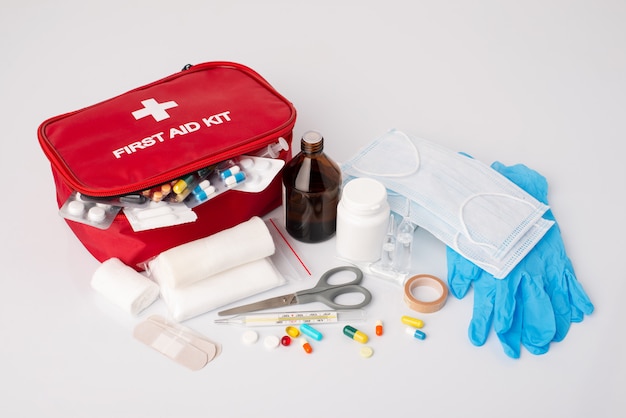 If you should end up stranded by the roadside during summer, then you'll need a slightly different emergency kit than you did during wintertime. Blankets and warm clothes aren't quite as essential, but first-aid kits, sunblock and plenty of bottled water still are.
Read Also: