Why Going Back to Education Could be the Best Step for Your Career
We often look at education as something you do when you're young.
This doesn't have to be the case, though, and instead, we should look at learning as a lifelong pursuit. With this in mind, it could be an excellent option for you to go back to education to take the next step in your career.
Sometimes we embark on a career path only to find it stalls midway, or we want to turn back and pursue something different. In these cases, going back to education could be exactly what you need to make the next move in your life.
F

lexibility:
You have so much choice when it comes to returning to university. Not only do you have the traditional option of attending an in-person school, but you've also got the possibility of studying online.
This offers a huge amount of flexibility and allows you to continue working while you pursue further education.
Not only does this make it more financially viable to return to education, but it also means you can continue to get real-world experience in your chosen profession. Studying Boston MBA degree programs online will allow you to fit your studying around your schedule, meaning you can create the perfect balance for your life.
Specialize: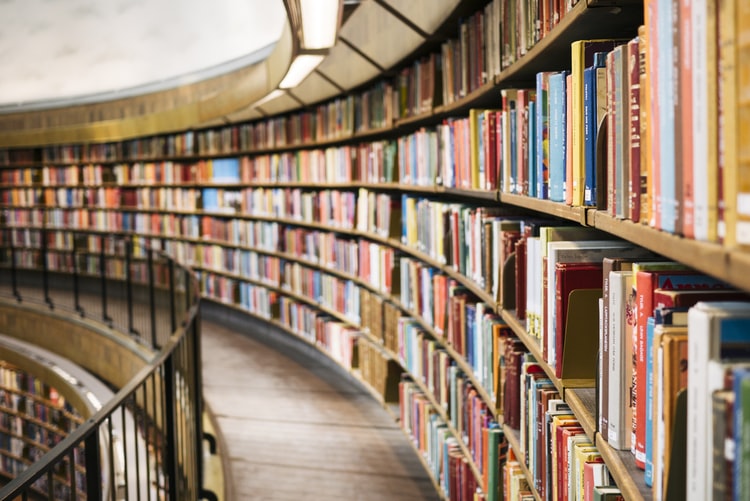 One of the best ways to get ahead in your career is by having specialist knowledge. Sometimes you can learn everything you need to on the job, but in other cases, further education is the best way to get the specialized skills you need.
Postgraduate degrees allow you to explore specialist subjects in much greater detail, which can be a big advantage for your career. Rather than the more general education you receive at the undergraduate level, you have much more control over the learning path you take and the skills you learn as you progress.
Any good workplace needs well-rounded workers, but at the same time, it's necessary to have specialist knowledge. If you can build that body of knowledge and showcase it to employers, then it's going to give your career opportunities a boost.
Career Change:
One of the wonderful things about going back to education is the opportunity to make a career change.
There used to be an expectation that we go off to university at a young age, choose a learning path, and then enter into a career that we work at for the rest of our lives. This isn't the case now, and there are many more opportunities for people to switch careers at any stage in their lives.
If you feel like your current career isn't working for you and you would love to make a change, then it is possible to do so, and further education can help. It allows you to develop all-important skills and give your resume a head start.
Making the switch isn't always easy, and often, you've got to invest in your education first. When it leads to a position in your dream career, though, it's well worth the money and effort you've gone through.
Show Dedication: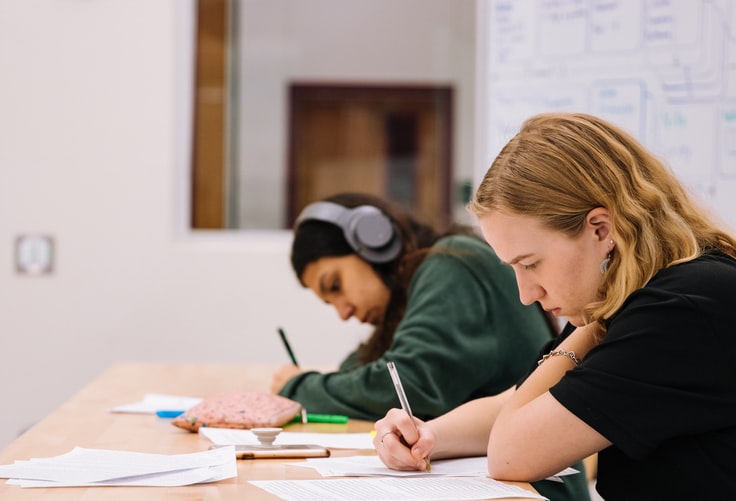 Investing in your education shows a high level of dedication to your career. For employers, this is a big thing.
When people hire new employees, they want to know they're committed to the career and are invested in improving their skills. Furthering your education demonstrates exactly that.
You're willing to do what is necessary to take your skills to the next level, and this is a great sign for prospective employers. Going back to education isn't always easy, and the commitment and perseverance you show by completing a course is something employers want for their own businesses.
It isn't always easy to stand out during application processes, but when you have a further degree, you've got something that says you're serious, you're committed, and that you've got the time management skills that will allow you to excel.
Going back to education is a sure sign you're dedicated to what you're doing.
The Stats Can Back Up Your Decision:
One useful thing to look at when deciding whether or not to go back to education is the outcomes previous students have achieved.
Many universities will give you detailed stats about how alumni have fared post-graduation. You can find information on employment rates, industries alumni are employed in, salaries achieved, and other important details.
This is where you can find real-world proof that going back to education and improving your skills is the right step for your career. If you see past students achieving success in the career path you want to take, then there's no reason why you can't achieve the same things.
Few Career Options:
If you are finding opportunities to take your career to the next level that are hard to come by, or you keep getting passed over for a promotion, then perhaps it's time to try something different.
Doing good work is always a great way to further your career, but sometimes recruiters are just looking for something different. It can be difficult to know what to do to fill this gap, but returning to education can be an excellent option.
This allows you to focus on the skills you think you need to further your career, and importantly, have those skills validated. A further degree from a well-established university carries a lot of weight when recruitment decisions are being made, opening up many doors for your career.
When it seems like it's impossible to take the next step in your career, then it might be time to look at it from a different angle.
Networking:
Going back to education is an excellent way to build your network of connections. You'll be interacting with experienced professionals with similar aspirations to yourself, and this can make all the difference in your career.
You'll often hear the saying, it's not what you know but who you know, and to some extent, this is true. When you've got lots of connections within your industry, opportunities tend to present themselves to you, allowing you to progress more quickly.
You might think networking is limited to full-time, in-person study, but this isn't the case. Even with online studies, there are plenty of opportunities to interact with your fellow students and build long-lasting connections.
See Also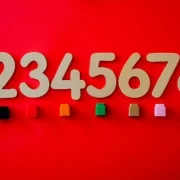 You never know where your next career opportunity is going to come from, so always work on expanding your professional network.
Resume: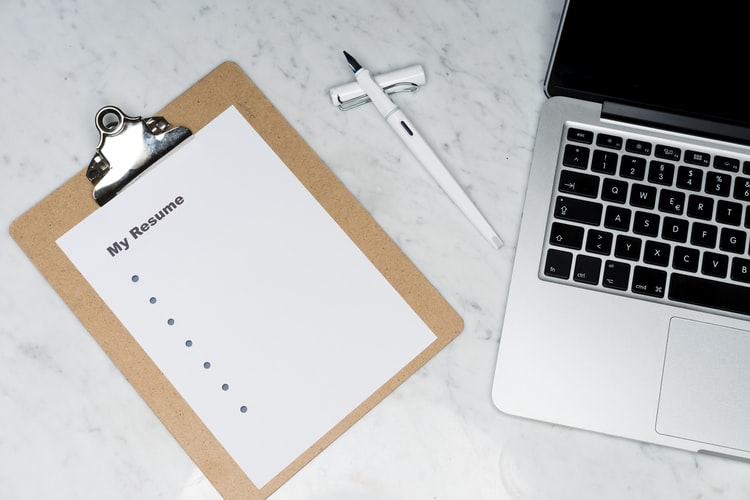 If you're looking at your resume thinking it's just not got what it needs, then it can be difficult to know what to do next. Recruiters look for experience, but it's difficult to magic up this experience without someone first giving you a chance.
Going back to education is another way to pad out your resume and make it look more attractive to employers. Not only do you get your degree, but the right course will open you up to so many different experiences and improve numerous skills.
This is all stuff you can use on your resume to show a well-rounded, dedicated worker.
If you're finding it hard to build your experience through the workplace, then further education might be just what you're looking for. It will put you in a position to do things that stand out on a resume and help you climb the career ladder.
There's Always More to Learn:
No matter what stage you get to in your career, there's always more you can learn.
As you climb the career ladder, you will be expected to possess different skills, and the nature of business moves on quickly too. The things that worked ten years ago don't necessarily work today, and you've always got to make sure you're equipped with the latest knowledge and skills.
While you can learn this knowledge on the job, some people find it's a better option to revisit their skills through formal education. With courses that are run by industry experts, you can learn from the best and make sure you're using the latest and greatest methods.
Somethings you learn from work, but other times it's easier to get back in the classroom to work on your skills.
Conclusion:
Going back to education is a popular option for people looking to take the next step in their career or even change careers completely. This is becoming more a more common, and one of the big reasons for this is the flexibility, and online education affords you.
You can receive a high-class education while accessing courses online in a way that suits your schedule. This aligns nicely with the needs and goals of professionals, allowing them to take the time to improve their skills at their own pace.
No matter what industry you're in, there's always more to learn, and if you're not getting those learning opportunities in your day-to-day work, then it's worth considering going back to education.
With many alumni seeing excellent results, you may find it's one of the best decisions you make.
Read Also:
Mashum Mollah
Mashum Mollah is a passionate blogger. He loves to share her thoughts, ideas, and experiences with the world through blogging. Mashum Mollah is associated with Mashum Mollah & Blogstellar.