How Do You Wear Diamond Necklace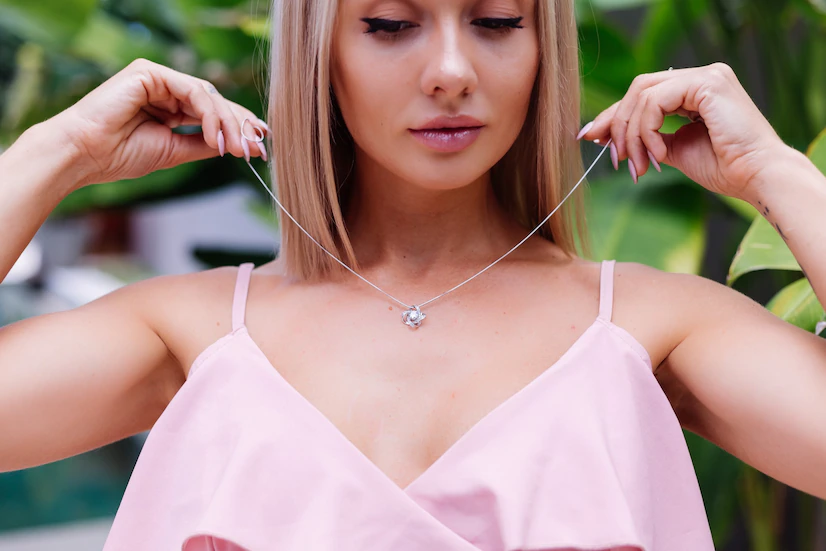 Are you planning to put your diamonds away in a box? We'd suggest you not do that. Your diamonds deserve parading!
There are so many ways you can fashion your diamonds. Match them with your outfit. Wear your fancy yellow diamonds with the cute boho dress for an early evening get-together. Or, wear the elegant layered diamond chain with your a-line dress for a weekend date.
When you wear diamonds, you need to wear them in style. In this article, we shall discuss different ways you can wear a diamond necklace and some etiquettes that must be followed when wearing diamonds.
Can You Style Diamonds In Your Everyday Look?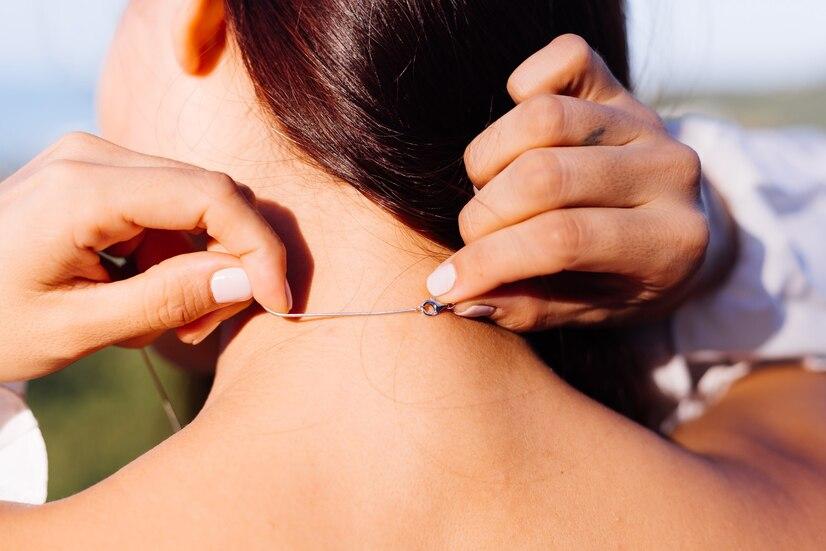 Wearing a diamond necklace can be your regular style statement. Diamond necklaces vary from elegant to heavy. Therefore, you can easily pair them up with your everyday fashion.
Here are some tips on how to pair your diamond necklace with outfits and makeup on a daily basis—
Choose a more understated outfit if you have your heart set on a flashier piece. Even during the day, pastel colours and minimal makeup paired with sizable, brilliant diamond jewellery can look chic.
It's best to choose fewer pieces of jewellery when deciding how much to wear. The general rule is that for a daytime look, a pair of decent earrings, a bracelet or watch, and a ring is all that are required.
Choosing a diamond necklace is another way to add some shine to your regular attire. Select a length that complements the neckline of your dress, shirt, or top, as well as your face shape.
Your style can be elevated to one of elegance, grace, and unrivalled beauty with the addition of a delicate chain, clean lines, or even just a diamond pendant.
Best Diamond Necklace Wearing Styles
Here are some of the common ways you can style your very elegant diamond necklaces.
1. Simple Chain Necklaces
This is an underrated style that can make you look elegant and casual at the same time. Simply fasten the lobster clasp as usual to the necklace's end, then let the chain naturally fall down your chest. If you wear the necklace backwards, it will fall gracefully down your back and look stunning with a backless top or dress.
2. Diamond Chokers
This trend can be elegantly adapted to look good with both dressy and casual attire all year long. as usual, secure the lobster clasp before draping the chain around your neck. You can wrap the jewellery a certain number of times, based on its length.
3. Lariat Necklaces
This fashionable look subtly draws attention to your neckline. One chain should hang down from the jump ring at the desired length after you have fastened the lobster clasp around your neck. A lariat necklace is a must-have accessory when donning an A-line top or a plunging dress.
4. Multi-layered Necklace
You can have both simple layers and lariat chains for your multi-layered necklace. By adjusting the length of both diamond layers, you can show off your sense of vogue fashion.
Accessorising With Diamond Necklaces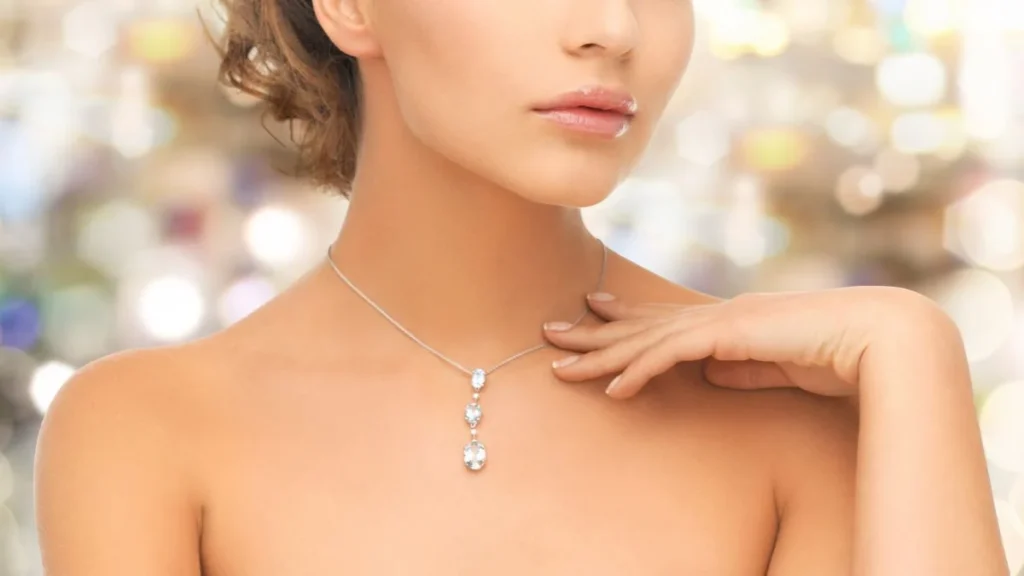 Accessories are a must-have. Despite their beauty, diamonds are not a fashion statement. They represent a way of life. The ideal accessories must be worn with a diamond in order to make it look truly stunning.
Accessories can either complement your diamond and add to its significance, or they can serve as yet another accessory among many other diamonds.
The most crucial thing to keep in mind when wearing a diamond necklace is to never forget your accessories. Only a portion of the story is told by the diamonds themselves.
A nicely adorned diamond necklace will definitely stand out. Wearing diamonds with your best clothes is the best way to showcase them. Wearing your most elegant jewellery on your best days is a wise maxim.
See Also

Note: Don't over-accessorize with jewellery or wear a heavy necklace when you're wearing casual clothing.
Conclusion
It is important that you relish your diamond necklace rather than keep it hidden from the world in a box.
Remember, diamonds look best post sunset. This is the time when it dazzles and shines the most. The beauty of diamonds should be exhibited in the dim where it is more noticeable.
However, as we already discussed, wearing diamonds shouldn't follow the rules. It only follows suitability.
So go ahead and suit yourself with the best styles and let us know what you think in the comment section below!
Also Read:
Subham Shah
Subham Shah is a marketing professional tasked with managing different facets of digital marketing. He helps businesses with different SaaS startups, their planning, and execution. He might be a millennial but has a soft heart of old-school hard rock and metal music.