Which Jewelry Trends Are Likely to Stay During the Upcoming 2022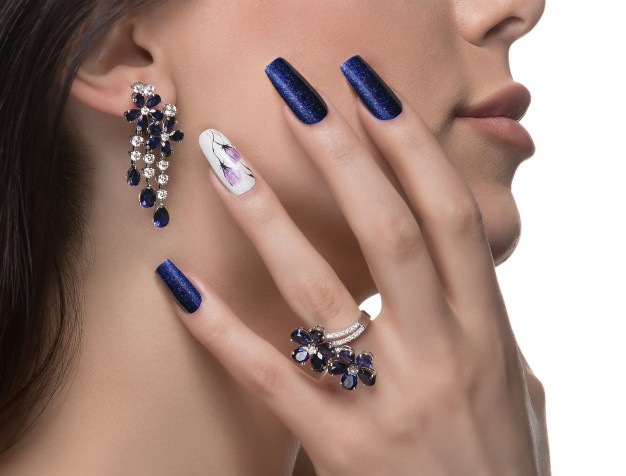 There is an old proverb that tells us that time changes things, well it surely does, but it also changes trends. Every now and then, humans create their own trends, get bored of them and then end those trends, then newer trends are formed, and the cycle repeats itself over and over again. These trends can be about a lot of things, such as weather, purchases, and fashion. 
We, humans, are unpredictable, and well, so are our fashion trends; thus, no correct details can be predicted about fashion trends. However, trends and their time duration can be estimated, and this estimation helps us to keep up with trends so that we can make correct fashion choices. Jewelry, like every other piece of fashion, also has newer trends every now and then, which come and go as time passes. We, however, have made it easier for you to keep up with current trends by telling you about jewelry trends that are likely to stay in 2022. 
Why understanding jewelry trends are important 
With the fashion world and trends changing every now and then, it gets challenging to keep up with jewelry trends. Once you become unaware of current trends and styles, your dressing sense starts to diminish, and soon you are no more fashionable, which is why to be fashionable, you have to follow jewelry trends and understand them correctly. But, if you are looking for a piece of jewelry that is guaranteed to last a lifetime, you can try visiting Roy Jewels for its products.
Newer trends are created, and older ones are revived from time to time. Knowing which trend is popular and making good fashion choices around it is important and can take your jewelry fashion to the next level.
Jewelry trends that are likely to stay in 2022 
Christmas bells are ringing, and the year is about to come to an end. We don't really know how the new year will welcome us. What we know, however, is that fact that like each year, 2022 would have in store for us a lot of new jewelry trends, but there are a few previous trends that are likely to stay and grow in 2022, knowing these jewelry trends beforehand would give you an upper hand on your fashion and outfit choices. To help you understand the jewelry trends that are likely to stay in 2022, we have jotted them down in a list for you. 
A significant portion of jewelry trends are mostly just older trends reviving themselves again. At times jewelry from a specific time period starts to become fashionable and sell. Nowadays, it's the case with jewelry pieces from the '70s and the '80s. 
People like to buy antique jewelry pieces such as rings, necklaces, and earrings from the '70s and '80s and pair them up with their modern clothing, thus giving them an old-school yet stylish look. We also suggest you buy such jewelry pieces and add more charm to your look. 
With time, we have noticed a growing trend of chunky bangles. Women nowadays have started to prefer big chunky bangles over thin and small bangles. These bangles are much heavier, thicker, and are colorful. 
Made up of different materials, including plastic, metal, and wood, the chunky bangles are available in a large variety, making this a must-buy for every bangle out there. 
Signet rings are really a classic, consisting of a classy old-school look. The signet is a small ring with a flat head that usually has a stone or is engraved with a logo. While these rings certainly are a vintage classic, their look is timeless, and people in recent times have started to buy them a lot. 
Having a simplistic yet royal look, signet rings can pair up with both formal and casual outfits making them a must-have for you. Signets rings are pretty common and can be easily bought in physical and online stores. 
See Also

Large stone rings are on the rise these days, which are the one accessory type that pops out your formal look since it makes you look sharper and eye-catching. 
With trends of large stone rings rising, more and more rings with beautiful stones are coming up, and you should surely grab one for yourself so that you can rock that formal outfit anytime you want. As shopping online is also rising today, you should visit the ItsHot website, which provides a great selection of rings with diamonds.
Conclusion: 
Having an understanding of jewelry trends and styles will help you become more fashionable and rock your outfit no matter where you go. It's certainly good to keep up and know current jewelry trends so that you can know what to wear and buy for different events. 
We hope that we were a help to you in understanding the different jewelry trends that will likely stay with us in 2022. We really wish that you have a fashionable 2022 ahead of you!
Read Also:
Arnab Dey
Arnab is a passionate blogger. He shares sentient blogs on topics like current affairs, business, lifestyle, health, etc. If you want to read refulgent blogs so please follow RSL Online.