The Personal Touch – Keeping Customers Happy With Your Business

Running a business in today's world can be something of a challenge – if a rewarding one. Constant change to digital landscapes has companies racing to compete in new spheres, while changes in public attitude spur changes in marketing approach.
And it is keeping customers happy. For every type of business customer satisfaction are always the most valuable part of the game.
Economic issues troubling the average household are also heralding a reckoning with regard to customer retention, as many seek out cheaper options to weather the storm.
How could your business better decrease your customer churn rate? A winning answer could be found in the 'personal touch.
4 Tips For Keeping Customers Happy:
How keeping customers happy and satisfied? Read the tips and know-how one satisfied customer can bring multiple consumers.
1. Delivering On Promises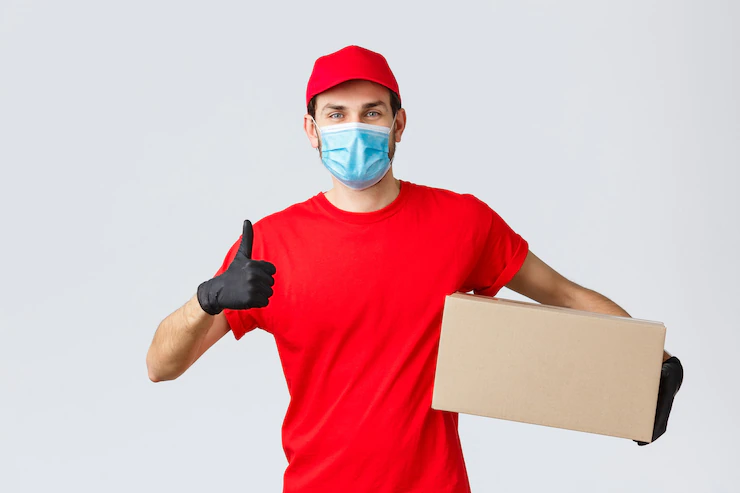 As a business, through the advertising of your products and services, you will have made a series of implicit promises to potential customers.
Those promises will include the safe and efficient delivery of your product, as well as reasonable timeframes for that delivery and stipulations on the quality of the product itself.
You may even make explicit promises to the same effect. Delivering on these promises is a cornerstone of putting customer service first.
While many customers will commend a job well done, many will expect the same as a bare minimum. However, regular contact with customers regarding the quality of their service or state of their order will keep your delivery at the forefront of their minds, increasing the likelihood of not only a positive experience but also an active, positive review – whether by word of mouth or via online reviews and keeping customers happy.
Related Resource: Tips To Convert Your Website Visitors Into Website Customers
2. A Personal Service
This kind of customer service can pay enormous dividends, and even more so if done with a touch of personality. For many, the platitudes of an automatic thank you message or delivery note can ring hollow.
Reaching out as a human being can make all the difference in terms of reception – a lesson that can be learned across the board.
Social media presence might not seem like a key element to customer retention and experience. But it can be. By targeting your activity to platforms your product demographic uses, you can maximize engagement – and open up the opportunity to directly engage with customers.
Doing this can show active investment for keeping customers happy, something that will reflect when in your retention metrics.
3. Rewarding Customers
Customers are more likely to return if they feel their loyalty to a business is recognized and respected – and, in many cases, will forgo the benefits of moving to a competitor for the ease of a pre-existing relationship.
As such, seeking to reward customers with loyalty programs can bolster customer retention and improve your word-of-mouth standing in the same breath.
Whether you offer exclusive discounts, free products or services with continued loyalty, or priority entry to competitions, loyalty schemes can add value to a transactional relationship on the customer's side. The more a customer is incentivized to stay, the longer they will – and the happier they will feel.
4. Spontaneous Customer Support
No one likes to wait to have customer support. Most of the customers prefer a very spontaneous 24 hours of customer support. So your customers are waiting for the approval in a long queue is a very bad reflection on your brand. 
Now digitalization and chatbots are doing your work easily. You can give your customers 24 hours of support with automatic chatbots. When you are using chatbots, you can make connections with global base consumers. Your language is not going to be a barrier to your progress.
Here are the names of some best AI customer care chatbots which you can use and keeping customers happy.
Acquire

ManyChat

Amelia

Bot MyWork

Chatfuel
Wrapping Up:
All of these tips are helping you to keep customers happy and motivated. Remember, one thing customers are coming is a chain process.
One satisfied customer can bring one or more consumers to your business. And all of these are the most crucial factors you must maintain for every type of business growth.
Read Also:
Arnab Dey
Arnab is a passionate blogger. He shares sentient blogs on topics like current affairs, business, lifestyle, health, etc. If you want to read refulgent blogs so please follow RSL Online.