You might have heard of restaurant kiosks before. Here's how they work and why you need one.
What Is a Restaurant Kiosk Ordering System?
This kiosk is a system that lets your customers choose what they want to eat. They can head to the kiosk and put the order in once they arrive at your place.
Parts of a kiosk ordering system
This type of kiosk has several different parts. There's an enclosure that holds the entire thing together. This is made of durable materials. The software makes the whole thing work for the end-user.
A kiosk also has a display where the user can see what they are doing as well as specific parts that can be customized for each restaurant.
Who uses kiosk ordering systems?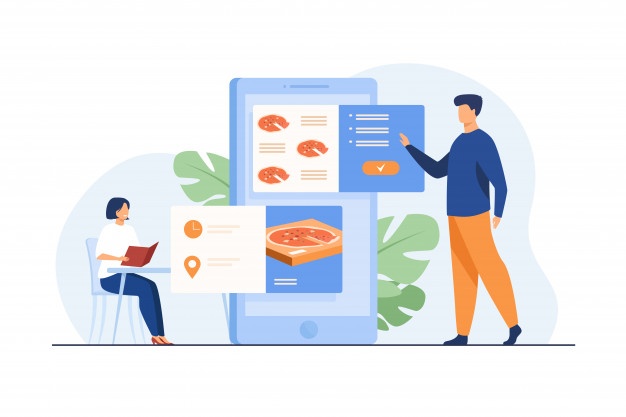 Many kinds of businesses make use of a restaurant kiosk system like the one presented by GRUBBRR. Fast-casual spaces often make extensive use of this type of machine.
The same is true of spaces that have lots of users at the same time such as a diner that gets very busy during the lunch rush.
Benefits of a kiosk ordering system
There are many wonderful benefits to using this type of kiosk. It makes it easy for customers to put in an order once they arrive at your space. That can reduce your employee costs. It also puts the order in writing.
That means there's no problem seeing exactly what the client would like to eat. Clients can add items like toppings or decide they would rather not have mayo on their well-grilled burger.
Examples of major fast companies using order systems
Many modern restaurant chains have recognized the incredible benefits of these types of systems. This includes places like Wendys, Burger King, Panera, and McDonald's. They know that clients like using such kiosks.
They have made it possible for clients to follow a few simple instructions and get precisely what they want in the end product.
They have also made it easier than ever for their clients to see exactly what's on order at all times. Clients know they can get things done there quickly in accordance with their exact wants. That streamlines the entire process of ordering and getting a meal.
How do kiosk ordering systems work?

Setting up this system in your restaurant is easy. All you need to do is follow a few simple steps. Start by ordering your kiosk. An expert will come to your space and make sure it's working properly. They'll also make sure it is operational at your restaurant so clients can begin using it quickly.
The client can place an order. This order is then sent to the kitchen. Chefs can see exactly what the customer wants. In doing so, they reduce the possibility that the end result is not to the customer's liking. The food is delivered to the client once it is ready.
For these reasons and many more, many businesses are using restaurant kiosks.
Read Also: