A Guide To A Luxurious Birthday Celebration

Some people prefer to keep their birthday celebrations low-key, and while this can be a lovely way to spend your day, sometimes it's more fun to go all out. Milestone birthdays, in particular, are excellent excuses to celebrate in style and have a great time with your friends and family.
There are various ways you can choose to mark this special occasion, and you might even consider stretching out the celebrations over a week rather than all on one day. Either way, it's important to make sure that you and your guests are all having a fantastic experience and feeling like VIPs.
Checkout Four Prime Steps To A Luxurious Birthday Celebration
If you have decided that you deserve a luxurious birthday celebration this year, here are a few ideas that might inspire you and tips on how to plan for the festivities.
1. Vacation Celebrations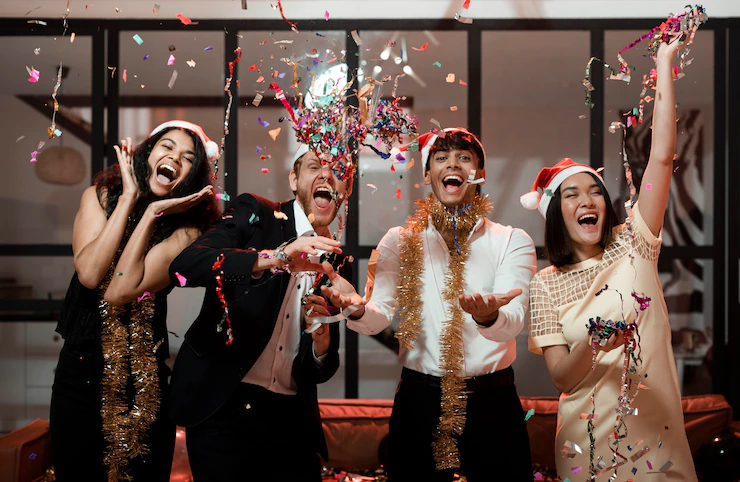 One of the best ways to add some luxury to your birthday celebrations is to plan a great escape somewhere exciting. It is the perfect excuse for a vacation, whether you choose to spend your time sunbathing on a beautiful beach in the tropics or stay in a fantastic ski resort in the mountains.
The type of getaway you choose will depend entirely on your preferences but do think about leasing a private vacation home if you want your experience to be on the more luxurious side.
Yes, certain resorts can offer this too, but an apartment, villa, or chalet can provide more privacy for you and your group. You may even find a majestic castle to stay in if you wanted to feel like royalty.
Always check the facilities that are included with your accommodation, and consider the location they are in. You want to make sure that you're close enough to local amenities so that you can experience the culture and other fun activities to do while you're away.
2. A Grand Party
If you aren't interested in jetting off somewhere to celebrate your birthday, perhaps a grand party is more what you're looking for. This can be a preferable option if you do have a lot of people you want to celebrate with, and it can certainly be a night to remember if you do it right.
There are several options you can explore for your party's venue, such as historic properties that lease out function rooms, art galleries or museums for lovers of culture, or even a party yacht if you want to sip champagne as you look out over the water.
These options will achieve a jaw-dropping reaction from your guests and will reach those luxurious heights that will make you feel like Jay Gatsby.
3. A Spa Weekend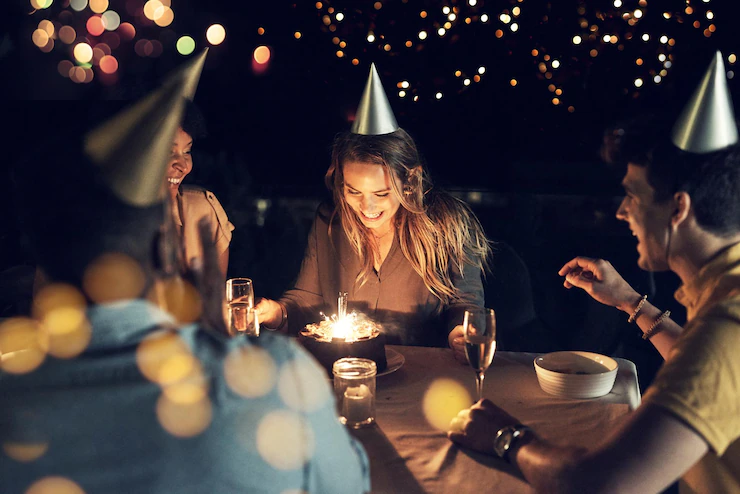 If you still want to have a luxurious birthday experience, but would rather have a quieter affair than a big party, then treating yourself and one or two of your friends to a spa weekend could be the right fit for you.
Indulging in some relaxing treatments like a full-body massage, manicures, pedicures, cleansing facials, or anything else you can think of could be the perfect way to celebrate turning another year older.
It will certainly help you to feel refreshed and revitalized, and there will likely be the opportunity to dine in the top-quality restaurant at the resort for your birthday meal. Alternatively, you can snuggle down in the king-size bed and order some tasty treats and champagne to be delivered to your room.
4. A Private Box at a Theater or Concert
Another option you could explore if you want to add a touch of luxury to your day is renting a private box at a theater or concert performance. This could be a wonderful idea for someone who loves watching live theatre and music performances, and it will be a fantastic experience for you and your guests.
You will have some of the best seats in the house and additional comfort. Afterward, you could think about moving on to a five-star restaurant for dinner or perhaps book a VIP area in your favorite nightclub to dance the night away if this is preferable to you.
Tips For Planning Your Birthday Extravaganza
Of course, throwing a luxurious birthday party will require careful planning and budgeting, especially if you're not a millionaire. The first place to start is to decide what your budget is and think about how to split this up to cover all of the necessary expenses.
For example, if you are going to hire a venue for a birthday party, do they offer catering packages, or do you need to find another caterer? Will you like to decorate the venue space and include centerpieces on tables? Entertainment for your guests is another thing to consider, so hiring a DJ or a band to get everyone throwing shapes on the dance floor is another cost to factor in.
The venue and catering are likely to be your biggest expenses but do consider the other finer details you want to see to make your night everything you imagined.
If you are thinking about going on a vacation for your celebrations, you will also need to consider how easy it will be for your guests to reach your chosen destination. You might find that catching flights with those who live close to you is easy enough to organize, but anyone traveling from somewhere else will need more guidance from you.
Look at the different flight options to see if you can schedule flights that will arrive at a similar time to the right airport. If this isn't possible, you will need to think about arranging additional transportation so that your guests can reach your accommodation with ease.
When you are booking the accommodation for your birthday vacation, consider if there are any necessities for your guests, such as disability access, if the place is suitable for children, if anyone is bringing their kids, if there are enough onsite parking options, etc.
Whatever kind of celebration you plan to have, you will also need to give your guests plenty of notice to ensure everyone can make it. Send out your invitations in advance so that everyone has an opportunity to make the necessary arrangements that will allow them to attend.
You may want to ask them to RSVP to you as soon as possible, too, as you might need to relay this information to the venue and caterers so they can confirm the numbers. You will also need to ask for any dietary requirement information from your guests to ensure that there is something for everyone to enjoy.
Finally, make sure you are booking your vacation, venue, or other fun activities in advance to avoid disappointment. It's smart to take some time to shop around and get the best rates for your luxury birthday, but remember that these will be popular choices with other people looking to celebrate in this fashion.
You may even find that planning these celebrations at least a year in advance can help you budget more effectively and see the results you want.
If you do have a big birthday coming up and you feel like this is the perfect opportunity for you to throw an incredible party, why not consider some of these more luxurious options?
You should feel special on your birthday, so allow yourself to indulge in the VIP treatment for a night you'll never forget. Use the tips above to help you start putting these plans in motion and get the most out of your fabulous birthday celebrations!
Read Also:
Arnab Dey
Arnab is a passionate blogger. He shares sentient blogs on topics like current affairs, business, lifestyle, health, etc. If you want to read refulgent blogs so please follow RSL Online.