Mediatakeout is a website that is all about celebrity news and gossip. The website mainly targets African, American celebrities, and the home page itself consists of many celebrity news, headlines, and comments.
Fred Mwangaguhunga is the owner and founder of the urban gossip site "Mediatakeout." He founded the site in the year 2006, and then it started receiving millions of visitors per day after its popularity.
Now, the Media take out now boasts 14 million page views a day and is known as a multi-million dollar business. According to the reports, Mwangaguhunga paid less than six hundred dollars to start Mediatakeout, and now he is earning millions.
History Of Mediatakeout (Mtonews.com)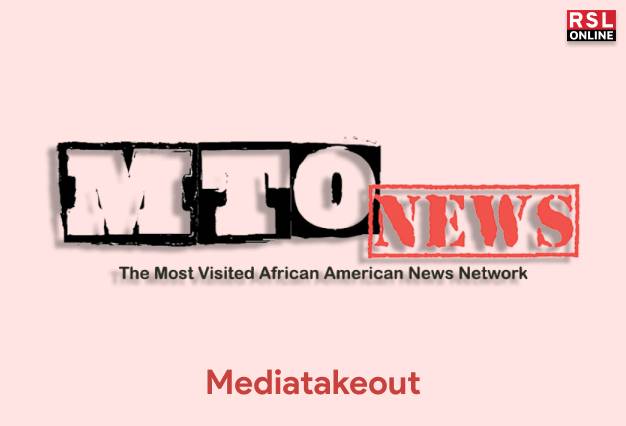 The history of media takeout seems to be very interesting. Fred Mwangaguhunga initially started an online laundry business and slowly entered into the online advertising sector.
Soon after this, he decided to give up the laundry business and switch to a blogging career. He launched Mediatakeout that was completely based on celebrity news and gossip.
After a few months, this website blew up. At present, this website ranks as one of the top 20,000 websites globally on Alexa. The platform receives millions of traffic per month.
You will also get to know about some of the biggest urban celebrity stories from their sources and interviews.
Mediatakeout Success Factors
The primary focus of Mediatakeout was its readers and strong brand equity. Mwangaguhunga took a cue from technology firms such as Twitter and Facebook and concentrated on building the readership instead of monetizing instantly.
Moreover, its strong brand equity is the most successful factor for media takeout. It enabled the site to command advertising rates and attract key sources for stories.
Good sources for revealing stories are crucial for sites like Mediatakeout as it turns readership. Hence, within six months of hard work, the site became popular worldwide.
Mediatakeout's Business Model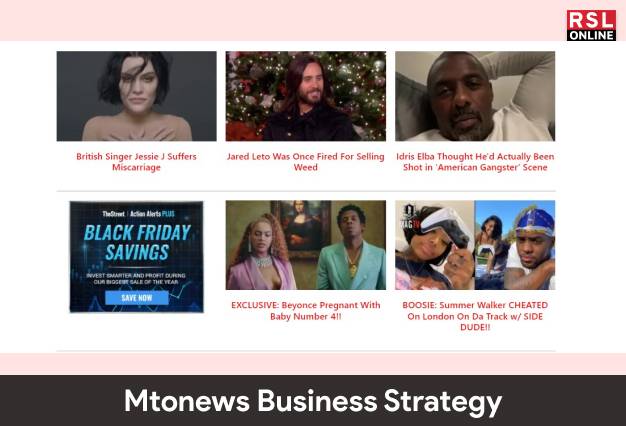 Mediatakeout generates revenue via ads like most media and news companies. The content of the website is very unique as compared to the other news websites and channels.
This website offers breaking news stories reported in a nuanced fashion that speaks to its audience. Besides, even people who have not visited the site have heard about it and what it is all about. 
Some Unknown Facts About Mediatakeout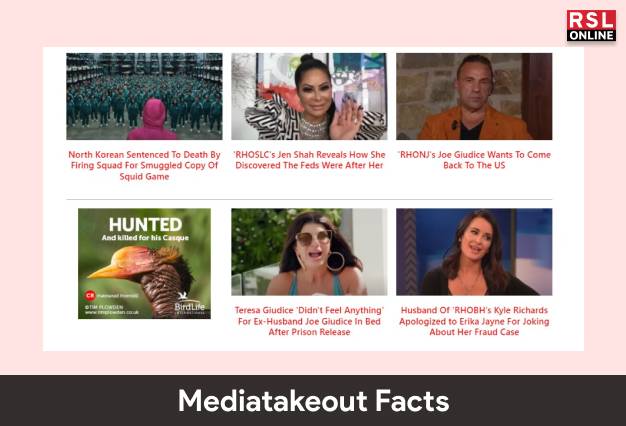 Mediatakeout uses such attractive headings that it captures the attention of others at first sight. Now, let's discuss some of the top unknown facts about media takeout that you should know in 2022.
1. They Make Original Programming
Revealing their future plans, Mediatakeout is going to expand its content into TV and radio. This has started already when they have created a real dating show that is broadcast from the homepage of the website.                   
2. Facebook Is The Main Source Of Traffic For The Site
Yes, the popularity of social media platforms such as Facebook made the primary source of the traffic to the site. The amount of traffic has increased gradually since they have been on Facebook.
3. Kanye West Was Upset By Them
A few years ago, MTO had a good bonding with Kanye West, but this didn't last long. Media takeout didn't review well the collections of West at Madison Square Garden. Since then, their relationship has gone down.
4. They Have Revealed Many Big Stories
Mediatakeout revealed many high-profile stories themselves and did not report only what other people were talking about. However, it was believed that more stories could have been broken, but the team decided to keep quiet.
5. They Are Known For Their Sensationalist Captions
The headlines of Mediatakeout encourage readers to click articles on the site. So, the headlines seem to be more attractive than the actual incident that happened.
6. Most Of The Stories Come From Insiders
The Mediatakeout brings most of the stories from insiders (about celebrities with whom they are close). The news comes from the staff who work for celebrities.
7. Mediatakeout Is The Most Visited Urban Website In The World
Mediatakeout has now become the most visited urban website in the world. However, there are sources that confirm the same.
8. It Is Written In A Blog-Style
The site started as a blog website, and still, all the news is written in a normal blog form. The tone of the writing is fairly informal and written as an individual post.
The Final Verdict
Fred Mwangaguhunga trained as a lawyer but soon started Mediatakeout and became popular worldwide. At the same time, he declared that he was not going to return to his law career even if he was no longer running his site Media Take Out.
Read Also: