Instagram's new update is a big move for e-commerce. Find out how your business can capitalize in five easy steps. Plus, helpful tips to land new customers on Instagram.
Instagram wants to take over online shopping.
Instagram has its first major redesign to its home screen in years. The social media app is adding two tabs to the home screen. One focused on short-form videos called Reels. The other designed for shopping.
Instagram says the Shop tab will better connect users to interesting brands and products. The Shop tab will use algorithms to curate personalized product suggestions. Editors' picks are also included in the Instagram Shop tab.
The Instagram Shop tab will connect users to products they want. Product tags will direct them to where they can make a purchase. Instagram says the design refresh should help users get inspired. It will allow users to discover niche products.
Instagram's investment in e-commerce was well-timed. It followed an early wave of online holiday shopping. U.S. consumers spent $21.7 billion online in the first 10 days of the holiday shopping season. That's an uptick of 21% year-over-year.
India's shoppers weren't far behind. Online retailers in India expected to generate about $6.5 billion during the festive months.
A marketplace with access to one billion users (seriously)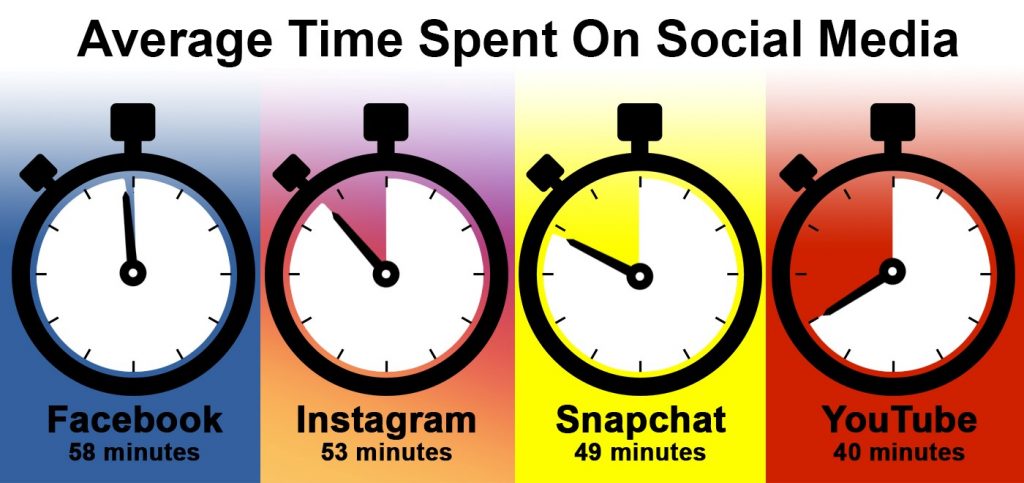 Instagram has over one billion monthly active users. Plus, it has at least 500 million daily active users. That's good for second place, behind Facebook, with 2.6 billion monthly users. But well ahead of Pinterest, with 332 million, and Twitter, with 68 million.
On Instagram, users aren't just browsing through friend's pictures — which they'll do for an average of 53 minutes per day. At least 130 million Instagrammers tap on a shopping post every month.
Instagram's Shop feature transforms brands' profiles into a virtual storefront. Most importantly, users can browse and shop in one seamless transaction. Instagram Shopping is sure to boom in the e-commerce space. Moreover, its user metrics alone may drive success.
Instagram fast facts:
63% of Instagram users check the app at least once per day
42% of Instagram users open the app multiple times per day
Instagram has over 130 million users in the U.S. and 100 million users in India
Instagram putting its marbles in the retail space is a safe bet. Consider the facts.
200 million-plus Instagram users visit a business profile every day
One in three users have purchased a product they discovered on Instagram
Instagram Shop will make your business and products more discoverable. You could be ignoring millions of customers if you don't utilize Instagram's new feature.
How to set up Instagram Shopping
Step 1: Meet the criteria
Instagram Shopping requires your business to meet set criteria.
You must sell physical products.
You must be located where Instagram Shopping is available. (Yes, this includes the U.S. and India)
You must have a business profile on Instagram. (You can change this in Settings)
You must connect your Instagram profile to a Facebook page.
Tip: Update your Instagram profile to a business profile. With a business account, you can add key business information. This may include store hours, a phone number, an address, and a link to your website.
The same options are available with a Facebook business profile. Be smart and switch both accounts over to a business profile.
Step 2: Add a product catalog
Facebook Business Manager is what powers Instagram Shopping. This is where you will set up a product catalog. Add your products to your catalog and start promoting them. You can then tag your products in Instagram posts and stories.
You can be as specific or basic as you wish in the product catalog. Detailed product descriptions and strong images may perform better. But don't worry. You can update product info later.
Facebook gives users more ways than one to upload products to the catalog. Options include manual upload and third-party integration. But you must connect your catalog to a business account to unlock Instagram Shop.
Filled out your product catalog and connected it to your Instagram account? You're ready to advance to the next step. Congrats! You're more than halfway there.
Step 3: Submit for review
You may now submit your account for review. Next, Instagram will review your account, which takes a few days, on average.
How to submit your account for review:
Go to your business's Instagram profile
Select "Settings"
Sign up for Shopping
Follow the steps to submit for review
Step 4: Activate shopping
Instagram should have a decision on your application in a few days. Once approved, you can turn on Shopping features. (Still waiting on a decision? You can check your status under Settings.)
Under Settings, tap the "Business" tab and select "Shopping"
Tap the product catalog to connect to your account and select "Done"
Step 5: Tag, you're it
Use Shopping tags to feature products in your posts. To tag a product, upload a post as you normally would. Then do the following:
Tap "Tag Products"
Tap on the product in the photo
Search for the product in your catalog and select it
Tap "Done" and "Share"
Tip: You can tag up to five products per post. Type the name of the products you wish to tag and select them from the search box. Video — which outperforms image posts — can also include Shopping tags. Share away.
Instagram Shopping posts can be identified by a shopping bag icon in the corner of the post. Instagram will also include these posts under the Shopping tab. Instagram may curate them for customers if the post fits common interests.
Clicking a product tag will reveal the item's name and cost. Clicking again will direct the user to your product catalog. Once there, they can purchase the product.
How to increase sales using Instagram Shopping
1. Use high-quality images
Instagram is a visual medium, so your posts should be eye-catching. Above all, Instagram values quality over quantity of content. You should use your best, high-resolution images on the platform.
You don't need professional photography equipment. But your content should be well-lit, in focus, and have decent contrast. To engage followers, your posts should be bold and exciting.
Lighting is the foundation of a good photo. Standard overhead light can create harsh shadows. In short, use soft light or natural light whenever possible.
The texture is what can take your image above the competition. To summarize, use texture to guide the viewer to your subject and add interest.
With the right images, customers can appeal to your marketing message. No hard sales pitch needed.
Instagram posts should be unique, attention-grabbing, and full of charm. Take your time and be intentional with your posts.
Don't be afraid to break the rules every once in a while, though. People are used to seeing the world at eye-level. Change it up and experiment with a different perspective.
2. Use #hashtags to drive engagement
Relevant hashtags make your Instagram posts more discoverable. Use hashtags to attract new followers. Brands wise with hashtags are more visible than their competition.
There's a smart way to hashtag, and it starts with research. Find what hashtags your competitors are using. Meanwhile, try identifying hashtags popular in your industry. Hashtags can be campaign specific or general, just make sure they're relevant.
Hashtags can help brands looking to increase their exposure reach new followers. Research shows a single hashtag may improve reach and engagement by 12% or more.
More is a good thing, research suggests. Just don't get too carried away.
Wondering what the magic number of hashtags is? The answer depends on who you ask.
Instagram statistics show an average post today contains as many as 11. But some studies note a drop in engagement after six hashtags.
Above all, be intentional with how many and what hashtags you use. Instagram Analytics will show you the reach of your hashtags and may help with strategy.
3. Be consistent
Successful brands are routine and post consistently. There's no magic number on how many posts you should have in a day or week. But there is a general mindset.
Marketing guru Neil Patel says instead of zeroing in on a number, you should focus on consistency. However often you post, do your best to maintain that cadence, he says.
Oversharing turns away current followers if they only see your brand on their news feed. But you want to post consistently to stay present in your followers' news feed.
One way to ensure a consistent posting frequency is to schedule posts. You can do so with tools like Hootsuite. These tools will also allow you to decide when to post.
Aim to share content during peak days and hours when your followers are online. Instagram Insights will show you when your followers are most active on the app.
4. Use Stories to showcase authenticity
Stories are an essential part of a good Instagram marketing strategy.
Before Instagram Stories, users reserved Instagram posts for important moments.
But Instagram users needed a reason to share their everyday moments. Instagram Stories gives users that reason.
Instagram Stories is a game-changing feature for businesses. It allows them to grow traffic and increase engagement. One-third of the most-viewed Instagram Stories are from businesses.
Stories are made to feel genuine. They are behind-the-scenes moments and casual sneak peeks into our lives. Above all, they are real and raw and designed to show our real selves.
Users are used to engaging with brands more on Instagram than other platforms. Why? Because Instagram users are looking for genuine posts from brands — and they tend to get it.
Brand engagement on Instagram is on the rise. For instance, Instagram outranks the competition in engagement activity year-over-year. Images are the most common posts on Instagram. This means that brands who deliver variety are able to diversify their engagement.
Instagram Stories is just one resourceful tool you can use to tell your brand story.
The winning recipe: Instagram Shop + You
Instagram's latest refresh with the Shop tab puts e-commerce in the spotlight. How you use Instagram is up to you. When used right, it can help transform your business into an immersive shopping experience.
Just as you might dress up your storefront, you can do the same for digital customers. Setting up Instagram Shop allows you to stylize your storefront. You can promote the products you want to push.
The e-commerce space has high competition. But Instagram Shop gives small businesses a fair opportunity to stand out.
Of course, you need e-commerce set up before you can rise through the ranks on Instagram Shop. If you're not yet equipped for e-commerce, it's easy to set up. Companies like Acumen Connections can help you sell through your online store.
In summary, millions are paying attention to Instagram every day. You're ignoring millions of potential customers if you're not using Instagram to your advantage.
Start building your Instagram presence today. Your bottom line will be glad you did.
Read Also: