Jumping on a trampoline is indeed a remarkable experience not only among children but also among adults. However, it is best to always think of the players' safety. To keep them safe, buying reliable trampolines, such as those made by the makers of the Vuly swing set, is advised. Also, parents should know the prescribed age wherein children are allowed to jump on a trampoline before letting them do such.
Jumping on a Trampoline: The Prescribed Age for Children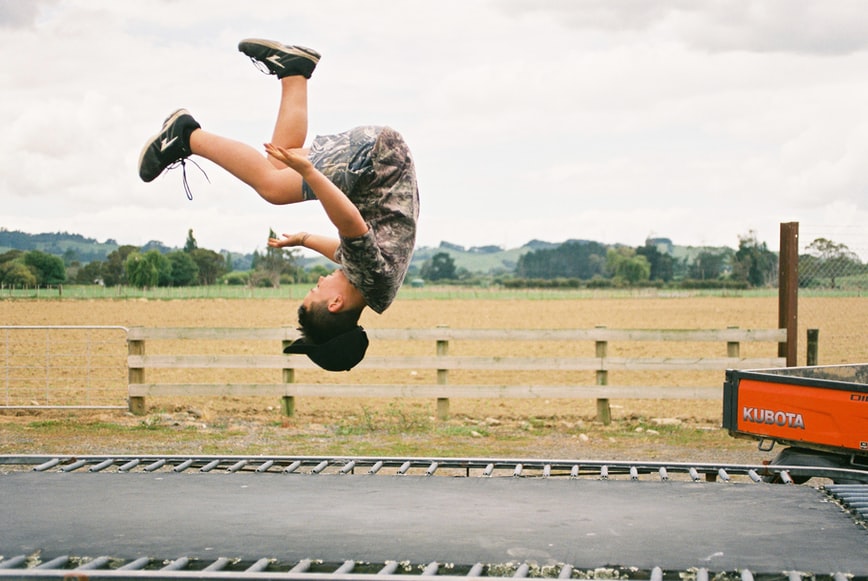 Age is something that parents should consider when deciding whether to allow their children to jump on a trampoline or not. This is because trampolines tend to expose young ones to various risks. Given such, many studies were conducted to address the issue. Most of these studies successfully earned significant results and are now used as a basis for trampoline use.
According to studies, the ideal age for a child to jump on a trampoline is six years and older. It was revealed that the bones of children below six years old are still fragile and not yet capable of handling the pressure caused by repetitive jumping. Thus, allowing children below six years old to use a trampoline exposes them to injuries, such as fractured forearms. It also makes them prone to incurring head and brain injuries.
Children and Trampoline Use: Other Aspects to Consider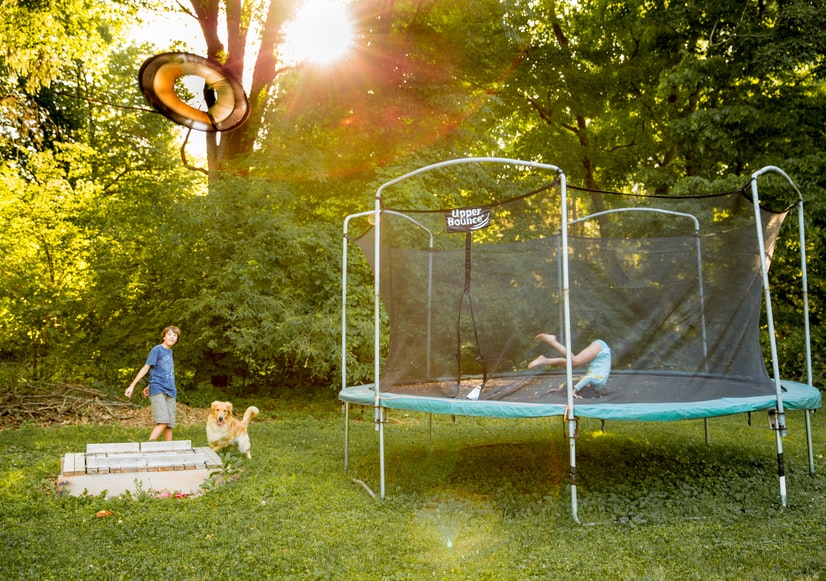 Parents should also look into the following when deciding whether to allow their children to jump on a trampoline.
The Child's Behaviour
The behavior of the children, when allowed to play on their own, should be taken into consideration when deciding to allow them to use the trampoline or not. This is because many children become less behaved when given the freedom to play away from their parents' eyes. In most cases, they become careless and less cautious of their movements. Thus, they become more prone to injuries and become a hazard to others.
Considering the premise mentioned earlier, parents should assess how their children will behave when allowed to jump on trampolines. The behavior factor should still be considered regardless of the child's age. It is proven that careless kids are among the most prone to injuries when left to jump on trampolines without the needed supervision from their parents.
The Type of Trampoline
Parents should also consider the type of trampoline in deciding about their children's trampoline use. Although most trampolines offer the exact mechanism which the user enjoys, they are available in various configurations. Some types come with a wall or enclosure made from a net or similar material installed to prevent the user from falling off the equipment. Aside from that, trampolines don't have this particular accessory, and the lack thereof allows the user to jump higher.
Given that children aged six years and above are pretty careless when playing, they should be allowed to use trampolines with enclosures. By doing this, they will be able to enjoy the jumping aspect more safely.
The Location of the Trampoline
The location where the trampoline is located is something that parents should look into. Since children are more careless when playing, this should be positioned in an area with no obstruction. This can be placed on an open lawn or in the backyard. Also, the trampoline intended for children's use should not be assembled near poles or indoor areas with a low ceiling as kids might hit them when jumping.
Additionally, parents who want to let their children jump on a trampoline should not set up the equipment near a pool because this might expose the kids to additional hazards. To ensure their safety, look after the young ones while playing.
The Quality of the Trampoline
Finally, the overall quality of the trampoline should always be taken into consideration,  regardless of who will use this. This is because many brands have recently been releasing trampoline products in the market, and most of these didn't pass the industry's standards.
If not prohibited, the use of sub-standard trampolines is discouraged because these products put the users at risk. They are most likely to break down or get damaged. Also, the product's design may not provide the user with the needed protection while using the equipment.
Considering the information mentioned earlier, parents are highly encouraged to guide their children's trampoline use. It is strongly advised not to allow kids below six years to jump on the equipment. On top of that, it is best to buy and use trampolines that pass the industry's safety standards, such as those made by Vuly Play. The products produced and distributed by this company are proven safe and reliable. Using these products can surely provide parents with peace of mind.
Read Also: