Swimming pools foster a joyful and relaxing environment for many people.
As a result, many homeowners have installed swimming pools in their residences. This has resulted in improved residential comfort and increased property value. However, the greatest beneficiaries of the growing trend are children.
Children love swimming pools since the space creates a centre stage for fun and games. Moreover, pools are great for hosting parties. However, special arrangements must be put in place to make a swimming pool safe and fun for a child.
8 Perfect Pool Accessories Perfect for Kids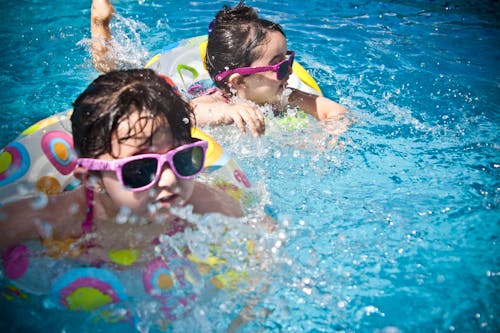 Here are a few pool accessories that make swimming ideal for kids.
1. Pool Floats
There are so many types of pool floats used by children. The designs are great for amusement and relaxation. Dinosaurs, seahorses, doughnuts, avocados, and unicorns are some of the shapes and designs available for young children playing in the pool. Most floats are air-filled, but some feature solid, buoyant material. The colours on the floats are also bright to match children's preferences.
2. Dive Rings and Sticks
The pool is an excellent arena for treasure hunts, especially if you have dive rings and sticks. These are weighted rings submerged in the pool to serve as checkpoints or treasure zones in children's underwater games. The rings are brightly coloured to improve underwater visibility and aesthetics. Moreover, the toys come in various shapes and sizes to accommodate all age groups and preferences.
3. Squirter Pool Float
These are inflatable pool floats with water squirters. Children use them to play and splash about. However, the floats come in various shapes like tanks, cars, sea creatures and other animals.
4. Canopy Floats
The sun is often out when kids are in the pool. Unfortunately, prolonged exposure to the sun's harsh rays is not good for children. Canopy floats combine the best of two worlds; the floats offer sun protection with the canopy and maintain comfort through floatation. It is advisable to acquire a canopy float to protect children from sunburns and dehydration.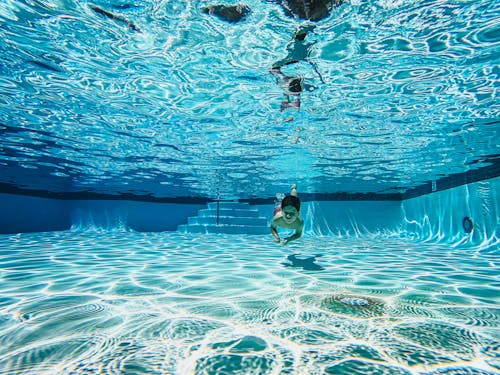 5. Water Roller
The water roller is a massive inflatable plastic water wheel that can fit two kids. It's a fun addition to large pool parties with many children.
6. Giant Inflatable Floats
In recent times, the enormous pink inflatable flamingo has been trendy. Its impressive size makes it so remarkable, and kids love it. Swans, pelicans, and unicorns also come as massive floats. All options are a source of great pleasure for children
7. Floating Armbands
The floating armbands provide water buoyancy and help a child feel more secure in the pool. The armbands are often used as the stepping stone to free swimming since children take them off when they are confident enough to swim on their own. Notably, the bands are lightweight, comfortable and easy to operate. Literally, a child can do it.
8. Fins and Kickboards
Swimming is an important life skill that every child should learn. Fins and kickboards improve children's swimming skills and offer the best transition into free swimming. Additionally, swimming drills are best practised with these toys during the amateur stages of swimming.
Children's swimming accessories are not only important for fun but also for safety. Most of the floatation devices serve as safety props. Moreover, the accessories keep children busy and prevent them from wandering off into dangerous sections of the pool. Nonetheless, keeping an eye on children while they swim is paramount.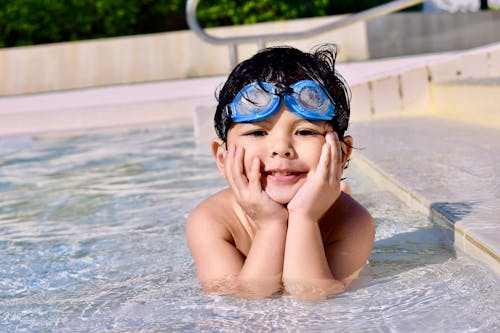 Additionals: