Practicing Safety On The Factory Floor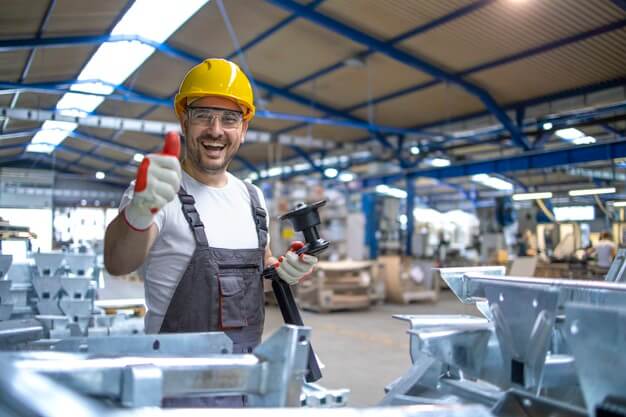 As many competent factory owners will know, practicing safety in the manufacturing industry is a number one priority, especially when working with potentially life-threatening machinery, hazardous chemicals, or complex building processes.
The added presence of the coronavirus has perhaps changed the way in which safety is regulated across a multitude of the world's industries, a few businesses have found themselves unscathed by the new complications.
If you feel as though you could be doing more to promote the benefits of a safe working environment, or want to look for ways to keep your factory floor as efficient and risk-free as possible, here are some important points you may wish to consider.
Remaining Vigilant:
Perhaps one of the most crucial aspects of a safe factory environment is one's own ability to notice and report potential dangers. Remaining vigilant is a great way to stop any issues before they even have a chance to materialize.
As a business organization, you need to be vigilant about implementing safety protocols and structures as well as being prepared in the unlikely event that something goes wrong. For a business organization, lawyering up after an accident has taken place is not a great idea. The key is to ensure that you already have legal experts like Salvi, Schostok & Pritchard on call that can help you get one step ahead in your defense right from the get-go.
By implementing reliable and easy-to-follow safety protocols, you can keep on top of hazards throughout your general working day.
It is worth taking some time to conduct regular risk assessments and strive to define which processes and machines require the most caution to be employed when operating.
Regular Maintenance:
A faulty machine, an outdated manufacturing process, or the use of a sub-standard material can lead to many serious issues later on down the line, which is why sufficient maintenance checks should be made on a regular basis.
Even if you possess older machines that run perfectly, it is worth thinking about an upgrade to a newer model as soon as possible, as parts will inevitably become harder to get hold of should the machine break down. This can lead to an expensive fix should the machine stop functioning at an inopportune time, resulting in a loss of production and possibly unhappy clients.
Replacing outdated equipment pertains to all aspects of the factory, especially to the machines that may be taken for granted, such as the ventilation system or conveyor belts.
It might be worth checking out some fantastic sources online for replacement conveyor belts, as there are so many specialized models to choose from.
Training: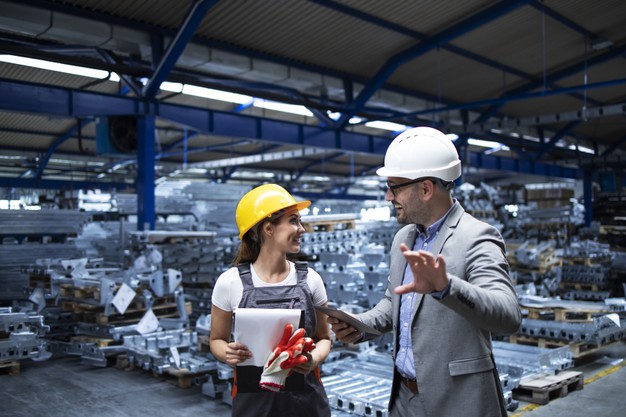 Insufficient staff training can open up a world of bad news in the manufacturing industry, from expensive lawsuits to the risk of mortal danger.
Making sure employees are thoroughly trained before they operate new machinery is incredibly important to counter this problem.
Furthermore, new employees should be made aware of current safety protocols and procedures and shown how to practice safe use of heavy machinery. Even if they have prior experience of a particular model, it is worth running through the methods with them or supervising their use before they start work.
Training can also mean keeping your employees updated with new courses alongside their regular work, as this can help them to prioritize safety as a number one rule.
Making time to listen to any concerns your employees might have is vital, as this can help to promote an environment of both safety and job satisfaction.
Read Also: