Many people have a passion for home improvement. This fondness can keep escalating, with ambitions and aspirations steadily rising simultaneously.
At the start of last year, home improvement trends experienced a resurgence, no doubt fuelled by the pandemic and the sense of sameness and idleness that it brought. More people are looking to get on the property ladder, too, despite difficulties.
Put simply, there's a demand for all things property in the UK today, and starting your own development firm can seem like a grand idea.
However, though promising elements are at play, that doesn't necessarily mean that you're fated to succeed in property development.
Here are some of the things you should plan for when taking your first steps into the industry:
1. Specialize in Early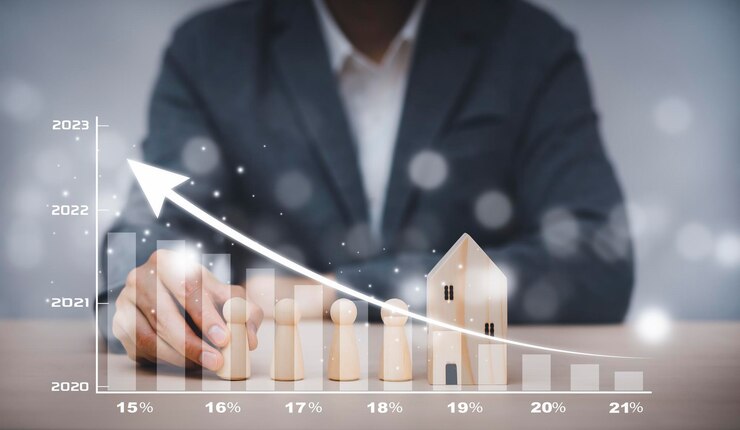 The most successful new firms often have straightforward goals. The master one thing instead of stretching themselves too thin over several.
Property development businesses have many avenues to explore here. Yours could potentially specialize in:
Renovating properties in disrepair – If you already have an aptitude for home improvement, this could be an excellent starting point. It can more closely serve as a continuation of your talents.
Constructing brand-new properties – Unfortunately, there's currently an undersupply of homes in England. Tailoring your efforts here may help you feel as if you're answering a nationwide problem and giving others hope.
Developing properties for purchase or rent – Rental properties may require things like communal areas, whereas properties for purchase may have a more 'homely' feel. One market may also be more active than the other, potentially leading to better business prospects.
As your property development firm grows, there will likely be room for crossing over and diversifying your pool of interests. Still, a keen focus on a specific sector will serve you better if you're starting out.
More specific choices can also impress customers and clients. After all, people desire informed experts from a smaller business, not vague all-rounders that produce half-hearted efforts and ideas. Work within your means, and then go deeper.
Related Resource: The Best Home Improvement Projects to Increase the Value of Your Home
2. Building Your List of Contacts
Property development firms have many responsibilities. Like most companies, they can't hope to operate alone.
It's important to have a reliable team of professionals around you. They can help you establish credibility by association, ensure you remain compliant with regulations and laws, and ultimately elevate most aspects of your firm in one way or another. Because there's so much at stake here, it's important to be highly selective of who you work with.
For example, the quality of Arbtech's topographical surveys is a good example of what to look for when building a new property. Acquiring 17 years of experience, their rated 5* service is rapid and hassle-free.
They provide full UK coverage and free survey quotes and publish informative web copy on everything you need to know about a topographical survey.
All the data around existing buildings, site boundaries, trees, and more are presented digitally for clarity and convenience.
Property development finance brokers should also be consulted. They should be able to help you secure the funding you require or at least guide you down another path that might suit you better. Their advice is impartial, and they can negotiate all-important funding matters succinctly on your behalf.
The most reliable partners in business don't just sell you a service. They care deeply about your prospects and work hard to establish a more meaningful and focused working relationship.
Some may try to educate and inspire rather than quickly make a profit. Try to align yourself with these types of services, from surveyors to suppliers.
3. Navigate Auctions Carefully
Many property developers have a limited budget. Because of this, they will often stop by property auctions in search of a bargain.
There are more perks to looking for properties at auction in the early stages of your career too. For example, disappointments at being outbid don't last long, as something else will eventually come up.
You can also use your properties as security on a bridging loan, helping you steadily build a portfolio under these measures as properties come and go.
Caution is advised here. As bids soar, many of these properties can sell well over the asking price, potentially leading to dodgy deals if you get carried away.
Moreover, many of them can't be observed or inspected in person before a purchase is made, with many issues failing to be disclosed.
A professional service should oversee your efforts here and safely guide you through the process of buying property auctions. Additionally, it would help if you worked closely with lenders that focus on auction finance.
Remember, auctions for anything are often fast-paced environments, so you'll need experts at your disposal who can facilitate that process on your behalf without delay.
4. Think About Location
Property markets ebb and flow. Some regions of the UK will be more promising than others, and it's important to be mindful of that fact if your property development firm is to flourish.
Of course, expert opinions on these matters will likely change from one year to the next, with trends ever-evolving. Locations can change via target market and sector too.
For example, if one area has a high concentration of renters, it doesn't necessarily mean there's an equal supply of interested buyers.
Things like the rise of homeworking can influence trends as well. As people have needed to be less near the city for work-related reasons, many have fled to more rural areas.
Do some research to see which areas generate the most interest, and consider situating your efforts in the middle of the activity.
Keep pace with all the changes around property locations. Think beyond your personal preferences with property, and instead delve deeper into other people's mindsets. Only then will your property development firm start to gain traction.
Conclusion
There's much to think about when starting a property development business. The tips above are to guide your focus. Hopefully, you'll now know what types of services to reach out for help, what settings you should avoid risk in, and feel more able to realize the value of where your efforts are situated. Of course, there's always more to learn as the world of property changes, so keep learning wherever you can.
Read Also: