11 Important Real Estate Investing Tips for Beginners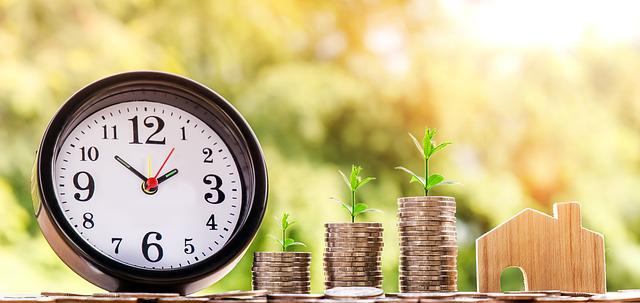 Get real! Or, rather, get real estate. More than 770,000 homes were sold to Americans in February 2022, with another 400,000 coming on the market.
With the median sales price of a home being $400,600, you can earn a lot of money by selling properties. But you can't just buy a home and expect to turn a profit. You need to study real estate investing tips and develop experience.
How should you get started in real estate? What properties should you buy? How can you turn a profit, even during an economic downturn?
Answer these questions and you can become a master investor in no time. Here are 11 tips you should follow.
1. Pick a Market
Investing in real estate works best when you start with a single market. As you gain experience, you can spread your real estate investments out.
You can start buying real estate in your hometown or the surrounding area. Buying in another area can help you make more impartial decisions. You should also think about your target demographic, which can be young people or retirees.
2. Work Your Way Up
As you settle into investing strategies, you should start with single-family houses. Many people want to live in a house, not an apartment, so they have space for their kids. You should try looking at a few different houses in your area and touching them up.
Once you have learned about home rentals, you can try out apartment rentals and multi-family properties. Condos are a good choice if you're selling to retirees who need special services.
3. Do Your Research
Never buy a property without knowing everything about it. You should understand what renovations you have to make, how old the property is, and what its sales history is like. Talk to the previous homeowners and read documents about the property at your city hall.
4. Learn About Crime Rates
No one wants to live in an area with a lot of crime. If your area has high crime rates, you may want to try selling real estate in another area.
Even if your area has low rates, you need to be mindful of crime. You should give homeowners advice on how to avoid break-ins and you should show them where the police station is.
5. Set a Budget
Real estate investments cost a lot of money. You may get modest estimates from renovation companies, but their work can go over budget due to accidents and unanticipated repairs.
You should keep 50% of your money for investments as savings to cover these accidents. You should also limit how much money you will spend on a particular property.
6. Write a Timeline
Timelines are just as fickle as budgets. Renovations that renovators say will take 60 days to complete may actually take 90 or more days.
Talk to your renovation company and get a basic estimate of how long things will take. Then impose a maximum time you are willing to wait. If a property needs a lot of fixes, you should shift your attention to something else.
7. Invest in Many Different Properties
Diversifying your investments means a few different things. You should broaden your market once you've got the essentials of real estate development down. You should buy properties in other geographic areas and sell them to different demographics.
You should also buy different types of properties. You should get split-level homes, townhouses, and bungalows. Rehab homes for sale are easy to flip, though you must look at a few options before you select one to flip.
8. Make Repairs Before Things Get Worse
You should evaluate your properties while you still own them. Visit each property every month and inspect all aspects of the property, including the insulation in the attic and basement.
If you notice anything out of place, you should fix it. A gap in your insulation may seem innocuous, but it can grow bigger over time and make your house unbearably cold.
9. Network
Thousands of people may be investing in real estate in your local area. These investors are competitors, but they can help you learn about the industry and give you important resources.
Join your local investing group and make friends with as many investors as possible. Take classes and attend seminars with them so you can learn about investing strategies.
10. Anticipate Vacancies
You may not be able to sell a property for months or years on end. This can cause a substantial drop in revenue, especially if you need to maintain the property for tours.
Be ready to lose a little money for a few months straight. You should develop a separate revenue stream for yourself and figure out a way you can recoup your losses.
11. Have Exit Strategies
You should always have a few different plans to make money off of a property. You may want to flip a home, or you may want to tear a home down and sell the land to developers.
You can always turn your home into a vacation rental property. This lets you earn cash quickly, even though you won't earn as much as selling it to someone.
Follow the Best Real Estate Investing Tips
Real estate investing tips can be a real boon. You should start small, buying single-family properties that don't need renovations. As you build a portfolio, you can invest in other properties and expand your geographic reach.
Be mindful of the costs that go into maintaining a property. You will lose money at some point, so you should never tie everything up in your real estate. Think of a few ways you can make money so you avoid losing too much.
Markets and trends change faster than you think. Read more real estate guides by following our coverage.
Read Also:
Mashum Mollah
Mashum Mollah is the feature writer of Search Engine Magazine and an SEO Analyst at Real Wealth Business. Over the last 3 years, He has successfully developed and implemented online marketing, SEO, and conversion campaigns for 50+ businesses of all sizes. He is the co-founder of Social Media Magazine.