In 2021, if you don't have a website for business then, your business can never reach its maximum potential.
Every second, Google experiences 40,000 searches, making it a whopping 4.2 trillion global searches annually, which means that you miss out on many customers. Getting your business online is no longer a matter of choice; it is a necessity. Having a website is no longer a hassle.
CMSs like WordPress have free versions (although we won't recommend that for a business) from where you can start and get a glimpse of how things work online. Apart from that, here are seven reasons why you must have a website:
7 Reasons why your business needs a website:
1. A Website Brings Professionalism to Business-
Customers trust those businesses with a website that depicts that a business is credible and is here to stay. Moreover, with a website, you get perks like a professional email address which can add a classic touch to your business.
Before buying offline, customers prefer to search for a product online to find whether they are buying a genuine product or not. If your website comes up with the product specification that they are looking for, you can attain higher conversion rates.
2. Google is your Money-Making Machine-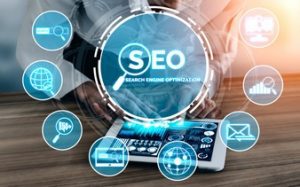 Speaking of conversions, there is no better place to convert a prospect into a customer than Google. Every business is looking to grow itself and become a better version of itself, where Google can play a big part.
Digital marketing techniques like SEO (Search Engine Optimization) or SEM (Search Engine Marketing) can help you rank on top of Google's SERP. Once your business is listed on Google, your business and your website rank amongst the best; you are bound to increase your customer inflow.
3. Don't worry; Your Customer Data Remains Safe:
Many traditional businessmen find it difficult to share their business details online due to the rising cybercrimes. But there is no need to worry because SSL or Secured Socket Layer certificates have got you covered. SSL is a security protocol that encrypts the communication going on between a server and a client.
In other words, your data sharing process cannot be seen by any third party. The communication between you and your customer will be hidden from the outside world. SSL also plays a massive role in your website's qualification for receiving online payments. SSL is one of the critical factors in complying with PCI/DSS (a body that governs online payment rules) guidelines.
SSL also facilitates HTTPS encryption which is an essential factor to rank on Google according to Google's page experience metric. But, which SSL should you buy?
Well, there are two types of SSL certificates, namely regular SSL Single-Domain certificates and Wildcard Certificates.
Regular certificates protect single domain websites, whereas wildcard SSL certificates can protect both the domain and its first-level sub-domains. If you have a single domain website and have no plans to add subdomains to it, then a regular certificate will do well but, if you want to add subdomains, you must go for wildcard SSL certificates.
4. Your website gives "The Feel" of your Business-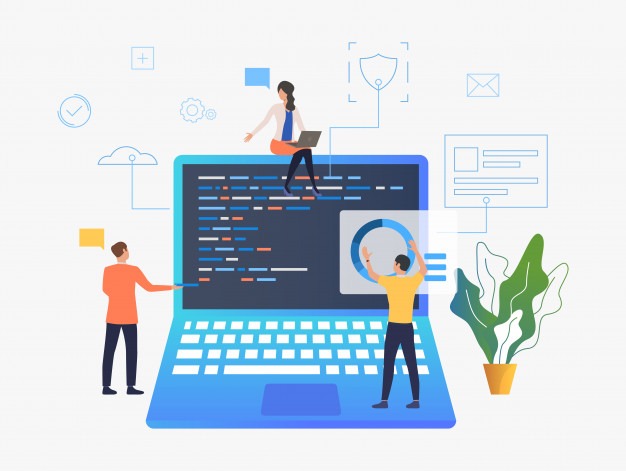 If you want to entice customers to your business, you must make them feel good about it. Business websites are the best way to portray the feel and aroma that customers will get when they come to your business's physical location. You can hire experienced graphic designers and photographers who can make your pictures look inducing.
High-quality images, videos, and texts on your website can make a staggering difference in your business reputation.
5.You can Display your Best Reviews and Testimonials:
Your business website is the best place to display your best moments. Testimonials speak volumes of your business achievements. You can add words of appreciation, reviews, and ratings by your customers on your website to show that you are a credible entity and people love your products/services.
When prospects visit your website and see images of smiling customers standing in your store, they will be enticed to buy from you. Testimonials can comprise images, videos, and even messages that speak of customer satisfaction.
6. Websites act as a medium for Contact:
One of the most extensive website benefits for businesses is that it acts as a medium of communication. If a customer wants to contact a business, he will naturally look for its website to fetch its number or email address. You can mention your contact number either in the header or in the footer menu.
Moreover, it should be visible to your customers to save their time and increase your sales. Estimates have shown that businesses that do not have a website are contacted less often than the ones that do, which is why you must have a website.
7. Website building is no longer Taxing:
In the early 2000s, people were required to have extensive coding knowledge to build websites, and it was a time-consuming process. But, nowadays, even an average internet user can build a website using block editors. The coding part has been thrown out of contention by an easy-to-make website interface.
CMSs like WordPress and Wix facilitate the use of block editors where you have to drag and drop headers, footers and menu bars, etc. So, even if you are an average internet user, you can easily make a business website within a few hours by using CMSs.
To Conclude:
Websites help in building a reputation by making a business look professional. Whether you are a small business or a large firm, having a website is pivotal to your success in 2021. Amidst the COVID-19 pandemic, businesses have no other option but to venture online.
Even customers have started ordering online instead of visiting a store to shop. Thus, if a business does not have an online presence, the chances of its success are bleak. So, build a robust business website today and elevate your business to the next level. A web design agency can help you develop your business website.