How To Recover After A Fire At Your Business?

There's no question that small businesses have it tough right now. The worsening cost of living crisis is shrinking the public's spending power while raising business costs for stock and utilities. With so many challenges to deal with as it is, the last thing business owners need is a property fire.
Checkout Five Prime Steps To Recover After A Fire At Your Business: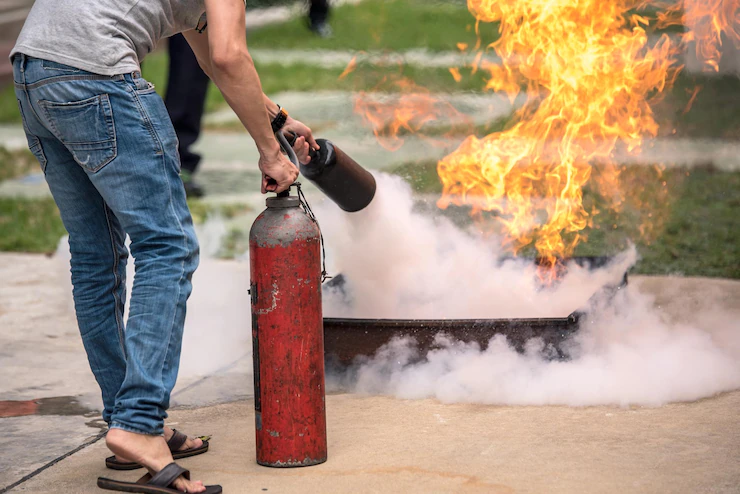 It's an undeniably stressful event to occur, and one that represents a serious risk to life as well as financial security. But once the immediate danger is dealt with and employees are accounted for, it's worth knowing what to do next to aid a strong recovery.
Here Are Some Critical Steps For Taking Control After A Commercial Fire.
1. Get in touch with your insurers
Ideally, you'll have up-to-date, comprehensive, and specialist cover in place. Get in touch with whoever provides insurance for your B&B, factory, or other business types immediately and let them know what's happened in as much detail as possible.
That means outlining the extent of the fire and estimating your expected losses. It's helpful to discuss timelines for documentation and inspection requirements too.
2. Disconnect utilities
Another important step to take right away is to turn off the gas, electricity, and water coming into your premises. Your local council should be able to advise if you're unsure about doing so safely.
Be careful about restoring them until receiving inspections from experts too.
3. Assess structural damage
Fire poses a risk to structural integrity, while fire-fighting efforts can lead to soaked walls, floors, and ceilings. Both elements can threaten your site's roof, exterior walls, and foundation, so order an inspection from qualified fire damage professional.
4. Secure your property
Fires can damage windows and doors, creating an easy entry for opportunistic criminals and setting you up for further financial loss. A third party will be able to help you board up any fire-damaged weak points.
5. Kickstart the recovery process
Once your site is assessed and secured, you can begin the clean-up and recovery process. That might involve addressing hazards such as exposed wiring, as well as assessing losses and contacting restoration experts. You'll want to document everything thoroughly with written lists, plus photo and video evidence.
Updating employees and suppliers on restoration timelines is important too.
England's Fire and Rescue Service attended 147,295 fires in the year ending 2021, and hot weather increases the risk. With more warm summers ahead, it pays to keep the steps we've discussed in mind and prepare for potential disasters.
Read Also:
Arnab Dey
Arnab is a passionate blogger. He shares sentient blogs on topics like current affairs, business, lifestyle, health, etc. If you want to read refulgent blogs so please follow RSL Online.