It doesn't matter whether you need legal advice for your business, family, or for yourself; it's crucial to find the right lawyer who will represent your case.  With the growing number of legal firms, it may be a daunting task to choose the right lawyer.
It's not a wise decision to hire a lawyer who is available nearest to you. The local attorney may be well-qualified and experienced, but you need to verify that. In this guide, you will get some tips to find the best law firm in Dubai.
Tips to Find the Best Legal Firm in Dubai: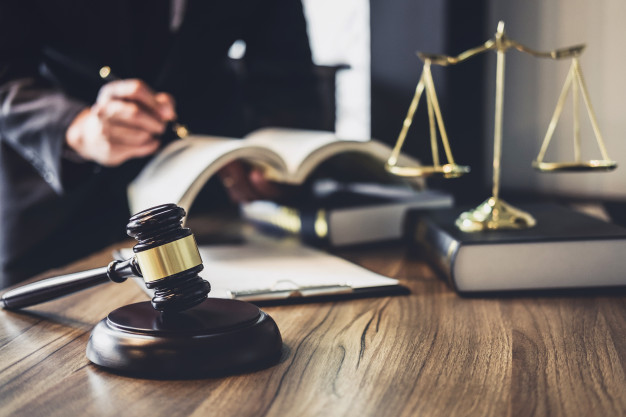 Every client has unique needs, and you have to specify your requirement before you choose a legal firm.
1. Difference Between Advocates and Legal Consultant:
The first thing that you need to consider before choosing a law firm is to go for a firm with 'Advocates and Legal Consultant' in its name. If you are only seeking legal advice, it's possible to hire only a legal consultant. However, you need advocates if you want to litigate in the courts.
2. Experience of the Local Advocates:
While choosing a law firm, it's essential to consider the number of years of experience of the local advocates. Since higher courts mandate that the advocates need to have certain years of experience, you should consider this factor before you appoint a law firm.
3. Proper Licencing and Approval:
Another important point to consider is the licensing and approval of the law firm. Check if the legal firm is properly licensed by the legal authority of Dubai. If you ignore this fact, it can be a problem in the future.
4. International Membership and Association:
It's better to hire a legal firm that has accreditation with international legal associations. It shows that the firm is a reputed one and has standards to provide professional legal services. Apart from that, clients can also get legal services in foreign jurisdictions if required.
5.The Legal Firm Must Know Drafting Documentation in Arabic:
The legal regulatory body provided guidelines that the legal documents should be properly translated to Arabic before submitting them to the court. So, it's crucial to consider that the legal firm that you hire must have Arabic-speaking professionals. It will help you avoid any mistakes in translation or misinterpretation of your legal documents.
6. Research and List Down Some Standard Law Firms:
Based on the above criteria, list down some of the reputed law firms. Now, you need to properly research and compare them to finalize a particular law firm. While comparing the law firms, consider their field of expertise, experience, location, testimonials of their clients, and pricing.
7. Seek Recommendation:
You can take recommendations from your family, friends, or someone who has better knowledge about the legal field. However, don't take their words as the determining factors; it's only to know their opinion about the law firms you have shortlisted.
8. Pricing:
Last but not least, you need to consider the pricing of the legal firm. Don't shy away from asking about the fees and legal service charge. Otherwise, you may have to pay an extra fee, or it may create some ambiguity when the lawyer asks you for extra charges.
The pricing structure can vary from one to another because most of the firms have fixed and variable fees. So, you should be very clear about their legal fees.
9. Follow the Legal Advice of the Law Firm You Have Chosen:
Remember, open and clear communication is essential before you select a law firm for your case. Any kind of ambiguity or confusion should be clarified before you choose a legal expert. More importantly, once you choose a law firm, you should stick with the lawyers' legal advice.
The Bottom Line:
Hopefully, the above information has helped you to find the best law firm in Dubai. You shouldn't listen to other legal experts once you choose a legal firm for your case. Lastly, don't hesitate to share your opinion on this post in the comments section.
Read Also: