How To Select The Best Business School In the UAE In 5 Easy Steps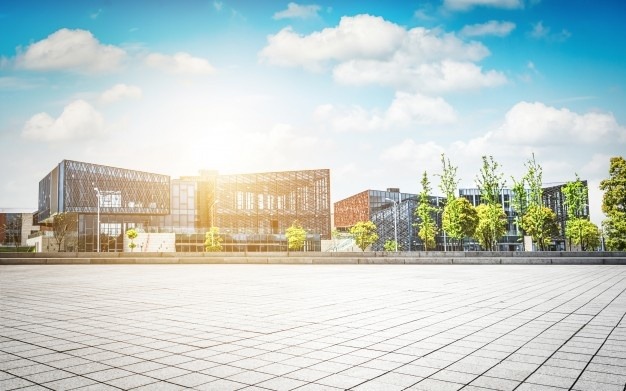 Are you planning to do an MBA in the middle-east? In recent years, students worldwide, especially from the eastern part, want to pursue their business studies in the UAE. It's because it has become one of the topmost business centers in the east. As a result, global companies, investors want to invest in Dubai.
Moreover, there are several other benefits like access to various international campuses, better career opportunities, and more. Continue reading to know the important factors to consider while choosing the best business school in the UAE.
Easy Steps to Select Business School in the UAE
You can consider several factors before choosing a business school in the UAE, but these are the most important ones that you shouldn't miss.
1. Identify Your Career Goals After MBA
Before you choose a business school, you need to identify the reasons, "Why MBA?" When you have clear goals, it's easier to find the best business schools as per your interest. If you are not clear, you will regret it even if you get into the best institutions in the UAE. So, it's important to identify what you are going to accomplish after completing your business studies.
Here are some common reasons that aspirants want to pursue an MBA.
To make a transition in your career.
Are you looking for a better position and salary?
You want to work as a leader.
Hence, you need to pause for a moment and write your motivation for doing an MBA. The clarity you will get from these steps will help you in the application process and finding the best fit for your goals.
2. Assess Your Profile
Self-assessment is important before you start finding the business schools as it's a highly competitive career option. Assessing your profile will guide you to find the right institution and improves your chances of getting admission to a top business school. There are some basic factors that you need to consider while asserting your profiles.
Undergraduate GPA
Your GMAT Score
Academic and professional skills
While you are assessing your profile, these are not only the factors that you need to assess your profile.
3. Search and Identify Business Schools
The above two steps will allow you to identify the right business school. If you are looking for the best colleges in Dubai for your business studies, it's essential to search and identify schools based on some factors. They are:
Check out the business school rankings.
Geographic location
Programs offered in the business school.
Course structure
Career and placement opportunities
Scholarships offered
The above factors will help you choose the best business schools. Well, you can prioritize the factors according to your wish. After you search for a number of schools, you will have a list of choices. Once you prepare that list, try to apply to two or three business schools as you may not get the admission offer from a single business school.
4. Conduct Online Research and Review
There are also some factors that will help you finalize your business schools. These factors are non-tangible and vary from a personal point of view.
Teaching methodology:
As you are going to spend a lot of time learning about a competitive subject, it's important to consider the teaching methodology.
Faculty:
It's also crucial to know whether the school has industry practitioners or academians.
Other Activities than Academics:
Business schools offer various other activities apart from academics. You can also consider those activities as it will enhance your learning process.
5. Communicate with Current Students and Alumni
Last but not least, it's crucial to communicate with the alumni who have passed out from the business school and the current students. You can find a lot of information about a business school on the internet, but human interactions make it more sensible. There are different ways to interact with the students; here is some simple way to connect with them:
Meet and greet events by business schools
Campus visits
Find them from Linkedin.
Prepare a list of questions before interacting with alumni or current students. Ask these questions to them to get some more clarity about the business school. When you are planning for an MBA, it's also essential to work on personal career development to grow faster.
Conclusion
Hopefully, the above information has helped you to know the steps of how to find the best business school in the UAE. Keep one thing in mind that self-evaluation is extremely important as you are going to invest a lot of money in your education. So make sure you are honest while evaluating your skills, interest, and personality.  If you have any queries regarding MBA in the UAE, please share them in the comments section.
Read Also:
Mashum Mollah
Mashum Mollah is a passionate blogger. He loves to share her thoughts, ideas, and experiences with the world through blogging. Mashum Mollah is associated with Mashum Mollah & Blogstellar.