It never used to be the case that contractors relied on software to keep up with their work but as the world has changed so have contractors. No matter how experienced a construction firm or worker is, it can make your life so much easier to have a few different apps or software that can streamline your job.
Whether you are looking at home builder software or organization software, they all come in useful.
Here are a few different options that may come in handy for your next construction job:

»All-in-one calculator apps
Whilst many old tradespeople prided themselves on being able to work out all of their problems in their heads, this is not the most accurate method especially when there are easy fixes out there.
There are many all-in-one calculator apps that can not only do the basic sums but can work put prices for you and the percentages of items. Many also convert meters to inches and can help you calculate things like stair lengths and roof pitch with a few clicks of buttons.
»Blueprint plans
This is something that is becoming more and more popular as people shift into a digital age. These are apps that allow for collaborative work to be easily done and all saved online so there is no fear of losing it.
On these apps, you can view and share blueprints and notes so that your drawings are all up to date and that your team is all on the same page. They can often be worked on simultaneously and thus speed up your construction works.
»Management software
Keeping up-to-date on your project is essential when you are looking to make your life easier. Employing management software can make your work more efficient and eliminate much of the stress.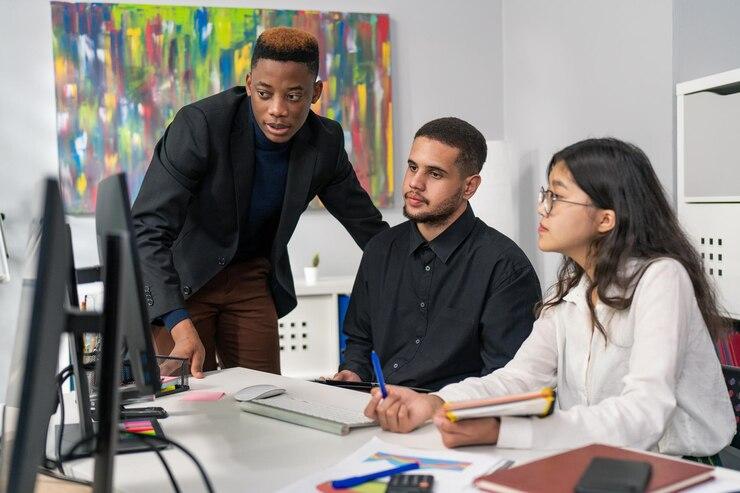 These pieces of software allow you to have an online cloud where everyone can see the progress of the project and add to it with their own work. They can often allow you to set deadlines and change plans where needed. This can make sure that everyone knows what is going on regardless of where they are on site.
»Paperwork software
Paperwork in any scenario is often annoying and time-consuming. This is not the case anymore as many documents are now sent online and only require an online signature.
These signatures can be provided through phones and tablets meaning you don't even need to print them off anymore. Having all of your documents in one place is also useful. Knowing that you can refer to them at any moment will surely help you sleep at night.
»Software for the construction
As the world continues to modernize, it is the businesses that keep ahead of the technological curve that will survive. It is pointless trying to fight it. Also, these apps and software are designed to make your life easier.
Spend time finding out which ones are right for you then invest some time in learning how to use them. You will be flying in no time.
Read Also: