The amount of waste is one of the biggest problems that is often discussed in the fashion industry. According to the United States Environmental Protection Agency, 11.3 million tons of fabrics ended up in landfill in 2018.
Such an amount of waste is only one of the elements of the fashion industry that can negatively affect the environment. However, there are simple steps how you can do your bit to improve the situation.
For instance, buy only as many clothes as your child will really wear and try to play around with the idea of the capsule wardrobe.
6 Tips To Make Your Childs Wardrobe More Sustainable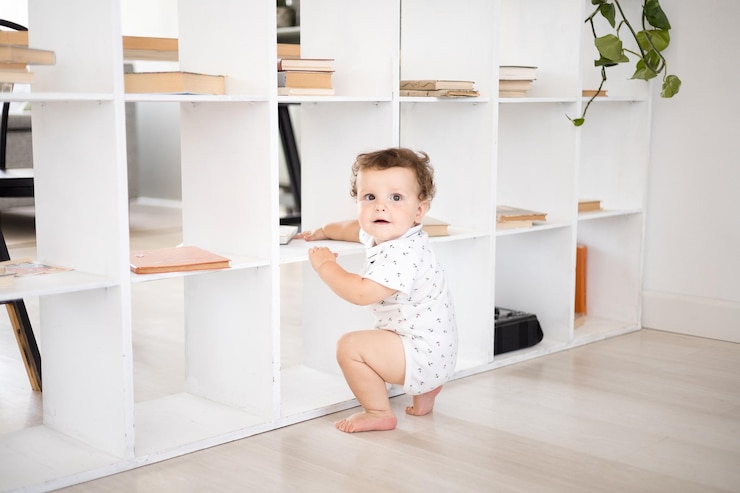 Here are simple tips on how to bring more sustainability into your child's wardrobe.
1. Buy Clothes That Are Bigger By A Size Or Two
Children grow fast, and you need to update their wardrobes often. However, you can solve the issue by getting them clothes that are bigger by a size or two. They will be able to wear the pieces for a longer amount of time and grow into them.
By giving your children more time to wear the clothes they have, you will not need to buy new clothes too often. You will also reduce the number of clothes you throw away dramatically.
If you notice any small damages to the fabric, you can always learn how to work with a thread and a needle. Even if you do not know how to sew, you can manage to do small repairs at home.
2. Explore Brands That Care About The Environment
Another way of making your child's wardrobe more sustainable is to shop from brands that are trying to do better. Such companies are making their clothes manufacturing process more eco-friendly and exploring fabrics that are sustainable.
One of the ranges you might want to explore is Gucci Kids. They constantly work to become better for the environment, and you can easily shop Gucci kidswear at ssense.com.
You will be able to find pieces that can become a staple of any child's wardrobe and stay timeless over the following years. You might also find out that the clothing from sustainable companies has better quality and can stay in good condition for longer.
3. Let Younger Children Wear Nice Clothes From Older Siblings
When you have children of different ages, you do not need to buy an entirely new wardrobe for each and every one of them. Perhaps your older child grew out of the clothes they had until now.
If at least some of the pieces of clothing look nice or as good as new, you can always give them to the younger siblings. And when your youngest child grows out of the garments, you can give them to younger children of your friends or family members.
When you pass the clothes to others, you will be able to lengthen the lifespan of each fabric, and it will take them much longer to end up in the landfill.
4. Donate Clothes You Do Not Need
An enormous amount of clothing ends up in landfills all over the world every year. However, if the clothing is still in good condition or at least salvageable, there is no need to throw the garments away.
In fact, there are many people who are not as lucky as you and cannot afford to dress their children properly. Based on the findings of the Centre for American Progress, nearly 11 million children live in poverty.
If you would like to help children in your area, you can always try to reach out to some of your local charities. Chances are that they will know about someone who would need a helping hand.
5. Buy Only Clothes Your Kids Truly Need
You do not need to buy an overwhelming amount of clothes for your child. When purchasing new garments, try to be as minimal as possible. You can also try to explore the idea of a capsule wardrobe.
Get only clothes your child will wear and take enough, so they have something to change into when the old clothes get dirty. You should also be ready for different occasions. Buy clothes they will be able to be active in, but you should also give them some options on what they can wear to school or family visits.
The capsule wardrobe is appealing to so many people because you can combine all the pieces of clothing to create fashionable outfits. With the unlimited combinations, your little one will always have something to wear.
6. Learn How To Take Care Of Clothes, So It Lasts
If you want your kids to wear pieces of clothes for as long as possible, you need to learn how to care for fabrics correctly. You need to start reading the care labels that you can find on every garment. Then, you will be able to wash them at the right program.
Another way to maintain the quality of clothes is to wash them inside out and at lower temperatures. You also need to watch which washing detergent you will use.
For example, eco-friendly laundry products will be gentler to the fabric and help it preserve its color. With proper maintenance, you can lengthen each fabric's lifespan and make your child's wardrobe more sustainable.
Additionals: