Tips to Help You Take Your Business Global
If your business has been growing steadily, you might start thinking about expanding outside your country. After all, if your business can succeed in your country, it has a good chance of succeeding elsewhere. There is a whole world with an audience that is likely to be receptive to your business and its products and services. If you want to move out of your comfort zone by taking your business global, there are a few things you should know. Below, we are going to look at some tips that can make the process of taking your business global easier.
Pick Your Markets
While you know that your business may succeed in other countries, the question that arises is, how do you go about choosing the countries to expand to? Many business owners will want to go into countries where they will see as little friction as possible. These may be other English-speaking nations or nations with the same values as their native countries.
However, if you are looking to expand further than that, you will need to do a lot of research. Your research should focus on finding everything there is to know about doing business in the country you are considering. Things like entry and hiring costs, market size, cultural challenges, legal regulations, geographical location and more will play a part in helping you identify countries with markets you can leverage.
Choose How to Go Global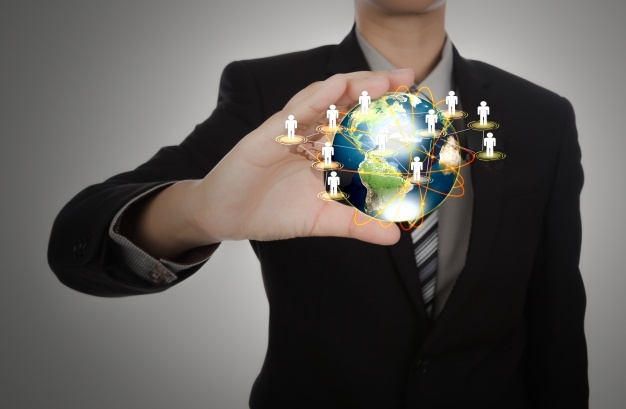 Once you know which counties you will be moving to, it is time to choose how you are going to enter those markets. There are many ways to enter a new market, including opening your offices or branches overseas, partnering with a local company, or working with distributors in the target countries.
Note that all the different ways you can enter a new market will require different levels of investment and time commitment. If you do not know where to start, you could look at similar companies that have expanded into the countries you wish to enter and follow in their footsteps.
Understand Your New Business Environment
When expanding globally, you need to understand that your business will not operate in a vacuum. There will be different forces that will influence how you operate and determine whether you can be successful or not. These can range from economics, political and legal challenges, competition, technological challenges, social challenges, and demographics. Each of these forces presents different challenges and opportunities.
To navigate the challenges that these forces pose, as well as take advantage of the opportunities they present, you need to have an in-depth understanding of the global market. The best way to do this is to enroll in a degree that focuses on different aspects of doing business on a larger scale, especially global. The Masters in Business Management online degree from Aston University is a perfect fit. In addition to focusing on organization development, financial management, and how to innovate within your business, it also teaches you about the global business environment and the challenges that come with operating at such a scale.
Learn the Language
Even when you have a local firm helping with your expansion, it is always a good idea to learn the local language. This does not mean that you have to become an expert in a new language, but you should be able to converse at an adequate level.
Learn the Rules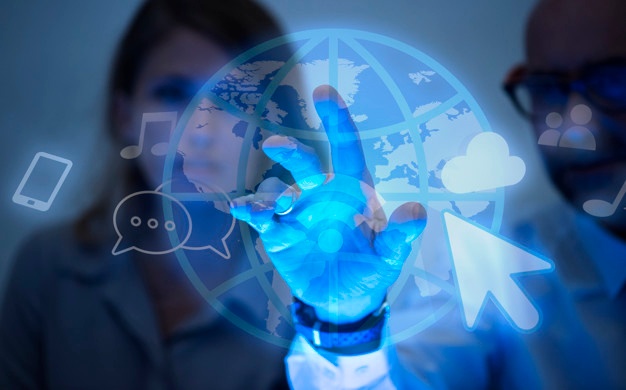 Every country and a new market has both written and unwritten rules of engagement. It is therefore a good idea to partner with a local firm when you are getting started. They will help you navigate all the challenges you are likely to face as a foreigner. Additionally, partnering with a local firm can help you learn and navigate local laws, accounting rules, business and government taxes, employment law compliance, privacy rules, compensation criteria and so much more.
Be Culturally Sensitive
If you have an online presence to help you with things like hiring and contracting local firms, it pays to be culturally sensitive. Whether it is your website, landing page, marketing materials, or emails, you need to learn how to engage with the local people the right way.
If you already have a local firm helping you with the expansion, then this should be much easier for you. If not, you can hire a local individual to help you raft the right messages, have the right time, and come across the right way.
One mistake you should avoid is thinking that what works in your country will work elsewhere. Use visuals and messaging that connects and resonates with the locals while being sensitive to the nuances in the cultures you encounter.
Localize Your Product
Your product might be a hit in your country but it could be a flop in another because of cultural, social, and societal differences. When doing your market research as discussed above, it is important to do tests to see if and how your products will be received in the regions you are expanding to. You can use the data collected from these tests to alter your products to fit the new market. Remember to also localise your product with custom labeling for local languages, laws, currencies, and cultural nuances.
Localize Your Marketing
Because every country is different, it is important to tailor your marketing and its messaging to fit the country you are expanding into. The message should be received well by the locals and be able to stand out, especially in markets that are a bit crowded.
If you already work with companies with a presence in the countries you are looking to expand into, you can also ask them for an introduction to their counterparts in those countries to help you craft better marketing messages and material.
Expanding into a new country or market is tricky and can challenge even some of the biggest companies around. However, with a little planning, research, and finding the right people to work with in the country you want to expand into, your expansion should be a lot smoother. Just take things slowly at the start, find out what does and does not work, retain what works, and find ways to replace or improve what does not.
Read Also:
Mashum Mollah
Mashum Mollah is a passionate blogger. He loves to share her thoughts, ideas, and experiences with the world through blogging. Mashum Mollah is associated with Mashum Mollah & Blogstellar.