Top 5 Inventory Management Mistakes You Need To Avoid In 2022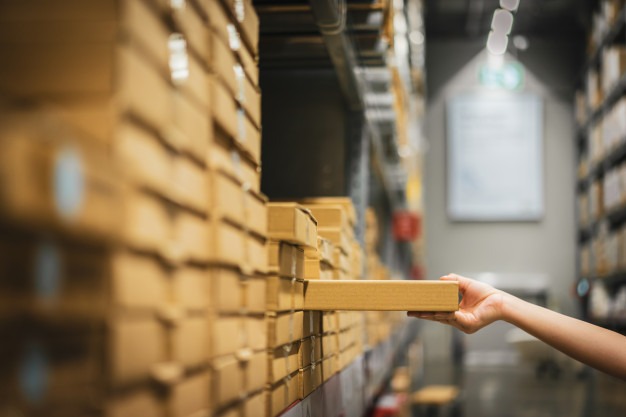 The success of a business depends a lot on how an inventory is handled. You need to avoid making these inventory management mistakes that I am going to list down in a bit.
Making these mistakes may make you end up losing your business or making millions of losses. To learn more about managing inventory, visit this website.
Since you are reading this article, chances are you own a big-scale business, and you want to know the top 5 inventory mistakes that you can possibly make in 2022. If you remember, back in the early 2000s, Nike made a loss of approximately $100 million because of improper inventory management.
So without any further adieu, let us take a look at the top 5 mistakes of inventory management in 2022.
Top 5 Inventory Management Mistakes You Need To Avoid In 2022-
Managing Inventory should be among the top priorities of big-scale businesses. Down below are some of the mistakes that you need to avoid if you want to save your business from drowning.
#1: Lack Of Automation:
If you are still stuck with the old age procedure of checking inventory with pen and paper, then chances are you are losing your money.
When this kind of tracking is done, there is always a chance of human error. You are wasting your resources and your energy, which could have been used for the development of the business. So as a responsible businessman, you must ensure that the system of checking your inventory is automated. When automation is implemented, things get done a lot quicker.
#2: Inaccurate Prediction of Demand:
Improper inventory management leads to improper forecasts of demand. The problem that Nike faced was that they had bugs in their software, and that is what forecasted the demand wrongly, so as a result, they did not produce the products their customers actually wanted and produced the products that were not in demand.
If your inventory management system is automated, you must ensure that it is free from bugs and other data errors. Taking this measure becomes all the more important when you are running a wholesale business.
#3: Irregular Inventory Checks:
Many companies check their inventories regularly, whereas some companies are irregular in their checks. If your company belongs to the latter category, I would strongly suggest you check your inventories on a day-to-day basis. Checking your inventory regularly makes sure that if there is any discrepancy, you find it easily.
I would recommend you to use an online inventory management system to take this aspect. You can take it a step further and use software like DearSystems to keep track of your inventories.
#4: Not Providing Proper Training To The Employees:
This is the part where most companies do not focus on, but actually, this is one of the most important parts you need to focus on. It is no rocket science; if your employees are not trained enough, how do you expect them to keep track of your inventory?
Even to this day, many companies save their data locally on hard drives and that too on outdated operating systems. Lack of training will hinder your ability to take orders, and this can adversely affect your business. So ensure that you provide proper training to the Employees.
#5: Implementation of Outdated Work Procedures Inside Warehouses:
Even in this modern day and age, warehouse managers find it extremely difficult to work efficiently, and that is because they still follow the old methods of inventory management.
You need to ensure that all the new techniques, steps, and procedures are implemented in your warehouses to manage inventory effectively.
Final Thoughts:
There you have it; those were the five inventory mistakes you cannot afford to commit in 2022. I hope you have found this article informative. If you have any further queries or suggestions in regards to this article, you can comment on them down below.
Read Also: