We're now approaching winter, meaning that more and more parties are impending in celebration of Christmas and New Year. Such festivities are always exciting, though planning what to wear for party season can be a stressful experience. 
A dress alone is not going to cut it when it comes to seasonal parties; you also need to accessorize. Accessories are vital to tying your ensembles together, particularly when they're festively themed with lots of glitter and sparkle. 
5 Trendiest Ways To Accessorize For Season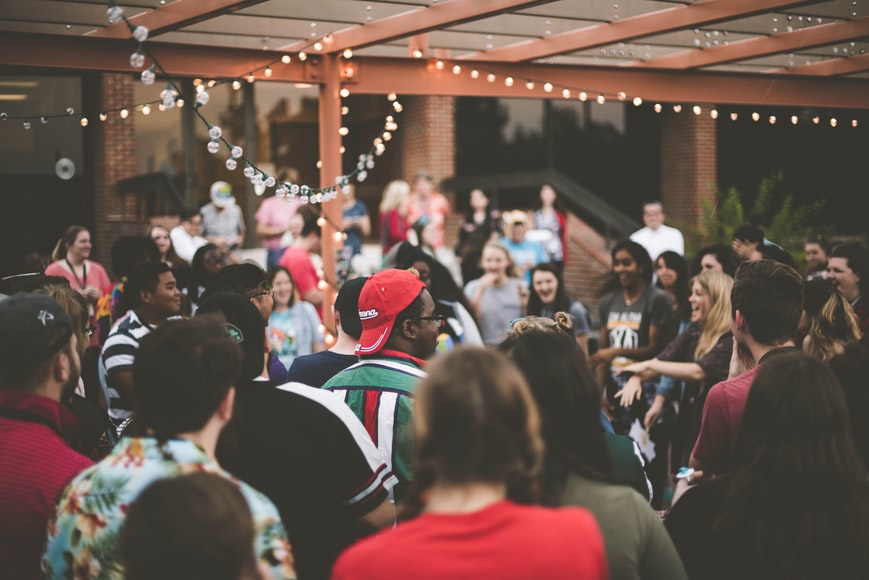 Every year's party season means you will get the chance to accessorize your wardrobe. And do the experiment with different types of dress, ornaments, and outfits.
So, what accessories are available to complete your party outfit this festive season?
1. Boho Bracelets
One of the most subtle accessories on the market is the bracelet, making it a versatile piece that works with any outfit. Macrame bracelets are all the rage at the moment and are the ideal accompaniments for a festive party ensemble. 
These party season bracelets are beaded and come in a variety of colors, meaning that they resemble mini baubles on your wrist. If your outfit is otherwise not particularly seasonally appropriate, you might wear a red, green, or white macrame bracelet to incorporate some festivity. 
Ideally, you don't have to worry about skin tone when it comes to macrame bracelets, as opposed to metallic bracelets. The brightness of macrame bracelets means that they're not likely to wash out any skin tones. They can either act as a statement piece of your outfit or tie in all your accessories. 
2. Classy And Fashionable Necklaces
Many tops and dresses will often leave the neckline bare to accommodate for a necklace. Necklaces are intended to be the centerpiece of any ensemble, meaning that they must demand attention.
When it comes to necklaces, you can opt for a pendant, locket, choker, or many other styles, meaning that you'll never be short of options. 
Since your party season, the symbolic necklace will be your outfit's centerpiece. You will want to ensure that the style is perfectly matched to your ensemble. Therefore, you might want to base the rest of your accessories around your necklace. 
3. Earrings And Trendy Ear Cuffs
When it comes to earrings, gone are the days of singular lobe piercings. The popularity of piercing and body modification has skyrocketed in recent years, meaning that multiple lobe piercings, helix piercings, and tragus piercings are increasingly common. 
Earrings are traditionally used to frame your face, and now, your face will not only be framed by a pair but multiple jewels and studs. 
Despite this, if you decide that ear piercing isn't for you, multiple convincing clip-on alternatives are available. This is less permanent and painful than traditional ear piercing and also costs a significantly reduced sum. 
Whether you opt for party season earrings that require piecing or clip-on, you'll be presented with all manner of options for lobe earrings. Delicate studs, dangling earrings, and large hoops are just a handful of the options available to you. 
4. Statement Rings 
The style application of rings has evolved over the years. Initially, rings were romantic items that symbolize marriage; however, they have become fashion items. With this being said, you should still avoid placing rings on your left ring finger as this remains a symbol of marriage. 
Therefore, the placement of your rings is just as important as their overall party season appearance. Despite this, rings are dainty and delicate pieces that can be applied to any ensemble. 
5. Purses And Hand Candy
Not only are handbags and purses stylish party season accompaniments, but they ooze convenience. Dresses are often not designed with great pocket space, making a purse or handbag essential. 
Whether you're on the hunt for a clutch or a tote, there's a style of the bag out there for any occasion. 
Conclusion:
For every party season, you will find a unique style statement. And explore the look. So, what type of accessories do you need to stock up on in anticipation of the party season?
Read Also: