5 Trends Shaping Manufacturing In 2022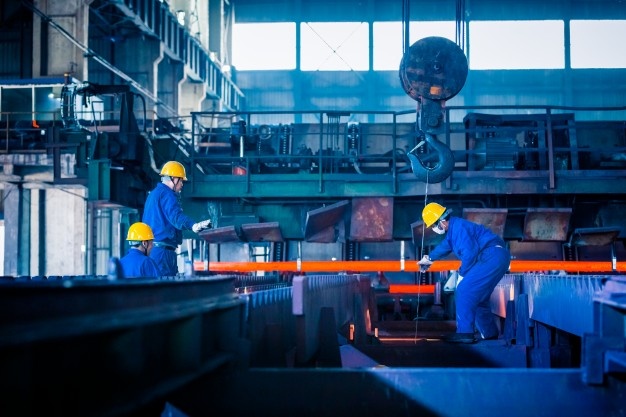 It is interesting to look ahead and to think about what will happen in the manufacturing world in 2022. This is particularly true this year as the pandemic has had and continues to have an enormous impact on the industry, so it is clear that this will be a year like no other in manufacturing, with businesses desperate to recover from the pandemic. So, what will the main trends in manufacturing be in 2022? There are a few likely trends that will shape the industry over the next 12 months and beyond – read on to find out what a few of these are.
1. Workplace Safety
With many manufacturing companies having to screech to a halt due to the pandemic, they will be desperate to get operations up and running again. Of course, workplace safety will need to be a priority in order for this to happen and reduce the chance of transmission from occurring. This means enforcing social distancing, sanitizing workspaces, monitoring who comes and goes, and wearing PPE.
2. Automation
Automation continues to grow each year in the manufacturing industry and will play an even bigger role now due to the pandemic. Automating tasks can reduce staffing needs or free up time for staff to focus on other areas, reduce costs, streamline the operation and potentially increase your output.
3. Sustainability
Manufacturing has never had the best reputation when it comes to environmental damage, which is why sustainability has become a major trend in this industry and will continue to do so in the coming years. Manufacturers are having to make big changes to the way in which they operate to reduce their impact, abide by new regulations and improve their brand reputation in a time where the world is becoming increasingly eco-aware.
4. Payroll Software
Business owners will want to do all that they can to streamline their operation and get back on track this year. One of the best ways to do this is with payroll software, which can simplify this complex process and make sure that payroll is always correct no matter what changes are happening to the business. This can free up a huge amount of time, enabling you to focus on other areas of the business.
5. VR & AR
VR & AR can help manufacturing companies overcome the challenges of the pandemic by enabling people to collaborate and share spaces without being in the same place. VR and AR have been finding their way in the manufacturing industry for the last few years, but this will be accelerated this year due to the touch-less service model that it provides and will help a business to get on track while staying safe.
These will be a few of the main trends that are likely to shape the industry this year. 2022 will certainly be a year like no other, with businesses looking to get back on track, but of course, the pandemic is not yet over, so it will be challenging, and businesses will need to be smart in order to kick on.
Mashum Mollah
Mashum Mollah is a passionate blogger. He loves to share her thoughts, ideas, and experiences with the world through blogging. Mashum Mollah is associated with Mashum Mollah & Blogstellar.