FIR Against Hospitals in Uttar Pradesh Which Did not Allow Muslims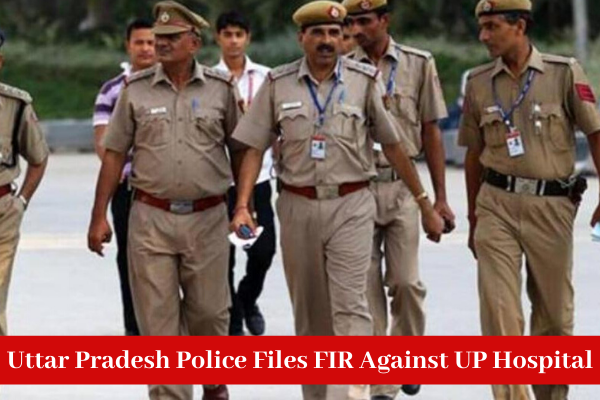 The Uttar Pradesh police for the first time has filed an FIR against Amit Jain, who is the owner of the Valentis Cancer Hospital. The Valentis Cancer Hospital had issued an advertisement in the Dainik Jagaran of Meerut edition,  which states that this hospital in Uttar Pradesh is barring all the Muslim patients from entering the hospital unless they have been screened for the COVID-19 and only if they have been tested negative. 
Amit Jain has been booked by the Uttar Pradesh Police under the following sections, 
Sections 188 for disobedience to order duly promulgated by a public servant

Section 295 for insulting other religion

Section 505-3 for statements to incite a community of the Indian Penal Code
"For the security of hospital's staff and patients, the hospital administration requests all new Muslim patients that they and one designated caretaker get tested for COVID-19 and visit the hospital only if their reports are negative," – this is a part of the advertisement that was published by the Meerut Edition of Dainik Jagran. 
Amit defends himself by stating that the number of COVID- 19 in Meerut and in India has been increased "unexpectedly" due to the Tablighi Jamat patients. 
"It is due to the ignorance and ill-will of some Muslim brothers that all Muslim brothers will have to suffer for some time. But this is important in the larger public interest and also in the interest of Muslim brothers," – also in the advertisement. 
It did not end here, the advertisement also appealed to the Hindus and Jain to contribute more on for the PM-CARES fund. This particularly indicated that Hindus and Jain are "miserly" in nature. 
The very next day the Valentis Cancer Hospital of Uttar Pradesh asked for an apology from the Hindus and the Jain through Dainik Jagran again saying, 
"It has come to our notice that some people of the Hindu and Jain faith have been hurt due to our notice yesterday. A wrong message has gone and we regret it and ask for forgiveness."
*this news piece has been published on referencing from The Wire and the facts and figures are intact.