Why A Virtual Phone Number Is Important For Businesses

Virtual phone numbers are completely cloud-based numbers that rely on your internet connection to make and receive calls and messages.
It's not connected to a fixed location or phone network, so it's ideal for groups with remote workers and those who want a local number. In addition to the standard services that come with other numbers, virtual numbers are much more inclusive.
As telecommuting became the standard for many companies and individuals, the use of virtual phone numbers took off.
An online business phone number can provide powerful and versatile features for your work-related activities. This article will help you understand the significance of having a virtual phone number and its usage in a business.
What Is Internet Telephony?
To understand the importance of virtual numbers, let us first understand the idea of internet telephony.
Internet telephony enables the transmission of voice calls and other telephony services like fax, SMS, and other voice messaging programs via the Internet. Naturally, the quality and speed of your internet connection affect how well this service performs.
On the other hand, VoIP is a digital voice calling platform that provides free or inexpensive phone calls and voice communication functions.
A unique method of placing voice calls over an IP network is VoIP (Voice over IP). For instance, XCAPI may be used to combine technologies for faxing and unified communications (UC).
Advantages Of Using A Virtual Number: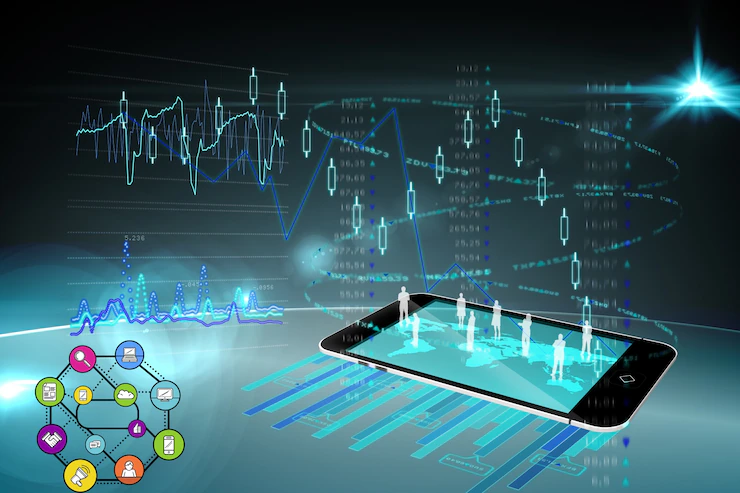 A phone number that is not connected to a specific place is known as a virtual phone number. Calls can be placed or received using virtual numbers from any phone, including VoIP desk phones, mobile phones, and softphones.
As your business expands, you can always choose a new number or switch between them. Here are some major benefits that can help your business when you select reputable services like Telnum virtual numbers —
1. Enhanced Flexibility For Businesses
Virtual space allows you to use your number in various ways, bypassing traditional phone lines' limits. One way is to use it as the entry point for all calls and texts inside and outside your company.
The sky is the limit to what you can configure your system with virtual phone numbers. Porting is the transfer of phone number services from one provider to another.
It can be any number you own, whether it's your home phone, office phone, or mobile phone. When you take a number and transfer it to a new virtual service, it becomes a complete virtual number of another virtual number.
Additionally, you can change how calls are handled. For example, switch to a virtual phone number and use it to make calls to your mobile phone, further enhancing flexibility in your business.
2. Better Tracking For Business
Virtual phone numbers are being used by businesses more often to manage their field and service personnel. These calls are instantly loaded into the CRM system with the help of a straightforward CTI adapter, making it simple to locate call records for customer issues.
Marketing managers may examine the number of leads produced for each campaign by checking call center reports. Additionally, you may delegate direct calls to certain marketing initiatives by using virtual phone numbers in your campaigns.
Each salesperson is given a virtual number by the organization, so they may communicate with customers using that number rather than their personal one.
Calls can be routed to the same or different agents, but in any case, the marketing manager can open a call center report to see how many leads each campaign received clearly. In addition, calls are tracked and recorded by the system for quality and educational purposes.
3. Avoid Missing Calls
Callers can make calls to virtual numbers that multiple devices can answer so that you can answer calls on the go.
This can be useful if you are not in the office often and must answer calls simultaneously. In addition, a virtual phone system offers more flexibility for calling and receiving locations.
Multiple employees can answer calls by creating a virtual number so that when a customer calls, all of your company's phones ring at the same time. So now there will always be someone to answer your call from work. No more missed calls and missed opportunities.
Additionally, a virtual phone system allows you to configure call forwarding so that all calls are forwarded to your mobile or landline, even when you are away. Thus, you will not miss an important call, even when you are away from the office.
Things To Keep In Mind When Opting For A Virtual Number For Your Business
Virtual phone numbers are an essential tool for small businesses. It helps you stay in touch with your customers wherever they are.
Also, consider the cost of the service and whether it fits your budget. For example, this could be the right choice if you're looking for a way to improve customer relations or track marketing campaigns.
Read Also:
Arnab Dey
Arnab is a passionate blogger. He shares sentient blogs on topics like current affairs, business, lifestyle, health, etc. If you want to read refulgent blogs so please follow RSL Online.