The 5 Best Ways To Keep Busy When You Are Retired

When you are retired it is natural to want to relax after decades of working hard. You feel it's time to take a well-deserved retirement and simply do nothing at all. However, this will likely get boring very quickly. Many retirees end up trying to find ways to stay busy and give themselves a purpose.
Some will feel the need to go back to work while others will want to find a greater purpose. Everybody has a different idea of what retirement is about so it's up to the individual to figure out the best way to go. With this in mind, it can be confusing for some since they always thought of retirement in a particular way.
They will need some inspiration to do things differently so they can stay busy. In this article, we will go over some ideas on how to stay busy when you are retired.
Let's Checkout The 5 Best Ways To Keep Busy When You Are Retired: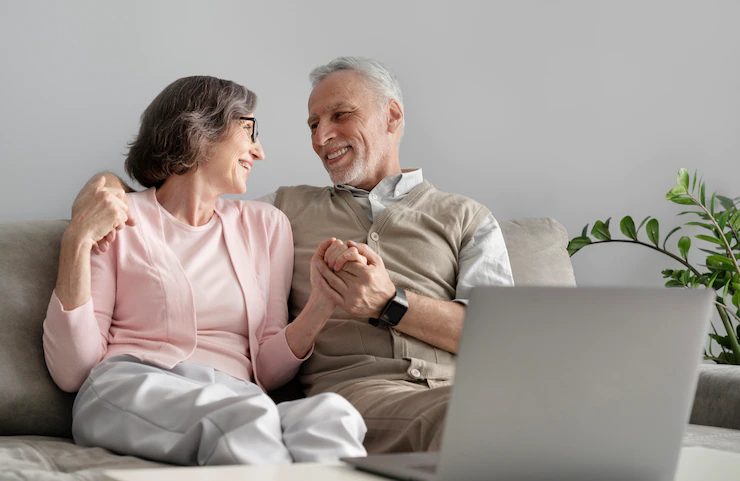 1 – Start a business
There has never been a better time to start a business. Thanks to the internet, it is easier than ever to get started and even to be able to make it completely online in your spare time. For seniors, this is a huge opportunity to have something to do during retirement since the business can be as small or as big as you like.
You can do something in your spare time that makes extra money. Or, you can throw yourself into it and try to make it something quite valuable. This can give you quite a bit of money to make your retirement more luxurious, or have something to pass down to the grandkids.
It's important to know what you are capable of doing so it makes sense to get checked out by a doctor to make sure that there are no hidden health issues that could derail your plans. Have your blood tested and do some vision and hearing exams. You may find that you're among the millions of hearing aid users that need to wear them to hear properly.
Once you have a clean bill of health you can devote yourself to set up your successful business.
There are loads of ideas regarding the type of business you can start. It can be a small mom-and-pop shop or an online e-commerce store.
2 – Become a consultant
After decades of doing a job, you are now a certified expert in it. Your wisdom about how things work in a given field is extremely valuable since you understand how things work better than anybody. It doesn't matter what type of job you have, there is somebody that will pay you for your expertise so they can better do their job or run their business.
Seniors make excellent consultants since they have so much experience to share. Think about starting your own consulting service in which you charge clients for helping them with problems they are having in their business.
For instance, if you were an accountant then you can help others find ways to run their business better or troubleshoot problems that they are having. You can make great money and set the hours that you want to work. If you're ambitious then you can set yourself up with many clients. If you want it to be low key then just work with one or two and keep things easy.
It's a very rewarding thing to do since it is something that will give you purpose and feel like you still have plenty to contribute to the world even though you are retired.
3 – Volunteer
Senior citizens make excellent volunteers since they are available and have a lot of experience to share. There are many nonprofits and organizations that are always looking for volunteers. They are always on the lookout for just about every kind of worker there is.
If you have experience with some of the behind-the-scenes work that needs to be done then you can volunteer in a technical role such as accounting. Or, you could be somebody that comes in and works in the mail center for a few hours per week stuffing envelopes.
Whatever you decide to do for work, you will find yourself a valuable part of the mission of that particular charity or organization.
4 – Get active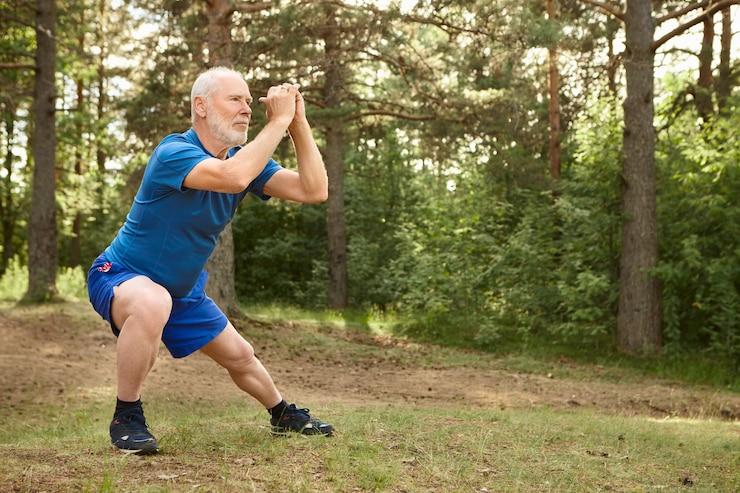 Exercise is an important factor in how healthy you are at any age in your life. However, it takes on added importance when you are a senior citizen since your body will start to break down over time. It's important to keep active so that you stay strong and can keep your body and mind aligned.
When you are exercising you are also reducing the risk of injuries and falls later on. Balance is usually an issue for seniors and a fall can happen easily. Once falls are happening regularly then the possibility of living independently gets lower. Exercise like yoga will help maintain good balance so there is a lower risk of falling.
Keeping a strong core is also essential to prevent falls since a wrong step can be adjusted when you have some strength. Look to do some weight training or resistance training with elastic bands to get your core stronger.
5 – Help your neighbors out
There was a time when the elderly were the most important people in a village. They were the ones with the wisdom and experience to help in many ways. They were also the ones that took care of things while the others were working.
We can go back to those times somewhat by getting involved with our neighbors. Everybody needs a helping hand and without the village culture, it is increasingly difficult to do.
For instance, many people have difficulty when they have little children and need to do the grocery shopping or go to a doctor's appointment. You could be the one they call to come and look after the kids for a couple of hours so they can do this.
Maybe somebody else needs to have somebody watch their house while they are on vacation. Or, there could be a neighbor in need of some help with their finances that you could help them out with.
Read Also:
Arnab Dey
Arnab is a passionate blogger. He shares sentient blogs on topics like current affairs, business, lifestyle, health, etc. If you want to read refulgent blogs so please follow RSL Online.