If you are exploring a fencing option that is both versatile and affordable, then accordion-style fencing might be perfect.
This type of fencing can be used for various purposes, and it is relatively inexpensive compared to other barricading options available in the market.
Here is the information if you want to know about accordion fencing in detail, where it should be used, and its benefits.
What Are Accordion Fences?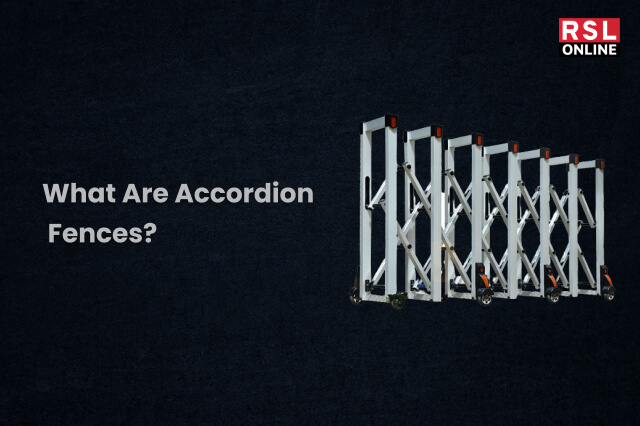 Also called portable or temporary fences, they are often used at construction projects or public events. They are commonly made from metal or plastic materials, and consist of many hinged panels joined together.
Unlike permanent fencing, these fences can be easily set up and taken down as needed.
The panels can be folded up and stored away when the fence is not used. They are a versatile and convenient way to create temporary barriers. Their portability and easy setup make them an ideal choice for various applications.
  »Related Resources: 7 Smart Home Renovation Projects That Pay Off
Where Are Accordion Fences Used?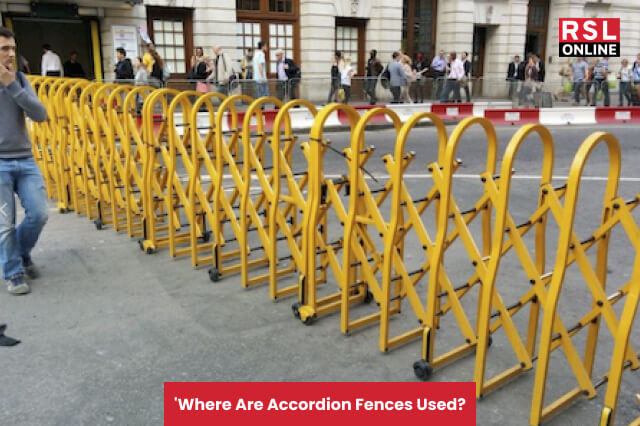 1. Construction Sites
Accordion fences are commonly used on construction sites. Their primary purpose is to create a safety perimeter around the construction site.
They come in different heights and colors. They are made of interlocking panels that are connected with hinges. The panels can be moved and positioned to create any shape or size of fence.
These fences are used in conjunction with other types of fencing, such as chain-link fences. These two types of fencing can create a very effective barrier around a construction site.
They are an essential part of construction site safety. They help keep workers and equipment safe by creating a barrier between them and the rest of the world.
2. Residential Properties
Accordion fences are an increasingly popular choice for residential properties. They offer several advantages over traditional wooden or chain-link fences and can be easily installed by a professional fencing company.
One of the most significant benefits of accordion fences is that they are highly versatile. They can be used to create various looks, depending on the style of the property and the homeowner's preferences.
For example, accordion fences can be used to create a classic picket fence look or installed in a more modern, contemporary style.
In addition, they are available in a wide range of colors and finishes, making it easy to find a fencing option that will complement the existing landscape. Another merit is that they are effortless to maintain. They do not require any special cleaning or maintenance and can be easily wiped down with a damp cloth if they become dirty.
Overall, accordion fences are excellent for homeowners looking for a versatile, low-maintenance fencing option.
3. Public Events
Accordion fences effectively create a barrier between people and areas that need protection. For example, they can keep people away from construction sites or hazardous materials.
They are also used at events, such as concerts or festivals, where they can help control crowds and keep people safe.
In addition, these fences can be used to create temporary storage areas for event equipment or supplies.
What Are The Benefits Of These Types Of Fencing Mechanisms?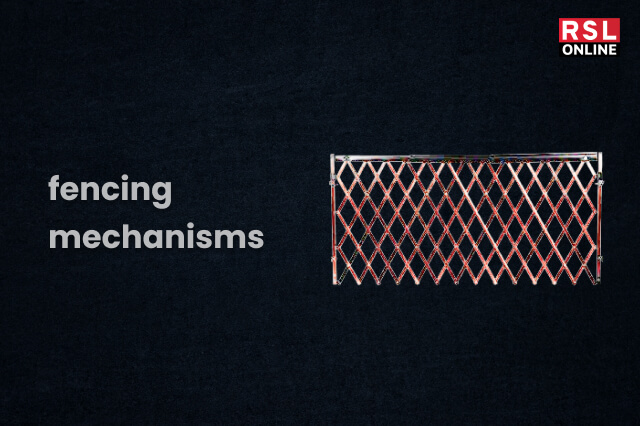 Several benefits come with using accordion fencing. One of the most significant advantages is that they are cheaper than permanent fencing options. They are also straightforward, making them perfect for temporary applications. Additionally, accordion fences are very versatile and can be used for various purposes.
  »Related Resources: 4 Ways To Improve The Value Of Your Home
How To Choose The Right One?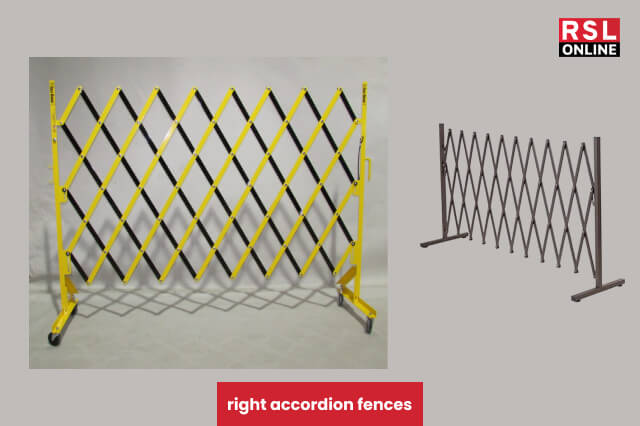 If you consider using this type of fencing, there are a few things to consider.
It would be best if you decided what purpose the fence will serve. This factor will help you determine the fence's size, height, and style that you need to buy and place.
It is also essential to consider the budget you have kept for the project. Accordion fences are generally less expensive than other types of fencing, but various factors can still affect the price. For example, the height and size of the fence will impact the overall cost.
Additionally, the type of material used to construct the fence can also affect the price. If you are working under a tight budget, getting multiple quotes from different fence companies is essential while making a final decision.
Overall, accordion fencing is an excellent choice for homeowners and businesses looking for a versatile and affordable fencing option. When set up by a professional fence company, they can provide years of trouble-free usage. If you consider using a fence that is accordion style, keep the above factors in mind to ensure that you choose the right option for your needs.
Read Also: