Interactive Coronavirus Service Launched by WHO in FB Messenger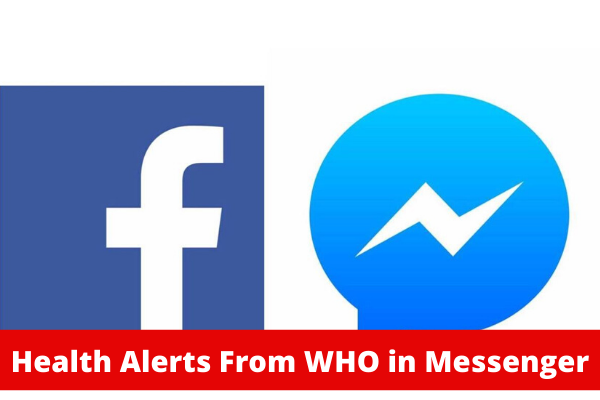 WHO or the World Health Organization has launched an interactive service in the Messenger of Facebook. They have launched this to avoid people being fed with false information, this will keep people updated with the correct information about COVID-19. 
WHO will now increase the number of users of the messenger by making the numbers up to 1.3 billion. All the users will be able to ask questions and get quick answers from the World Health Organization's "Health Alerts". This interactive service of the World Health Organization through messenger is free of cost, mentioned by the social networking giants. 
A few weeks ago the WHO had already launched the health alert service through WhatsApp which reached out to more than 10 million people across the world.  
"Now, through Messenger, WHO will be able to expand their reach as they continue to provide people everywhere with important information. This is critical as widespread misinformation can create unnecessary fear and panic in this already trying time," – said Vice President of Messenger,  Stan Chudnovsky. 
Sprinklr being a part of the programming team of Facebook, the World Health Organization with the help of Sprinklr has developed this service in Messenger. It is Sprinklr who is helping the World Health Organization to reach out to the people and informing them of the correct information and not misleading them with wrong information like many other sources are trying to do. 
There are other government bodies who have already launched this kind of services such as,
 

UNICEF

Government of India, 

Government of France, 

Argentina's Ministry of Health,

Pakistan's Ministry of National Health Services
These are some of them hence the World Health Organization made this decision to launch one of their own so that they can reach out to every country. The WHO's official alert can be accessed by the official page of WHO which is present on the home page of the site. There is also a dedicated Facebook Messenger option which you can use to get in touch with the health officials of WHO. 
*information put here has been collected from the official page of mintLIVE.
Mashum Mollah
Mashum Mollah is the feature writer of Search Engine Magazine and an SEO Analyst at Real Wealth Business. Over the last 3 years, He has successfully developed and implemented online marketing, SEO, and conversion campaigns for 50+ businesses of all sizes. He is the co-founder of Social Media Magazine.